Will The Judds' Tour Actually Go On After Naomi's Death?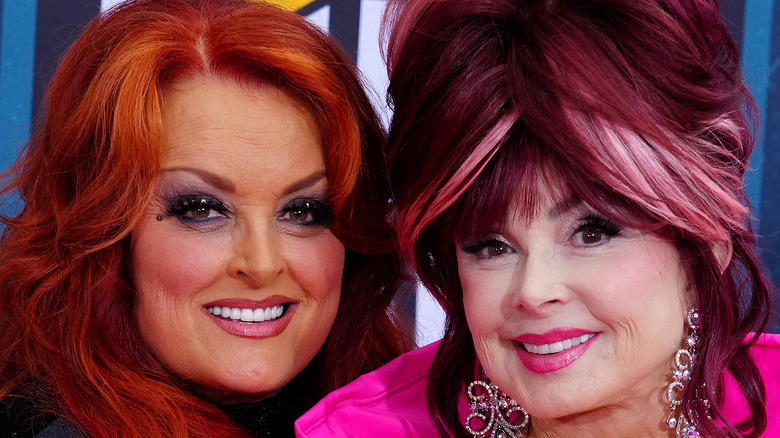 Jeff Kravitz/Getty Images
The heartbreaking death of matriarch and musical artist Naomi Judd has put the status of the upcoming The Judds tour in question. As shared in Country Now, the tour was titled "The Final Tour" and set to kick off on September 30 in Michigan and conclude on October 28 in the country music mecca of Nashville. The 10-stop tour was also supported by country legend Martina McBride.
A highly anticipated show, Naomi's own perspective declared her love of the music and crowd just weeks before her death, "The fans have always been my family of choice. I love them dearly, so I'm chompin' at the bit to belt out our hits and reconnect with them once again. The cherry on top is singing with my beloved, wild and extremely talented daughter ... the best singer of any genre, Wynonna!"
Fans clearly seem to share the love that Naomi felt, remarking on the loss of seeing her live one last time with sadness. As one fan shares on Instagram, "I was going to be in Section 1 in Toledo for the Final Tour. I was driving from Ottawa, Canada. It was a life long dream to see them in concert — and thought the collaboration with you [McBride] was going to be incredible. This is so devastating. Sorry for everyone's loss. May her beautiful soul Rest In Peace."
So is the tour canceled?
Naomi's death leaves tour with questions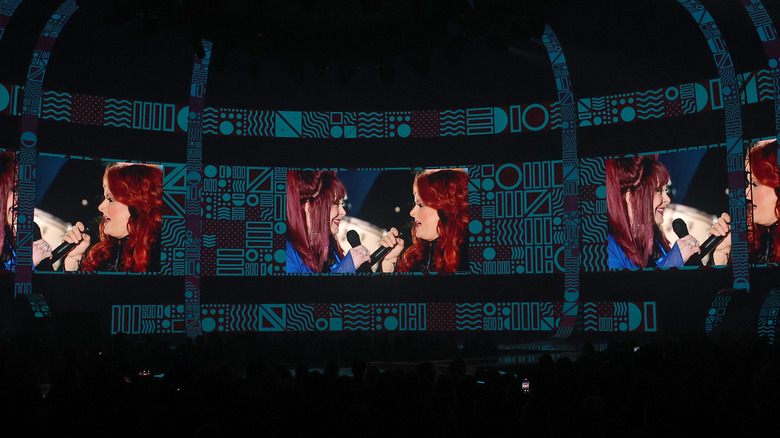 Mike Coppola/Getty Images
While some might jump to the idea of immediately canceling a tour after the loss of a pivotal group member, Wynonna Judd and crew also wish to respect Naomi Judd's love of her fans and music community. Sharing with People, a source explains the family's current quandary, "The family is meeting this week to talk about the state of the upcoming tour to see how and if it can proceed in an obviously different incarnation." Clarifies the source, "They want to be respectful and representative of their legacy, but more importantly as to what Naomi would have wanted for her family and fans."
As both Wynonna and Martina McBride are talented and tested country singers in their own rights, it's not impossible to think this tour may continue. In addition, many highly successful musical groups have gone on to play after the loss of a member, such as Queen and the Red Hot Chili Peppers, according to Goliath.
Yet while it's possible for these live performances to continue, whether Naomi's musical community chooses to do so, and how this may look, is still unknown. As the Judd sisters shared in their AP announcement, "We are in unknown territory."