Paul Telfer Shares His Dad's Reaction To His Days Of Our Lives Character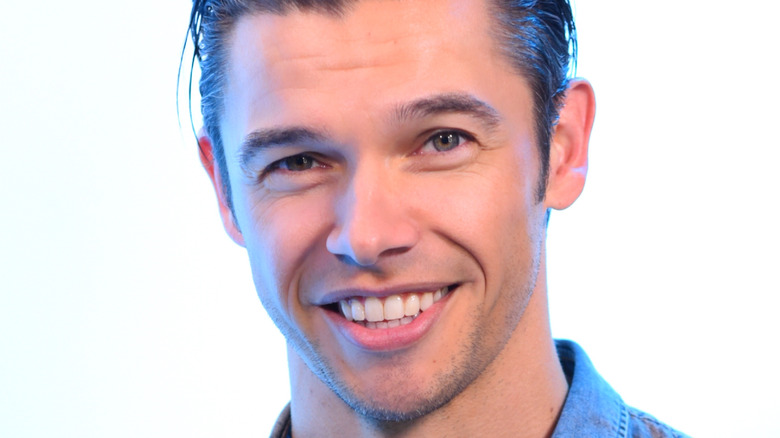 Michael Mattes/Shutterstock
It's been a rough time for Xander Cook on "Days of Our Lives." In 2021, he was allegedly dumped by the love of his life, Sarah Horton (Linsey Godfrey), just before their wedding. Sarah had been the one to reform Xander, after actor Paul Telfer debuted in the role in 2015 (via IMDb), bringing to life a suave villain with the perfect villain with barely any redeeming qualities.
Through the years, Xander has done a number of heinous things, including kidnapping Nicole Walker (Arianne Zucker) and putting her in a cage, as well as shooting Marlena Evans (Deidre Hall) at her wedding to John Black (Drake Hogestyn) in Horton Square. He also worked with Kristen DiMera (Stacy Haiduk) on keeping various presumed-dead Salemites alive in a warehouse for years, while working as her accomplice while she donned a Nicole mask and kidnapped Nicole's daughter, Holly. However, when he met Sarah all that changed (via Soaps In Depth). Little did he know what really happened to her.
How Xander's life went from bad to worse on Days of Our Lives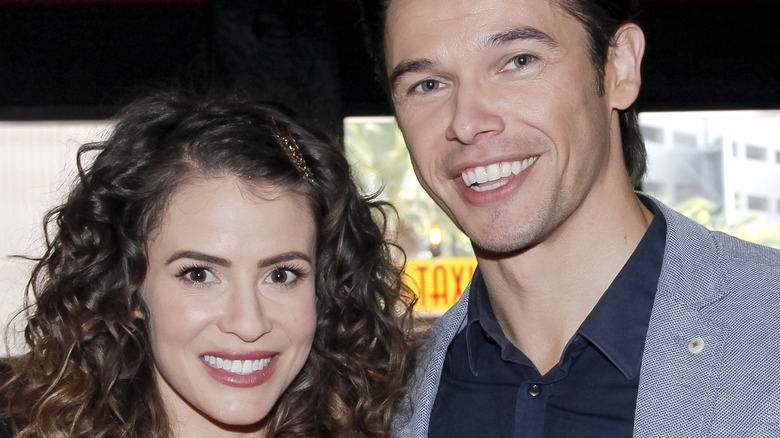 Tibrina Hobson/Getty Images
When Sarah Horton supposedly left him, Xander Cook had a hard time getting his life together. After a drunken brief marriage to Chanel Dupree (then played by Precious Way), according to Soaps.com, and then a drunken one-night stand with Nicole Walker (Arianne Zucker), his former enemy (via Soap Hub), Xander thought he had found another love of his life in Gwen Rizczech (Emily O'Brien) and he made it all the way till his wedding day with her.
By then, Xander knew that Sarah had really been kidnapped by Kristen DiMera and was held hostage on a faraway island after being injected with a drug that made her believe she was the long-dead Renee Dumonde (Philece Sampler). By the day of his wedding to Gwen, Sarah had reverted to childlike behavior and he gave up and readied to marry someone new (via Soaps in Depth).
Too bad Gwen's half-sister, Abigail DiMera (Marci Miller), interrupted the ceremony to explain that Gwen had known about what really happened to Sarah for months and had even donned a Sarah mask herself to dump him a second time, among other dastardly deeds (via Soap Hub). A devastated Xander called off the wedding as Paul Telfer's dad followed along and offered his thoughts.
Paul Telfer's dad is amazed by soap opera sci-fi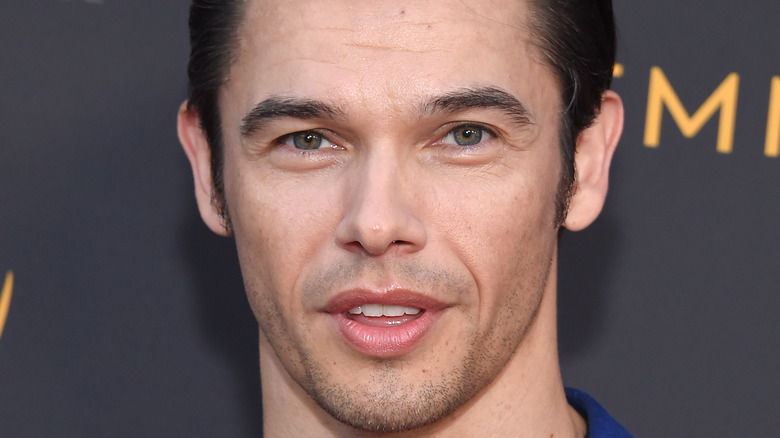 DFree/Shutterstock
If you thought the idea of masks that make you look like the spitting image of someone else and drugs that make you believe you are a dead person sounds fantastical, you are not alone. Actor Paul Telfer's father feels the exact same way and seems amazed by all the things characters on "Days of Our Lives" can accomplish. In fact, these out-of-these world things are usually the handiwork of Dr. Wilhelm Rolf (Will Utay), mad scientist extraordinaire (via Soaps In Depth).
In late April, Telfer tweeted the message his father sent him about what he's been seeing on screen and how he looks forward to seeing what's coming up in the near future.
"They say humans can do anything they can imagine like all the stuff on Star Trek that was thought to be fantastic has now become everyday," Telfer's dad wrote, according to a tweet from the actor. "If this is true, you are going to have an amazing future with the stuff the Days writers imagine — drugs that change who you think you are, and one injection that can regress you to a childlike state. Can't wait to see what happens next!"