Disturbing Incident At Windsor Castle Sparks A Major Investigation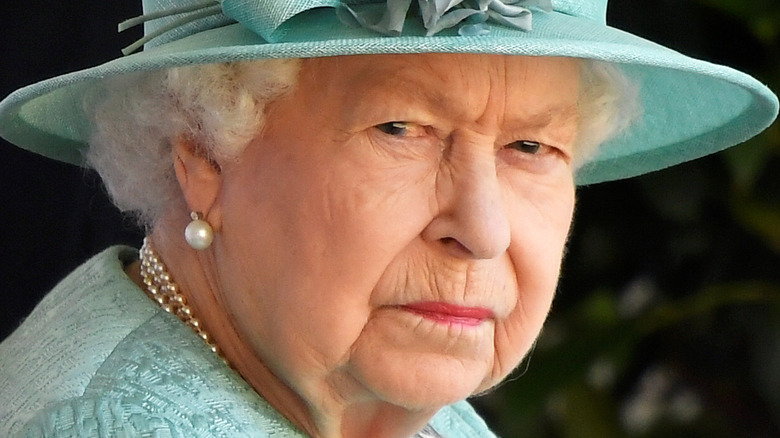 Wpa Pool/Getty Images
There are places in the world that you expect to have high security — the National Archives or the White House definitely come to mind. But you'd expect Queen Elizabeth II's home to be up there with the most secure places in the world, too. Apparently, it's not. The latest disturbing incident at Windsor Castle proves that the queen's security isn't all that it's cracked up to be.
The queen has many homes. Although she spent most of her 70 years on the throne living at Buckingham Palace, Elizabeth permanently moved to Windsor Castle at the start of the pandemic. "Windsor is the place she loves," Hugo Vickers, royal author, tells the Sunday Times. "She has her memories with Prince Philip there, she has her ponies there and family nearby. It makes sense."
There are reportedly renovations going on at the castle that aren't set to finish until 2027, but the queen moved in any way. Unfortunately, it looks like she didn't bring the best security members with her for the move. The latest incident proves that there might be a few people getting fired at the queen's home. 
An intruder dressed like a priest spent the night at Windsor Castle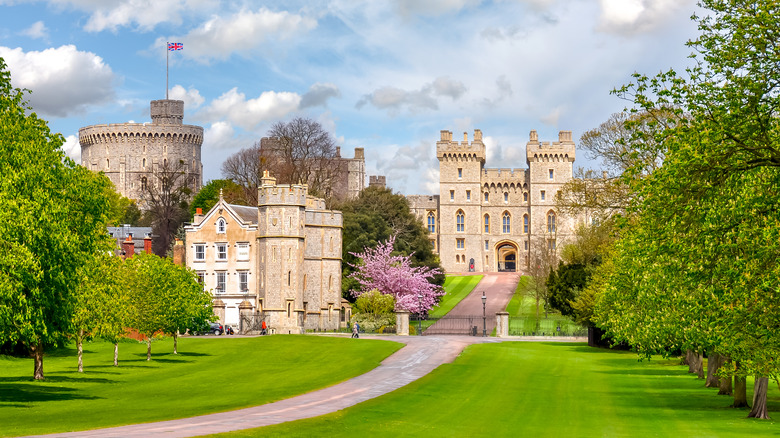 Mistervlad/Shutterstock
It turns out that all you need to get into Windsor Castle is the right outfit and a good excuse. According to Page Six, an intruder dressed as a priest was invited into the queen's home of Windsor Castle. He allegedly had drinks with the officers and waited all night for Queen Elizabeth to arrive before the officers found out that he was a fraud. 
"[He] said his name was Father Cruise and claimed to be a friend of the battalion's padre, the Rev. Matt Coles," a source said, according to Page Six. "He was invited in and offered something to eat in the Officers' Mess." Apparently he was "drinking with officers in the bar" before said-officers caught on to him being a poser.
It wasn't until the man started to tell some pretty incredible stories that the officers figured out what was really going on. "He was telling lots of tall stories, and the lads were enjoying his banter and having a few drinks," a source told Page Six. "It was only later when he started talking about how he had worked as an ejector-seat test pilot and had some organs replaced that the chaps started to get suspicious."
Page Six later reported that an investigation into the events is on-going, and guards will be questioned as to how the events unfolded. 
"The Army takes this breach of security extremely seriously, and it will be thoroughly investigated as a matter of priority," a Ministry of Defense spokesman told Harper's Bazaar. "This incident is now part of an ongoing investigation, and it would be inappropriate to comment further at this time."
This isn't the only royal break-in during Queen Elizabeth's reign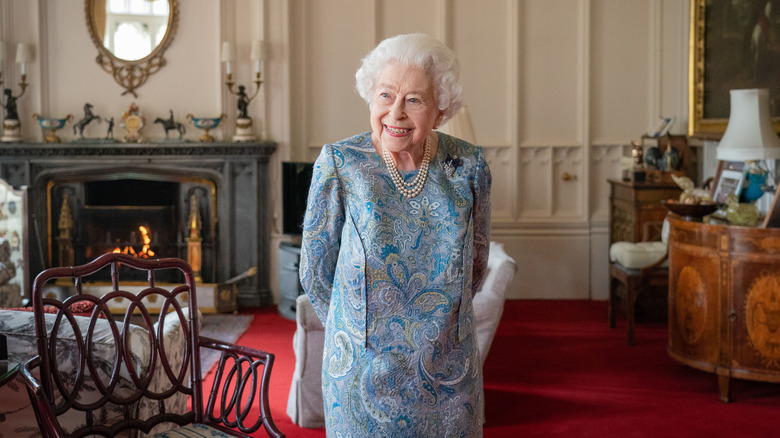 Wpa Pool/Getty Images
Believe it or not, this isn't the first break-in that Queen Elizabeth has dealt with during her 70 years of service. In fact, this isn't even the craziest story. According to Town & Country, a man named Michael Fagan broke into Buckingham Palace in 1982. The man was in the queen's bedroom, sitting on her bed, and even had an entire conversation with her before anyone noticed that he was there. "The Crown" even dedicated an entire episode to the event.
That might have been Buckingham Palace's biggest break-in, but Windsor Castle has had another break-in as well. According to The Sun, a 19 year old carrying a crossbow was arrested Christmas morning in 2021. No one was hurt in any of these incidents, but it does show that even the most well-guarded homes can have issues. 
If this isn't a sign that the castle could use a few Ring cameras, then we don't know what is.