Kim Kardashian Was Exposed To COVID-19 At The White House Correspondents' Dinner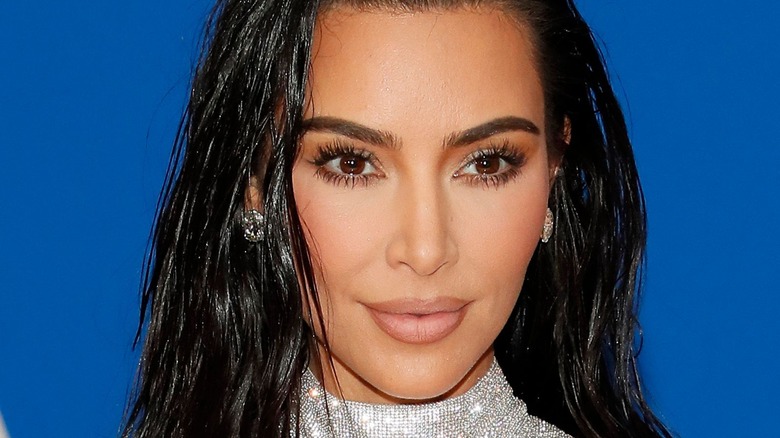 Paul Morigi/Getty Images
Critics of the mostly-maskless White House Correspondents' Dinner said the event had the potential of being a super spreader, with host Trevor Noah even joking about the possibility (via National Review). "It is my great honor to be speaking tonight at the nation's most distinguished super-spreader event," he joked that night (via Politico).
Well, it turns out the star and detractors may have been right, with CNN confirming that staff members as well as reporters from multiple outlets, from ABC News to Politico, have tested positive for the virus following the televised event.
ABC News' chief Washington correspondent Jonathan Karl is among those infected and this is significant for two reasons. Firstly, the newsman shook hands with President Joe Biden at the event according to CNN. Secondly, Karl was seated next to the biggest star in all the land: Kim Kardashian (via Page Six).
Notably, the dinner took place in Washington, DC on April 30, 2022. Of course just days later, Kardashian, along with her date from the evening, Pete Davidson, traveled to New York City to attend the Met Gala, potentially leading to what we may find out is another super spreader event.
As of now, Kim Kardashian has not tested positive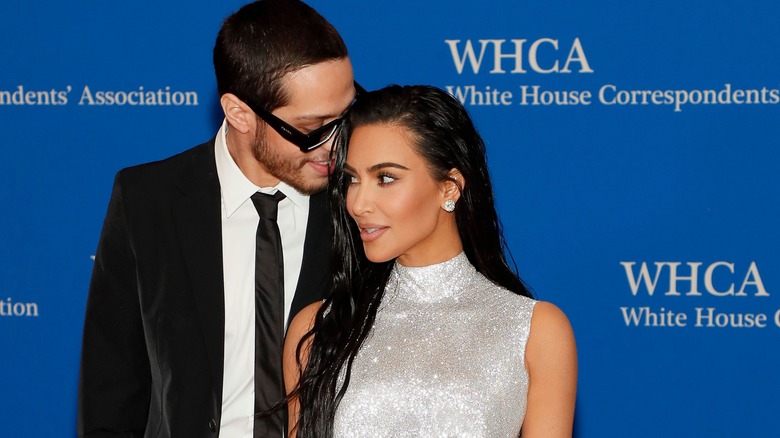 Paul Morigi/Getty Images
According to Politico, ABC's Jonathan Karl tested positive for COVID-19 on Monday evening, the same night Kim Kardashian attended the Met Gala. A source told the outlet that the correspondent "tested negative on Saturday afternoon," and added Karl, "had no symptoms on Saturday. Jon is currently isolating and participating in contract tracing."
Meanwhile, in a statement to Page Six, the president of the WHCA, Steven Portnoy, said the event had put protocols in place that went above and beyond current CDC regulations. This reportedly included same-day testing, with Karl taking the additional step of being tested at the event itself. Attendees were also required to provide their vaccination cards in order to gain access to the elite dinner, which had not been held in two years due to pandemic concerns.
It's worth noting that Dr. Anthony Fauci turned down an invitation to attend the dinner over worries the event would spread COVID-19. 
At time of writing, Kardashian had not shared her reaction to the news that she had been exposed to the virus. Of course, she famously contracted COVID-19 in 2020 after a widely-criticized island vacation celebrating her birthday (via BuzzFeed News).