The Surprise Award RuPaul Won During The Drag Race Season 14 Finale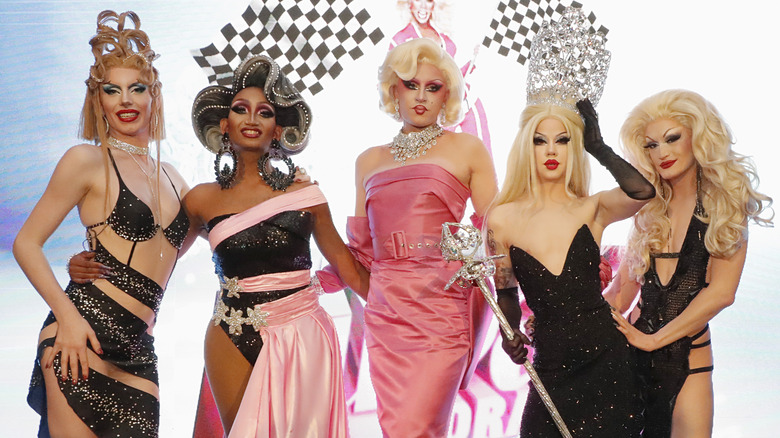 Astrid Stawiarz/Getty Images
Season 14 of "RuPaul's Drag Race" didn't exactly set the world alight, but the finale hit the spot regardless. Jasmine Kennedie's showdown with Daya Betty will surely rank among the most dramatic reunion moments in "Drag Race" history. Eventual winner Willow Pill stole everybody's hearts with her finale look, which had a surprising connection to Utica Queen. As finales go, it managed to be sufficiently exciting and consistently entertaining even if the ending felt pre-determined (much to fans' delight, of course).
As EW notes, upon receiving her crown and scepter, Willow quipped, "I just really want to thank my family and my friends, and most of all I need to thank Kornbread's ankle," referencing how her biggest competitor, Kornbread "The Snack" Jeté, had to bow out of the competition early after hurting her foot. It was a fitting ending to the longest season of "Drag Race" thus far. Mounted in Las Vegas, with the show being sold out at every available opportunity, (including during a live performance), the finale was big with a capital B.
A key part of it, of course, was RuPaul Charles herself, who stole the spotlight with a fittingly huge entrance — which, as Variety notes, was actually captured midway through the show — and the presentation of a major award.
RuPaul didn't just receive the key to the city at the finale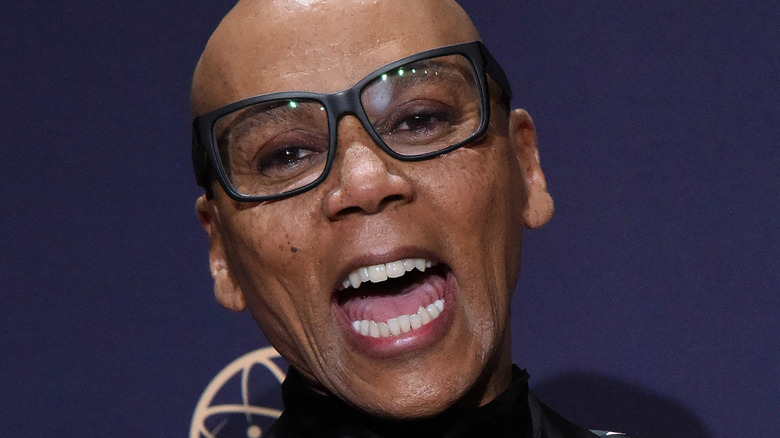 Kathy Hutchins/Shutterstock
The "Drag Race" Season 14 finale was entertainingly interrupted by RuPaul Charles's best squirrel-friend, and fellow judge, Michelle Visage, who danced over with a group of shirtless men to present her BFF with the key to the city, as EW notes. However, Visage also made a notable declaration. "Ru, I am here because the local government in Las Vegas, Clark County, asked me to make a very important announcement," she explained. "RuPaul, for your unprecedented career in show business and for making 'RuPaul's Drag Race Live!' one of the hottest shows on the Las Vegas Strip, Clark County hereby proclaims that today, April 22, is RuPaul Day on the Las Vegas Strip — officially."
RuPaul joked about the last time she received a big key, acknowledging this was under considerably different circumstances. "I just want to say thank you for this great honor, and I share it with all the queens that make 'RuPaul's Drag Race' a phenomenon here in Las Vegas and all over the world," she enthused. Several stars of the hit live show could be seen cheering on Mama Ru from the audience. According to Variety, Visage actually served as MC on the night, too, keeping things moving for those watching in person. She even answered fan questions while the stage was being changed for each new segment, alongside long-time friend and former "Drag Race" guest judge, Leah Remini.
Fans were thrilled with how the Season 14 finale ended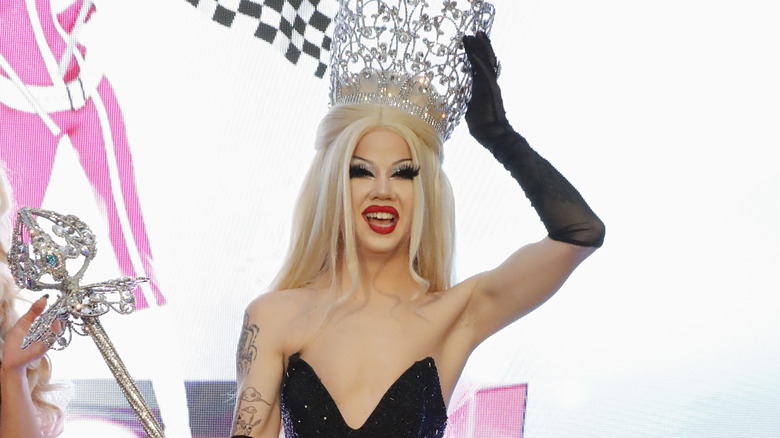 Astrid Stawiarz/Getty Images
Despite its popularity with fans, the finale didn't pull in nearly as many viewers as the previous season's, which saw Symone crowned the winner. Deadline reports that, even after holding a massive event at the Flamingo Hotel in Vegas, the Season 14 finale delivered 697,000 total viewers compared to Season 13's 772,000. However, it did notch up more viewers in the key younger demographics, with a season-high among the W18-34 group.
Regardless of whether the ratings improved this time around, there's no denying fans were thrilled with the winner. Willow Pill, a dark horse in the beginning thanks to her battle with kidney disease cystinosis, gradually emerged as a frontrunner, stealing the crown from the more obvious victor, sleek ballet dancer Lady Camden. Willow's win is especially poignant because, as the queen herself admitted, drag isn't something she can feasibly do long term.
"It's a very temporary thing for me, because it just won't be fun for that much longer," she explained to NBC News. Indeed, it was Willow's frankness that enamored fans at home to her, with the Season 14 winner telling Entertainment Weekly that, no matter what she does next, "What's important to me is that I'm representing people who are disabled and chronically ill." 
This season boasted plenty of firsts, including the most trans contestants yet, of which Willow herself was one. If nothing else, it proved winners come in all kinds of guises.