How Friends Will Remember Naomi Judd Following Her Heartbreaking Death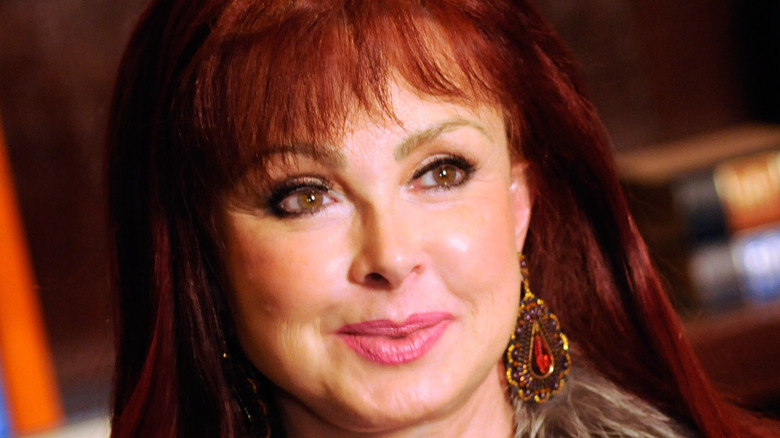 Stephen Cohen/Getty Images
On April 30, 2022, country music fans were shocked to learn that Naomi Judd had died. Ashley Judd, Naomi's younger daughter, announced the sad news via Twitter, saying, "Today we sisters experienced a tragedy. We lost our beautiful mother to the disease of mental illness."
Together with her older daughter, Wynonna, Naomi was part of the Grammy-award-winning country duo, The Judds. Naomi and Wynonna catapulted to success in 1983, releasing six albums and racking up 14 number one hits together. Their mother-and-daughter act distinguished them from other country musicians, per The New York Times. They achieved stardom during a time when country music had shifted away from an emphasis on family groups. Naomi and Wynonna also wove their personal experiences into songs that resonated with their fans.
The Judds were able to break into the music industry via Naomi's career as a nurse. A former patient helped the mother-daughter duo secure an audition. Afterward, the Judds signed with RCA, per People.
"We are shattered. We are navigating profound grief and know that as we loved her, she was loved by her public," Ashley wrote after her mother's passing (per Twitter). Now Naomi's friends are sharing their thoughts on the country legend's legacy and impact on their lives.
Naomi Judd will be remembered as talented and compassionate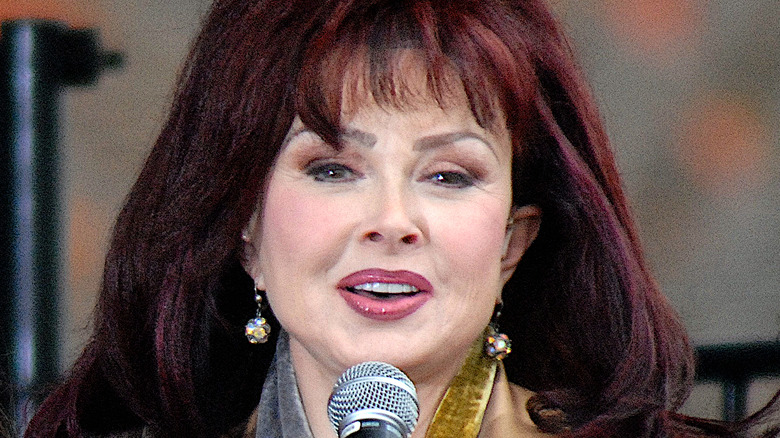 mark reinstein/Shutterstock
Naomi Judd left a lasting impression on many friends and fellow musicians. "Naomi was a truly talented writer and musician," says Paul Overstreet, per People. He and Judd wrote "Love Can Build a Bridge," one of The Judds' most beloved hits. "She and Wynonna were a powerhouse in the country music world."
"Naomi and I were close," Dolly Parton wrote on Instagram. The country icon had a lot in common with her friend. "We were the same age and both Capricorns. We loved big hair, makeup, and music. I have always loved Ashley, Wynonna, and Naomi. They've always been like sisters to me."
"Cannot believe my girlfriend and longtime buddy Naomi is gone," said singer-songwriter Tanya Tucker. "We've known each other for years and she always treated me with class, grace, and pure kindness. I'm going to miss her so much," per American Songwriter.
Judd's friend Bill Anderson, a Grand Ole Opry Star, had the pleasure of meeting her when he hosted a TV game show and Judd was a contestant. "I asked her to identify herself for the audience and she said, 'My name is Naomi Judd and I am a nurse from Franklin, Tennessee. My daughter and I sing together, and someday we hope to make it in country music,'" Anderson shared on Twitter. Before Judd's death, he wanted to remind her of this memory when The Judds were inducted into the Country Music Hall of Fame.
Naomi Judd will also be remembered as a mental health advocate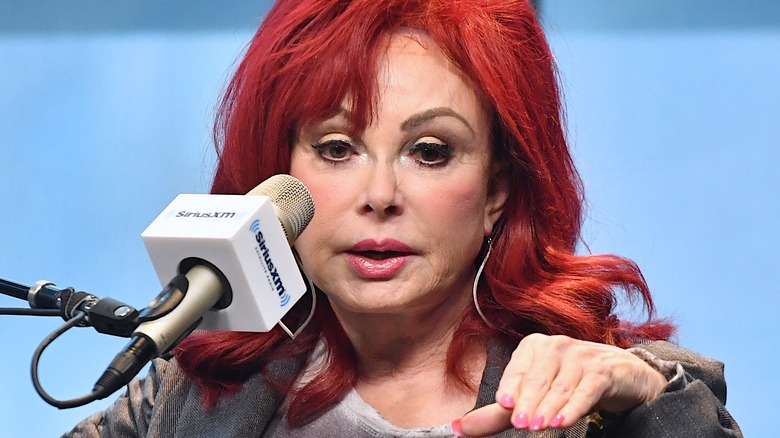 Jason Davis/Getty Images
While the exact cause of Naomi Judd's death wasn't mentioned initially, People reported on May 2 that the singer died by suicide, according to claims from multiple sources. Scott Adkins, Naomi's publicist, objected, telling Page Six that since the investigation is not complete, a cause has not been confirmed.
Judd spoke about dealing with depression in numerous TV appearances. "The smartest thing is for all of us to feel known, no matter what's goin' on. Be truthful," she said on ABC's "Nightline." The singer appeared on the program to discuss her 2016 book, "River of Time: My Descent into Depression and How I Emerged With Hope."
"Nobody can understand it unless you've been there," Judd told People in 2016. "Think of your very worst day of your whole life — someone passed away, you lost your job, you found out you were being betrayed, that your child had a rare disease — you can take all of those at once and put them together and that's what depression feels like."
Social worker Laura Wallace told USA Today that Judd's honesty was important to helping people dealing with similar struggles. "She was so real about it. I hope it gave others permission to understand mental illness is not a character flaw. It's not a choice."
If you or someone you know is struggling with mental health, please contact the Crisis Text Line by texting HOME to 741741, call the National Alliance on Mental Illness helpline at 1-800-950-NAMI (6264), or visit the National Institute of Mental Health website.