Ashley Judd Pens A Heartbreaking Post Following Mom Naomi's Death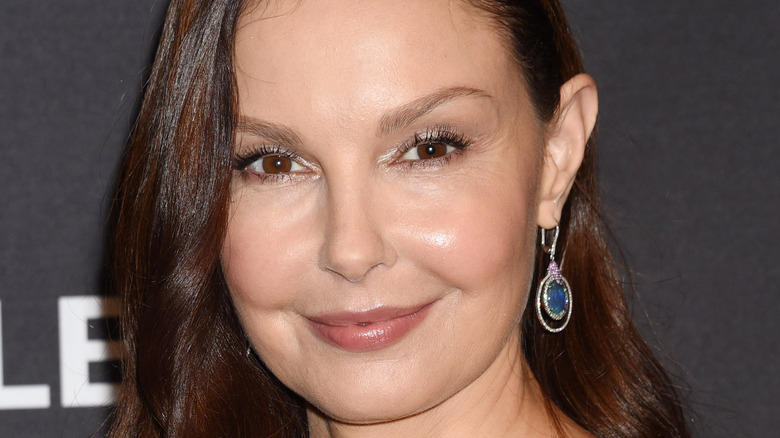 Ga Fullner/Shutterstock
In the days following Naomi Judd's death, she was inducted into the Country Music Hall of Fame and mourned and honored by a legion of fans. Behind the media stories are two daughters, both famous in their own right. Wynonna made up the other half of The Judds of course, and she accepted the honor of the induction with her sister Ashley by her side (via USA Today). Both women were visibly upset during the ceremony, crying openly as a plaque was unveiled to commemorate the momentous occasion.
The sisters had already released a statement announcing that they'd "lost their beautiful mother to the disease of mental illness," but neither star had publicly said anything else about Naomi's death — until now. Following the Country Music Hall of Fame induction, Ashley took to Instagram to honor Naomi and share insight into how she and her sister are doing following the tragedy.
In the very intimate and moving post, the actress shared a collection of images and videos along with a lengthy caption. "In beloved community with my big sister, gazing at the new bronze plaque inducting @thejuddsofficial @wynonnajudd into the @officialcmhof," she explained about the first shot, which showed the grieving daughters side-by-side, facing away from the camera and toward the plaque.
Then, she shared how she is doing and you're going to need your tissues for this one.
Ashley Judd speaks directly to fans and to Naomi Judd in her emotional post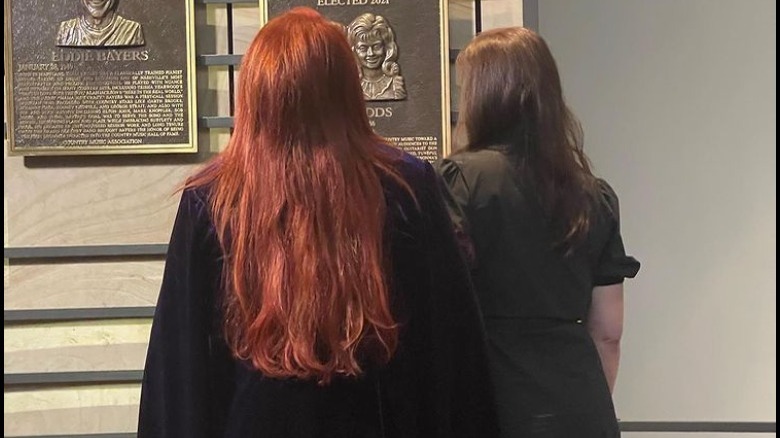 In Ashley Judd's wide-ranging Instagram post, the actress gave fans an inside look at how she and her sister Wynonna are handling the shock and grief of losing their mother Naomi while also trying to cherish The Judds' induction into the Country Music Hall of Fame. 
The Hollywood staple shared how she is honoring her mom in her home with a DIY alter and a "silhouette from when she was 11." She then told fans the family was singing hymns on her porch in their time of grief, going on to gift her followers with a throwback photo of the three famous women.
The "Double Jeopardy" star addressed her fans as well, writing, "Your outpouring is reaching me." Judd went on to say in thank the public "for every thought, prayer, message, text, email, post, expression."
She concluded the emotional post by writing a message directly to Naomi: "Be free, my beautiful mother. Be free."
In the comments section, fans continued their show of support for the star and expressed how "crushing" the loss of Naomi Judd truly is.
If you or someone you know is struggling with mental health, please contact the Crisis Text Line by texting HOME to 741741, call the National Alliance on Mental Illness helpline at 1-800-950-NAMI (6264), or visit the National Institute of Mental Health website.