One Of Princess Diana's Favorite Jewelry Trends Is Coming Back In Style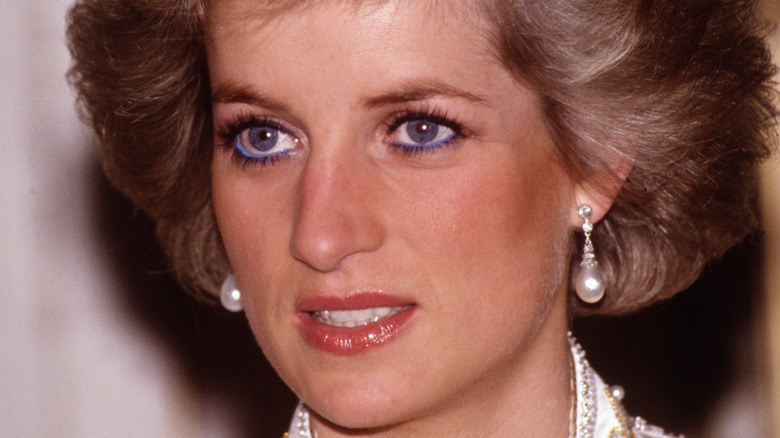 David Levenson/Getty Images
Although there were many tragic things about Princess Diana's life, she's remembered as an admirable icon. According to Showbiz CheatSheet, many people remember her for her friendly and caring personality, which made the royals seem more approachable than before. She's also known for her activism, charitable outlook on life, and famous friends like Elton John. Instead of just enjoying her fame and status, the late princess used her voice to make a difference in the world.
Diana is recognized for her personality, but she's also received plenty of praise for her unique style. Brides rounded up some of her most memorable outfits. One look featured a red dress with polka dots, a high neckline, and puffy sleeves paired with a matching red hat and heels. Other examples include her dramatic wedding gown, a one-shoulder long blue dress, a preppy sheep-print sweater, a casual look featuring a sweatshirt and bicycle shorts, and lots of pink. Of course, the publication highlighted the revenge dress, too! 
Anyone who enjoys Princess Diana's style will be happy to know that one of her favorite types of jewelry is making a huge comeback.
Princess Diana's beloved pearl look is trending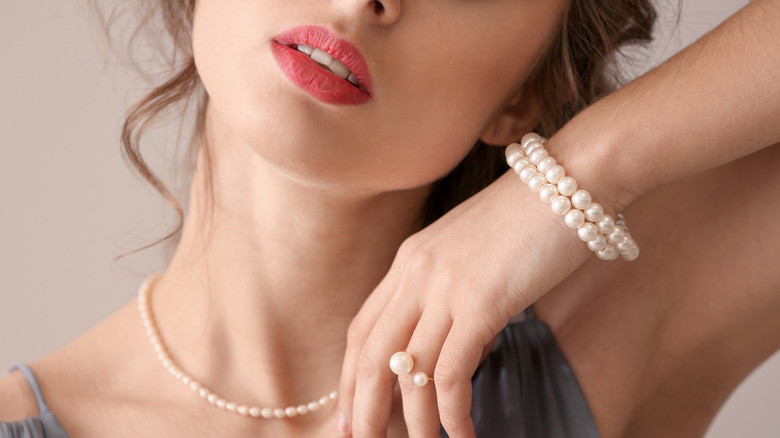 Pixel-Shot/Shutterstock
According to Newsweek, Princess Diana loved pearls and was frequently seen accessorizing her iconic looks with the sheen of beautiful pearl jewelry. One notable example was a breathtaking tiara that was decorated with both pearls and diamonds. She also had several other pieces such as necklaces and earrings. 
Her fans will be ecstatic to learn that similar jewelry pieces are on trend right now! Although pearls have such a timelessly elegant look that they're never really out of style, they are particularly popular in the fashion and beauty worlds at the moment — so much that pearl manicures are trending in 2022.
If the widely-loved Princess Diana has you feeling inspired to start experimenting with pearls, you can find plenty of ideas for how to incorporate them into your looks by searching the #pearlcore hashtag on Instagram. There you'll find examples of beautiful pearl hair accessories, necklaces, handbags, and nail art. 
We can't get enough of this stunning jewelry trend. So, are you ready to start rocking some pearls?