Nina Parker Reveals Some Of Her Favorite Nightly Pop Moments - Exclusive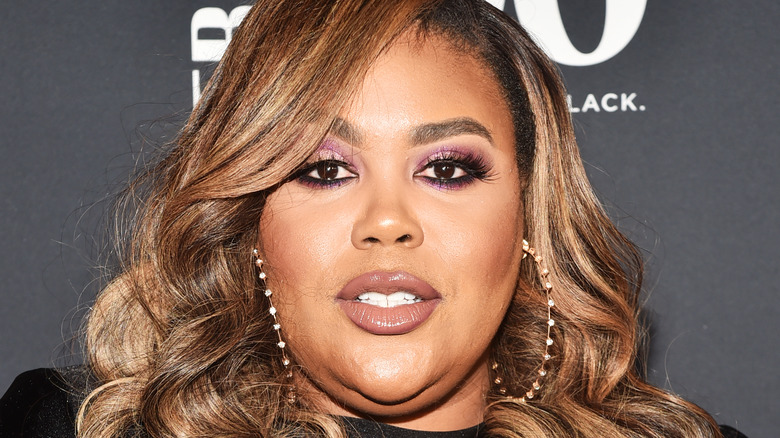 Alberto E. Rodriguez/Getty Images
If Nina Parker and her co-hosts on E!'s celebrity gossip show "Nightly Pop" look like they're having loads of fun, it's because they are. The three cohorts — Parker, Morgan Stewart, and Hunter March — are friends on and off set, a dynamic they intentionally cultivated. "It's work, just like any relationship, to maintain a bond, but we try to be invested in each other's personal lives and go to dinners and have a group chat," Parker shared. "It's constant communication, but I think it really pays off on camera."
This communication and rapport are critical, since "Nightly Pop" is mostly unscripted. While the co-hosts plan with their production team what topics they'll cover every night, how they deliver their takes on the day's events is up to them. "We're always surprising each other, which really makes for fun on the show," Parker said. And she's experienced a lot of surprises over the years — in this exclusive interview with The List, she shares some of her favorite moments.
Parker's favorite moments have all been surprises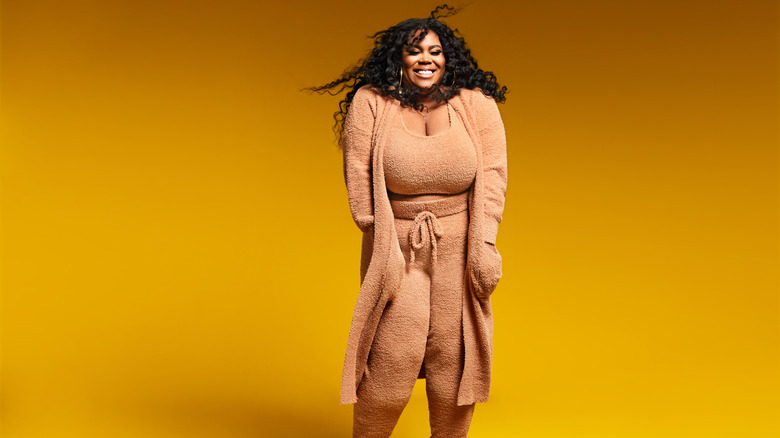 Jack Waterlot
One of the challenges of a show like "Nightly Pop" is keeping things fresh show after show. This is challenging enough for a series that airs once a week, but the difficulty level shoots through the roof when you're hosting four shows a week. Nina Parker and her co-hosts handle this by constantly keeping each other on their toes — which in turn, keeps viewers on their toes, waiting to see what they'll do next.
Some of Parker's favorite moments have come from episodes when they planned to spring surprises on each other, such as their prank shows, which she considers both her favorite and least favorite episodes. "I hate them, but on camera, it does end up being really funny and our fans really enjoy it," she said. "We do a lot of pranking on each other." Holidays also bring opportunities for memorable moments. "Our Halloween shows are always really fun when we get dressed up and surprise each other with our costumes, because we don't tell each other what we're going to be," she said. "Whenever one of us has a birthday, there's always some cool surprises."
Nina Parker's favorite on-air moment moved her to tears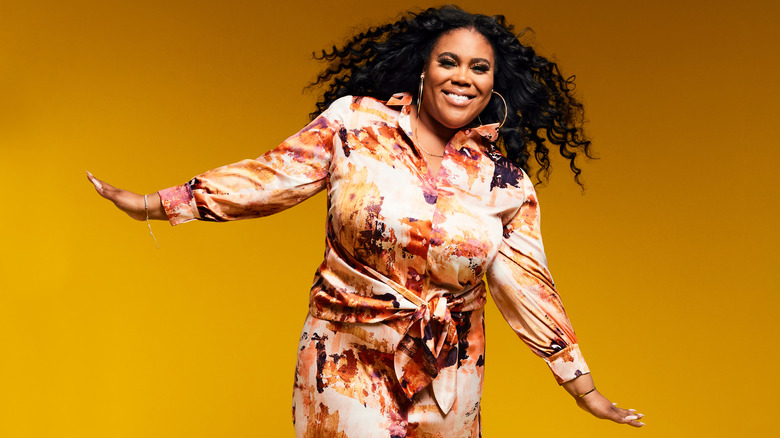 Jack Waterlot
Part of the fun of "Nightly Pop" is that Nina Parker and her co-hosts don't just dish on celebrities, they dish on each other — gently, of course. And they regularly open up about their lives and experiences on the show. "We're always surprising each other, and we're all very happy with being open about our lives and our past and our experiences," Parker said. "Sometimes, something will come up that we don't expect, [like] about something that may have happened in college."
Over time, the "Nightly Pop" crew has grown close, and they make a point of staying involved in each other's lives. Parker's all-time favorite memory from the show demonstrates how personally invested her co-hosts are in her life. "My favorite episode is probably when Hunter surprised me with the painting of an aunt that passed away," Parker recalled. "He painted a picture of her, for me, and I was really shocked and emotional, and cried on set. That was probably one of the most touching moments." 
"Nightly Pop" airs Monday through Thursday at 11:30 p.m. ET on E!