Expert Explains How Amber Heard And Johnny Depp's Trial Will Affect Their Futures - Exclusive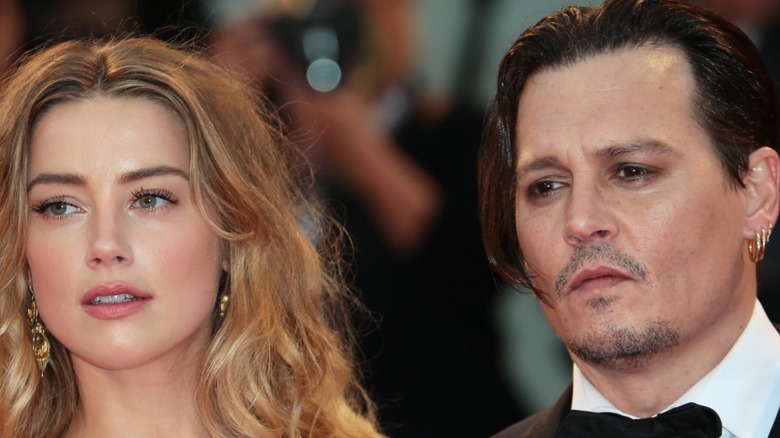 Matteo Chinellato/Shutterstock
Johnny Depp's defamation trial against Amber Heard has the world in an iron grip. Throughout each proceeding, much information about the former couple's tumultuous marriage has been revealed. The case's public nature sparked conversation about Heard's 2018 op-ed where she seemingly alleged that Depp was abusive (without naming him outright) with fans from both sides weighing in on social media. 
Since the start of the trial, many viewers have sided with Depp and condemned the "Aquaman" actress online for allegedly inciting contention between them during their marriage. On May 4, Heard took the stand after her legal team's motion to dismiss Depp's $50 million lawsuit was denied, per Variety. She made serious allegations against Depp and testified that he threatened her life while they vacationed with his children, according to the New York Post. Her explosive testimony cited alleged moments of drug abuse and domestic violence.
Throughout the trial, both sides have brought instances of alleged abuse against the other, as reported by ABC News. As America watches on, there is no telling what direction the ruling will take. But the amount of attention the defamation case has drawn will impact both actors' futures. In an exclusive interview with The List, relationship expert Jaime Bronstein explains why.
If you or someone you know is dealing with domestic abuse, you can call the National Domestic Violence Hotline at 1−800−799−7233. You can also find more information, resources, and support at their website.
In this case, the winner takes all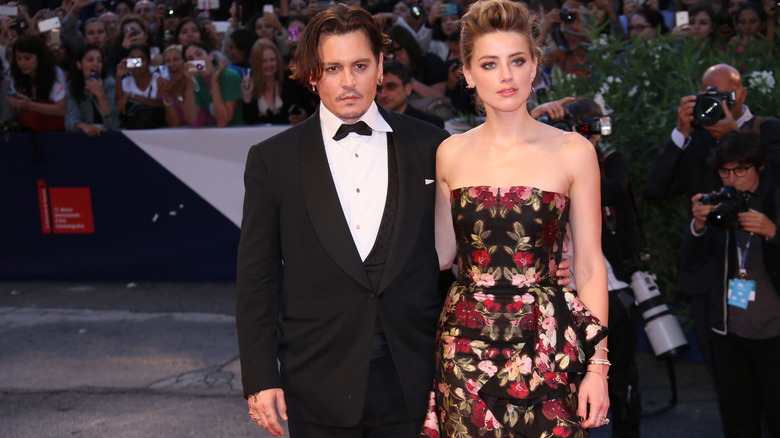 Denis Makarenko/Shutterstock
Dubbed the No. 1 relationship coach by YahooFinance, Jaime Bronstein told The List that public perception will play a significant role in the fallout of Johnny Depp's libel trial. The "Love Talk Live" radio show host laid out what would need to happen for either to have a successful "redemption arc" in Hollywood. "Whoever 'wins' the case has a greater chance of looking better than the other," the relationship expert explained. "Both parties will need to work hard to gain back society's respect and the entertainment industry's respect."
Every aspect of their lives is on full display, making the winner of the case relatively moot when it comes to public opinion. Bronstein confirmed that the couple's "dirty laundry" may hurt them both. She stressed that to mitigate the case's effect, "It is highly recommended that both Amber and Johnny seek professional counseling to heal from the overexposure of their lives and the trauma that it has caused".
Since his divorce from Heard and subsequent court hearings, fans have been vocal about their support for Depp. Rolling Stone detailed how deeply invested each actor's fan base has been in the trial, with social media amplifying their voices. Despite the insults flying, Bronstein is adamant that a resurgence is possible.
"Many stars have made 'comebacks,' so I believe that if they desire to better themselves, mature, and have a healthy relationship with themselves and others, they could potentially make comebacks."
Both Johnny Depp and Amber Heard's professional reputations have already taken hits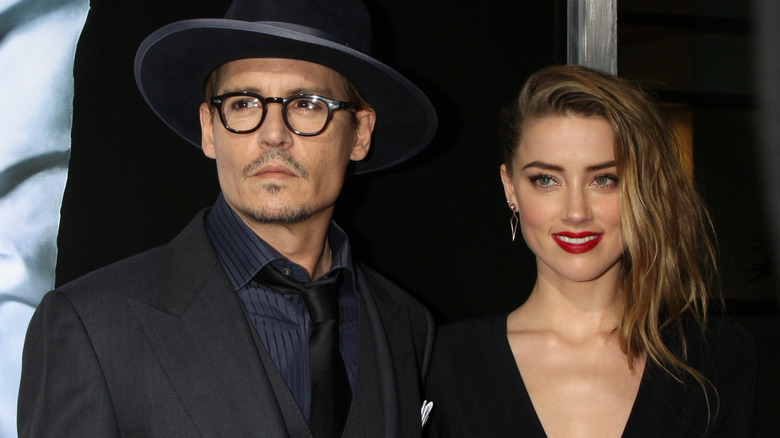 Kathy Hutchins/Shutterstock
Relationship expert Jaime Bronstein mentioned that Johnny Depp and Amber Heard were risking embarrassment as they face off against one another in court. It's worth pointing out that both of their careers have likely already suffered setbacks, too. After all, one of the key points of Depp's lawsuit was that he suffered professionally as a result of Heard's op-ed. He reportedly lost out on a role in the sixth "Pirates of the Caribbean" movie, according to The New York Times. That alone was presented as costing him $22.5 million. 
The "Sweeney Todd" star originated the role of Captain Jack Sparrow on the big screens in 2003 (via IMDb). It's not the only established role he had to step back from, either. In 2020 Depp confirmed that he was relinquishing his spot in the "Harry Potter"-adjacent "Fantastic Beasts" saga in a post on Instagram. 
Meanwhile, more than 3.5 million people have signed a long-running Change.org petition to remove Heard from the upcoming sequel to DC's "Aquaman." Approximately 1.5 million of those signatures were amassed after the organizer celebrated 2 million signatures on May 1. TMZ recently reported that Heard's time on screen in the action flick is capable of being measured in minutes. Heard also had her credibility questioned after Milani, a makeup brand, made a TikTok that dismissed claims she made while in court .