Expert Explains Why People Are Taking Johnny Depp's Side In The Amber Heard Trial – Exclusive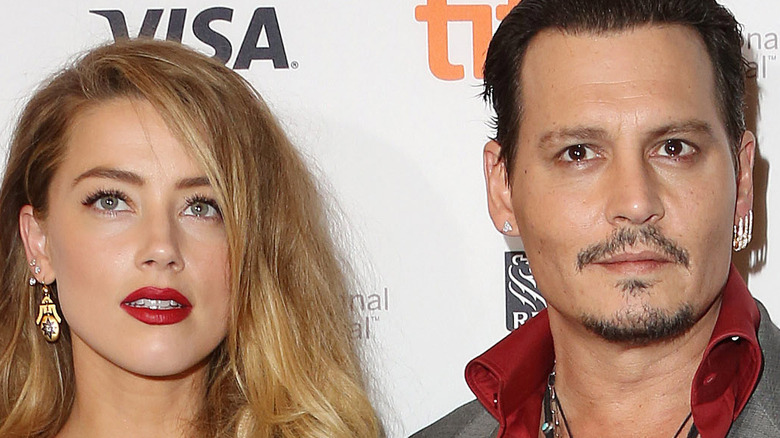 BAKOUNINE/Shutterstock
Unless you have been hiding under a rock, you've heard about the Johnny Depp's defamation case against Amber Heard The pair met in 2012 and married in 2015 but went their separate ways the next year. But things got ugly that same year when Amber Heard wrote an op-ed for the Washington Post, where she expressed "surviving domestic violence – without mentioning Depp by name," per NBC News.
Because of that op-ed, Depp took Heard to court for $50 million in damages while Heard is countersuing for $100 million as she said "she was only ever violent with Depp in self-defense of her younger sister," per the media outlet.
The trial, that began April 11 in Fairfax, Virginia, is being colored heavily by the court of public opinion and because of that, all eyes are on it -– including those of fans -– many of whom are siding with Depp. And in an exclusive interview with relationship therapist Jamie Bronstein, she explains to The List why this is the case.
Both Heard and Depp exhibited 'bad behavior' but society is supporting Depp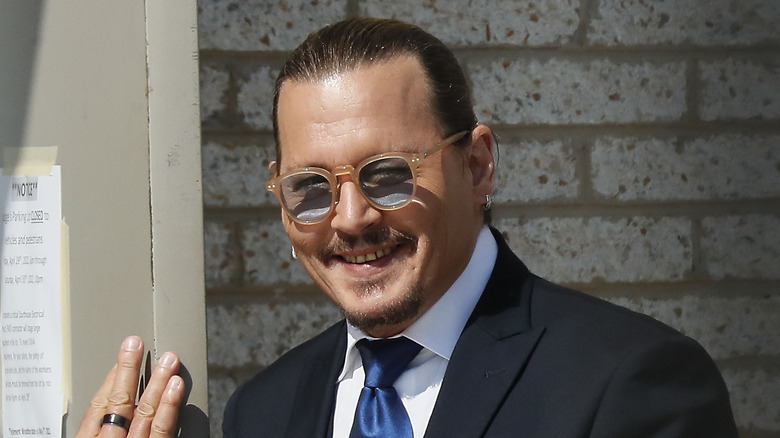 Paul Morigi/Getty Images
Recently named the No. 1 relationship coach by YahooFinance in 2020, Jamie Bronstein recognizes that the media and fans seem to be taking the side of Johnny Depp over Amber Heard in the defamation case that started on April 11.
"Although both Amber and Johnny have exhibited some bad behavior, it seems that Amber is the one with the major anger issue that provokes Johnny, the "Love Talk Live" radio show host stated. "Also, it appears that Amber may have fabricated or stretched the truth on various occasions."
As a result of Heard's lies and provocation, society is aligning their trust and support with Depp. Even though both parties have demonstrated some questionable behavior, Bronstein said that Heard has "more of a temper" and has admitted to slapping him and calling him names.
"Name-calling in a relationship is never healthy; it's incredibly detrimental and displays a lack of respect, said Bronstein. "The fact that Amber was physical with Johnny shows she lacks constraint and has unresolved issues that need to be addressed."
If you or someone you know is dealing with domestic abuse, you can call the National Domestic Violence Hotline at 1−800−799−7233. You can also find more information, resources, and support at their website.