Kate Bosworth On Along For The Ride And Her Connection To Her Character - Exclusive Interview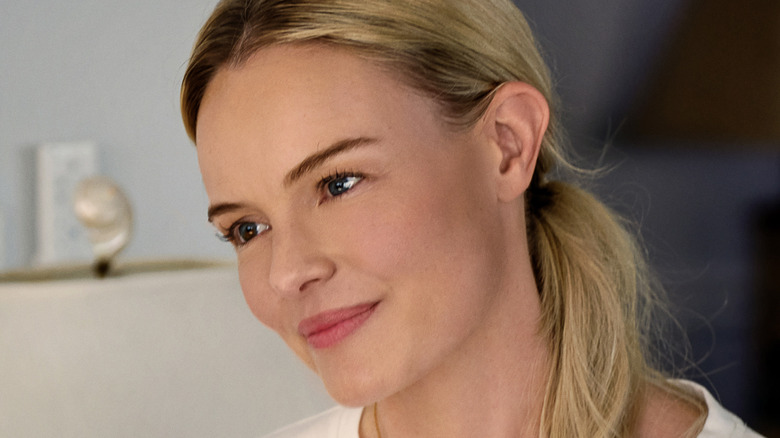 Kate Bosworth takes a page out of her own life for her new character Heidi in "Along For the Ride." As a stepmom herself, it's no surprise that the role's positive depiction of the stepmom and stepdaughter relationship would appeal to Bosworth. So many pop culture portrayals of this relationship are hostile, and it's refreshing to see Netflix sidestep these tropes in the teen flick based on Sarah Dessen's book.
Bosworth made a name for herself in the early '00s with films like "Remember the Titans," "Blue Crush," "The Rules of Attraction," "21," and "Win a Date With Tad Hamilton!" after her breakout role on the TV show "Young Americans." She then landed as Lois Lane in "Superman Returns" in 2008. Later, she starred in movies like "Heist," the horror film "Before I Wake," and the Tyler Hoechlin thriller "The Domestics."
During an exclusive interview with The List, Kate Bosworth revealed what drew her to playing Heidi in "Along For the Ride" and how the role parallels her own life. She also dished on what it was like working with Andie MacDowell and how the movie portrays a more positive spin on stepmother relationships — and why that's important.
Defying stepmom tropes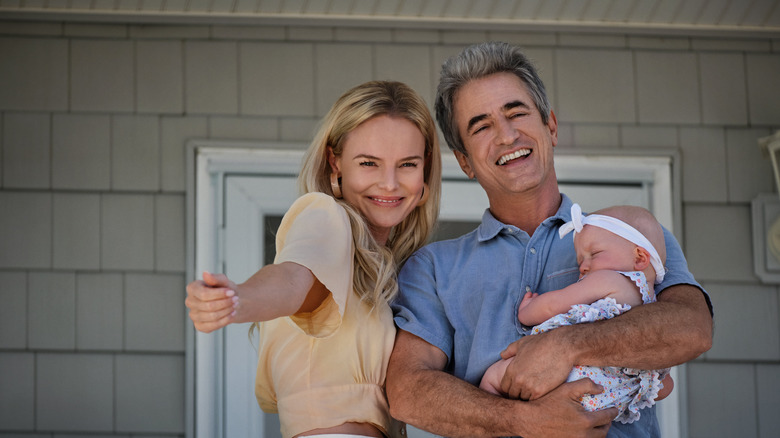 Netflix
I really love that your character completely sidetracks the two typical stepmom tropes of either being the villainous one or super ditzy. What was exciting about playing this intelligent woman who goes after what she wants while supporting her stepdaughter and giving her room to make mistakes as well?
Playing Heidi was such a true parallel to my own life. That was such a big draw for me in that I've been a stepmom for almost 11 years to a beautiful, young — well, she's still young, but she's a young woman now. She's 24 years old. I met her when she was about 12, and I have such a loving relationship with her biological mother. It was a real honor for me to raise her with her dad and her mom.
Our family has talked about this: "How can we shatter the stereotype of [the] evil stepmother or stepmother being pitted against biological mother?" Because I've lived this and because I've experienced what it means to live with love and to raise a healthy, happy, grounded young woman, I feel like it's such an important story to tell. It's such an important dynamic to explore so that people understand.
For example, her father and I are no longer together, but I will always, always, always be her stepmother. She even said, "I have two moms and a dad, and I was raised by a whole group of amazing people." I feel like there [are] so many blended families today. It's important to impart the message of raising someone with love and to make sure that you're keeping your eyes on the kid and not yourself, really.
A Badass woman IRL and onscreen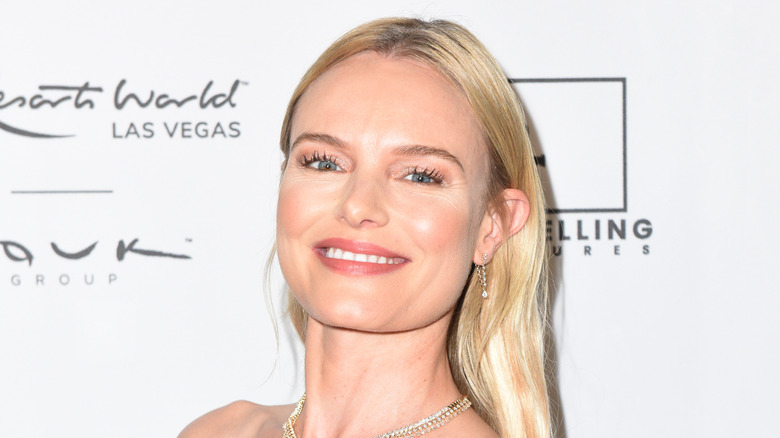 Vivien Killilea/Getty Images
You've played so many badass and empowering women roles, from Lois Lane to Heidi. What are some of the joys of playing these roles, and are those characteristics that you look for when you take on a role?
I loved playing Heidi because, at first, I suppose what I look for is a duality in a character, having the vulnerability and also having a real strength. I was excited to play her because I don't often get the opportunity to explore comedy very much. I remember when I was reading the script, I was laughing out loud because I thought ... I remember meeting Jasper [Bosworth's stepdaughter] and [sounding so desperate] like, "Please like me. Hi, I'm Kate. Hi, Jasper. So nice to meet you." 
Your voice, [goes] up several octaves, and you become this hyper weird human because you're desperate to be liked by a kid. So much of that I put into Heidi. She's a new mom, so she's barely getting any sleep. She's hardly taking care of herself, but she's trying to hold it all together, and she's desperate for this stepdaughter to like her.
There is a lot of me in her, but I love so much the reveal that while some people might think upon first glance that she's ditzy and you're not quite sure if she's got much depth there, you realize through the arc of [the] character and through the rest of the story what she's struggling with and how she ultimately overcomes it. The relationship between her and Auden is such a special one. I love working with Andie MacDowell and having that very special moment between stepmother and biological mother. It was such a personal story to me, but one that I feel is what will really connect with a lot of families today.