Could Kim Kardashian's Hair Really Fall Out After Her Met Gala Look?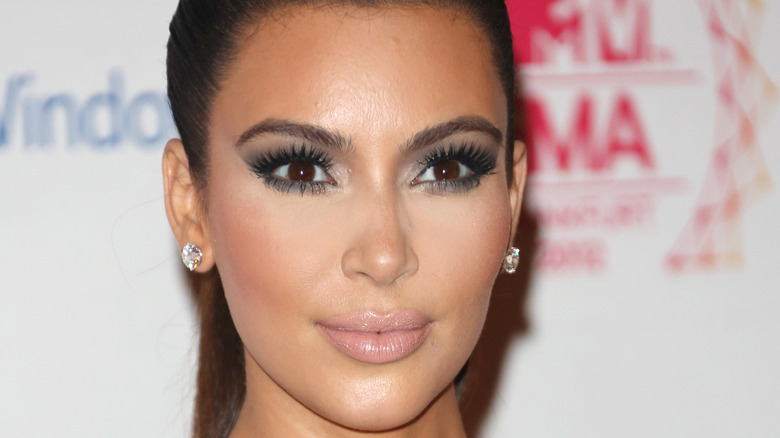 Featureflash Photo Agency/Shutterstock
Kim Kardashian has just proven to be the Met Gala's Marilyn Monroe, as the reality TV star wore the late Monroe's iconic "Happy Birthday, Mr. President" dress from 1962 to the prestigious fashion event. According to Kardashian's Instagram post, she obtained the beautiful dress from Ripley's Believe It or Not! Museum, and was thankful to have been able to wear the historic gown. People can't stop talking about her decision to wear the beloved dress, and many are upset over her extreme weight loss for the event, which has led to some unexpectedly negative media coverage for the SKIMS founder.
Not only did the 41-year-old capture Monroe's look through her stunning outfit, but she also significantly lightened her hair in honor of Monroe's famous platinum blond locks. Kardashian wore her newly blond hair pulled back in a sleek bun for the Met Gala. Talented celebrity hair artist Chris Appleton is responsible for Kardashian's color change, and he posted on Instagram to express his excitement over the process, writing, "so honored to be a part of such a special moment."
While Kardashian's hair looked very "Blond Bombshell" inspired, the TV personality is typically known for her flowing, dark locks, so this change felt a little extreme, especially considering how quickly she went from brunette to blond. Many can't help but wonder, can such a drastic hair color change be unhealthy?
She was willing to risk damaging her lovely locks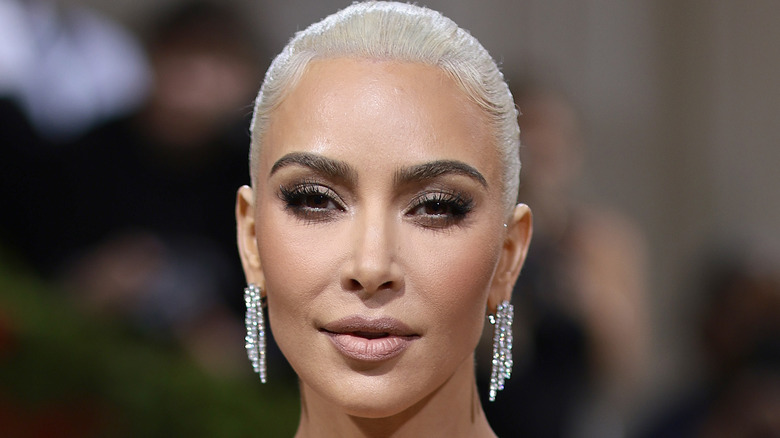 Dimitrios Kambouris/Getty Images
In Kylie Jenner's "Married to the Met" YouTube video, viewers can see Kim Kardashian in the process of going blond. With a humorous amount of foil over her head, Kardashian said, "I've been doing this for 10 hours already," — talk about commitment! Kardashian spent a grand total of 14 hours lightening her locks. Celebrity hairstylist Chris Appleton said of the process, "I wanted it to be iconic to Marilyn, but also iconic to Kim when she has her blond moment," (per Vogue). In Jenner's YouTube video, Kardashian went on to say, "I'll risk getting my hair to fall out," when discussing the intense process of dyeing her tresses. 
While the reality TV star was willing to risk the possibility of hair loss for her look, we were curious if that could actually happen. According to Walk-in Dermatology, the physical hair dye can affect your follicles, and the process of getting it colored can harm your hair, too. So, although dyeing your hair can't actually stop it from growing, people who get their hair dyed frequently may end up losing some strands over time. 
All that being said, it looks like Kardashian might face some hair shedding in the future, but at least she was aware of the risk before committing to her transformation!