Kristian Alfonso Reveals Why She Returned For Days Of Our Lives: Beyond Salem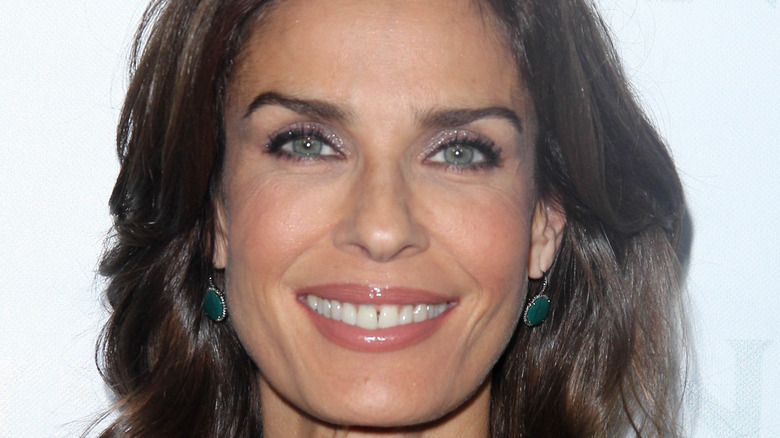 s_bukley/Shutterstock
"Days of Our Lives" viewers have been waiting for the day when they would get to see super couple Bo Brady (Peter Reckell) and Hope Williams Brady (Kristian Alfonso) together again. 
Finally, that day has come. In April 2022, it was announced that both Reckell and Alfonso would be back in action for the second season of the show's spin-off series "Beyond Salem," per TVLine.
Fans were crushed when Reckell opted to leave the NBC soap opera for good in 2015 when Bo tragically died from a brain tumor after reuniting with Hope and his family (via Soaps). The moment was a devastating one for fans who had followed the couple's love story for decades. 
Sadly, five years later, in 2020, Alfonso followed suit when she decided not to return to the sudser after the COVID-19 pandemic shutdown, per Soap Opera Digest. The character of Hope left Salem and hasn't been seen since.
However, Bo and Hope will both be back for "Beyond Salem" this summer. 
"Heartwarming family reunions take a dangerous turn as a mysterious adversary wreaks havoc on their lives. The next chapter of 'Days of Our Lives: Beyond Salem' is a story full of larger-than-life romance, jaw-dropping twists, and high-stakes drama — and it all connects back to a plot that long-time 'Days of Our Lives' fans will surely remember," the synopsis reads.
Now, Alfonso is revealing why she decided to reprise the character of Hope for the series.
Kristian Alfonso exited Days of Our Lives playing Hope Brady for 37 years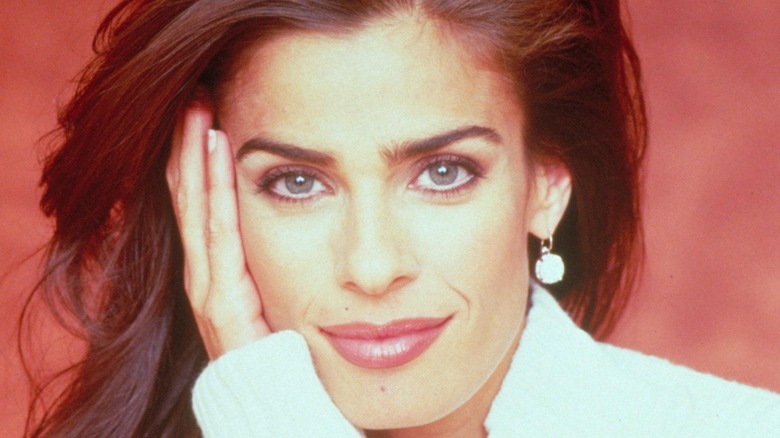 Getty Images
The soap world was set ablaze when Kristian Alfonso revealed that she would not be returning to "Days of Our Lives" in 2020 (via TVLine). Alfonso portrayed the iconic character of Hope Brady for 37 years before making the tough choice to quit the NBC soap opera. 
According to Soap Opera Digest, Alfonso admitted that, once she was informed that writers wanted to take her off the canvas for several months before bringing her back with a new storyline, she realized it was time for her to exit the show.
"I've been there for an incredibly long time and am hugely grateful that I was able to be a part of the 'Days of Our Lives' family for as long as I was. But in the last few years, 'Days of Our Lives' is not the 'Days of Our Lives' as I know it," she told the outlet at the time. 
Alfonso went on to reveal that she had no plans of returning to the sudser. However, she changed her mind when she was approached about starring in Season 2 of "Beyond Salem" with her former on-screen husband, Peter Reckell.
Now, Alfonso is opening up about her decision to reprise the role of Hope for the five-episode spinoff arc.
Here's why the actress agreed to play Hope in Beyond Salem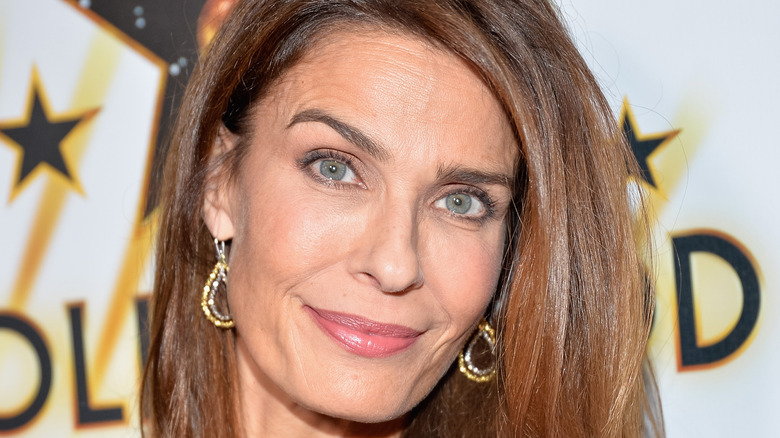 Tara Ziemba/Getty Images
According to E! Online, Kristian Alfonso couldn't pass up the chance to reunite with Peter Reckell during Season 2 of "Beyond Salem." The actress admitted that, once she heard the pitch for the storyline, she was hooked.
"I decided to return to Beyond Salem because [head writer] Ron Carlivati has written an incredible story," she stated. "If the fans know me at all, which I know you do, is that it has to be about the story." 
She continued: "As I'm talking about it, I'm getting chills, because as Ron was telling me, it was, like, 'Oh my gosh. He is breaking the sound barrier here.' The audience is going to be in shock when they see what happens."
Because Alfonso exited "Days of Our Lives" so abruptly in 2020, the show didn't get to give her a proper send-off, and fans never got to say goodbye to her character. However, the actress confesses that, in addition to the stellar storyline writers have created, she also returned so that she could give fans a deserved goodbye to Hope.
Plus, the soap star told fans that "Beyond Salem" will be a fast-paced and dramatic ride that viewers won't want to miss. The show will premiere on the Peacock app on July 11, 2022, with new episodes airing daily until July 15 (via Deadline). So, mark your calendars!