Melanie Lynskey Explains How She Prepared For Her Role In Candy - Exclusive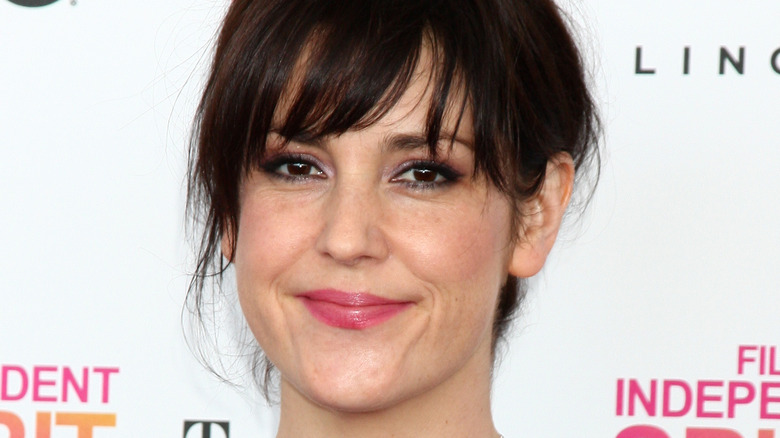 Kathy Hutchins/Shutterstock
For serious actors, preparing for any role is a substantial commitment. It involves not only familiarizing oneself with the script and the story, but also getting inside the character's head, understanding their motivations, strengths, and vulnerabilities, and figuring out the best way to convey all of this on stage or screen. That also requires the ability to envision how the character looks, moves, talks, and relates to others — as well as the discipline to enact all these behaviors consistently throughout the performance.
All this is enough of a challenge, but portraying a historic character brings an extra set of responsibilities. Fictional characters can become anything actors want, but portraying a real person often requires added sensitivity to who that person actually was and how they behaved. Melanie Lynskey faced just this challenge in her role as real-life murder victim Betty Gore in Hulu's true-crime miniseries "Candy." 
While the series takes some liberties with the original story, the essence of the central characters — their personalities, relationships, and motivations — remains unchanged. This means that Lynskey had to dig deep to understand who Betty Gore really was. In an exclusive interview with The List, Lynskey shared how she prepared herself for the role.
Melanie Lynskey instinctively connected with the character of Betty Gore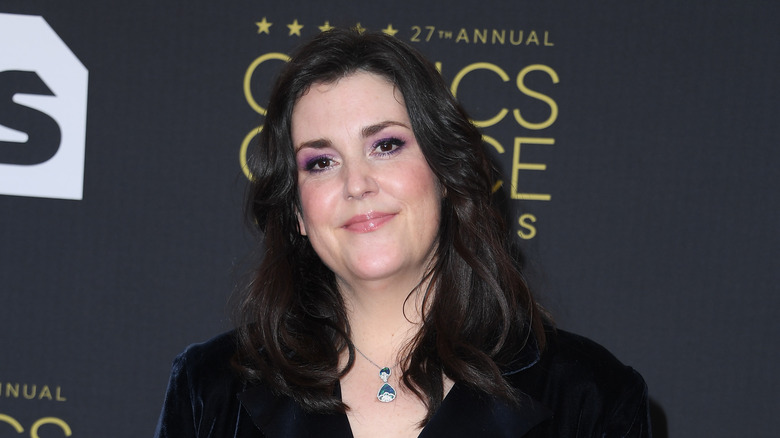 Steve Granitz/Getty Images
Melanie Lynskey is no stranger to the true crime genre, having starred in "Heavenly Creatures" as a teen. She was first drawn to "Candy" by the compelling storytelling in the scripts, in which frequent shifts in perspective and timelines add to the suspense. "Honestly, the thing that attracted me initially was how well-written the scripts were," she said. "I couldn't put them down. I wanted to see what happened next."
But what truly drew Lynskey in was the character of Betty Gore herself — a timid, socially awkward Texas housewife desperately seeking the affection of her distracted husband and the friendship and acceptance of the women in her church. "I felt moved by a lot of aspects of her personality. She was a very shy person who felt quite awkward in a lot of situations, which is how I feel myself," Lynskey said. "I felt like I knew her on a cellular level. I was like, 'I understand this person.'"
She did serious research to discover who Betty Gore really was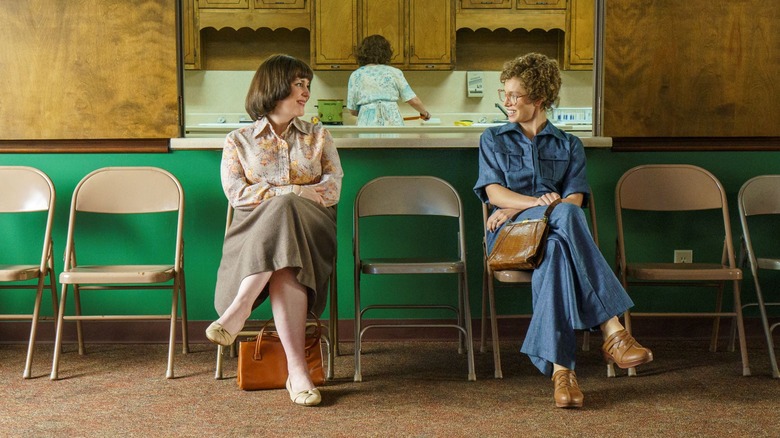 Tina Rowden/Hulu
While Melanie Lynskey felt a strong personal affinity with Betty Gore, she felt this wasn't enough to get her portrayal right. She also wanted to understand Gore's life and actual personality, as well as the world in which she lived. So she set to work researching the actual case of Gore's murder. "I was lucky that there was a book that was written about the case called 'Evidence of Love,'" Lynskey said. "It's a very easy read — a really good book."
Not only did she read the book, but she also tracked down one of the book's authors to ply him for more details about the case and about Gore's life. He happily obliged, for which she was deeply grateful. "I got to have a Zoom with Jim Atkinson, who was one of the writers of the book," Lynskey said. "He answered every single question. Jessica [Biel, who plays the show's titular character, Candy Montgomery] and I did it together, and he was incredibly generous with his time and very helpful. That was amazing."
"Candy" will premiere on Hulu Monday, May 9, kicking off a five-night event leading up to the finale on Friday, May 13.