Sarah Pidgeon And Reign Edwards Discuss 'Demanding' Roles In The Wilds - Exclusive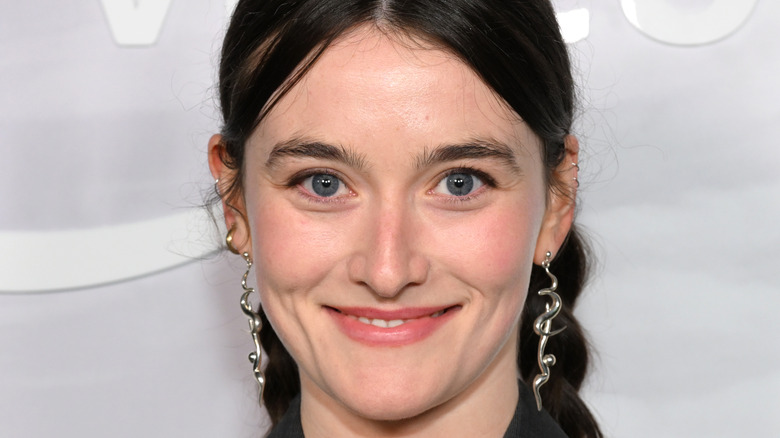 Michael Kovac/Getty Images
Sarah Pidgeon and Reign Edwards are two of the leads in Prime Video's "The Wilds." In Season 1 of the show, their characters — Leah and Rachel, respectively — were thrown into extreme danger when they were stranded with a group of six other teenage girls on a deserted island. The series follows the ensemble cast as they overcome the natural elements to survive.
Although Season 2, premiering May 6, brings a lot of changes to the series, viewers can expect just as much intensity as the first season, according to Pidgeon and Edwards. Their characters, in particular, face many challenges and grow a lot throughout the new season. In an exclusive interview with The List, Pidgeon and Edwards discussed the challenges of playing such demanding parts and what it was like adjusting to the changes this season. Both actresses were excited to elevate their characters and bring even more to the screen for Season 2.
Why Edwards is excited for viewers to watch this season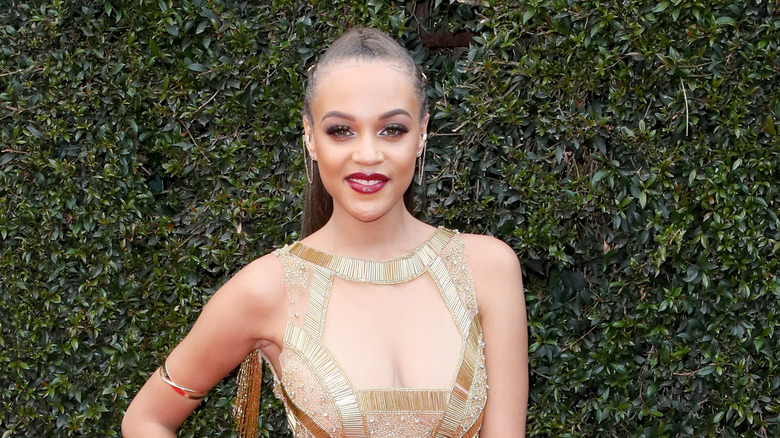 David Livingston/Getty Images
Although all "The Wilds" characters are put through extremely difficult situations, Rachel and Leah start off Season 2 in particularly dark places. Reign Edwards, who plays Rachel, starts from Episode 1 coping with a serious loss. Jumping right into the season at such an emotional place was challenging to act, but Edwards was excited to tackle it. Speaking to The List, the actress said, "It was really intense, very physically and emotionally demanding, especially starting off in Episode 1. I'm really excited for everybody to see it. It was very, very challenging in the best ways possible. I'm glad we got to give those performances."
Sarah Pidgeon, who plays Leah, added, "It was wonderful watching Reign work. She does such a fantastic job in very, very difficult scenes. It was hard to watch sometimes as a scene partner, but she did such a beautiful job. It was easy to step up when you saw something like that."
How the show's challenges shifted in Season 2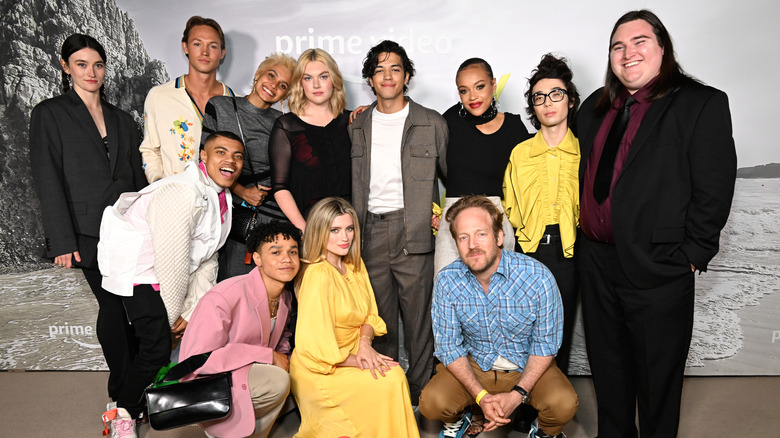 Michael Kovac/Getty Images
Although both Sarah Pidgeon's and Reign Edwards' roles are quite demanding, they deal with more emotional turmoil and less physical danger in Season 2. That's a change from the first season, which was a lot about the girls battling the elements on the island. Speaking about that shift, Pidgeon said, "Collectively, the girls' headspaces were different because the immediate storyline of the immediate survival — that changes for the girls. That's not as imminent [a] threat, although they are still surviving in Season 2." But she added that it's still the same show viewers love. "It's different in a lot of ways, but it still has the same heart that Season 1 has."
Despite their characters being in less immediate danger, Leah, played by Pidgeon, is still battling her inner demons. Season 2 gave her a chance to dig deeper into that. "It is elevated in Season 2 even more. There's more intensity because there are more stories. There's more feeling. There's more conflict," Pidgeon explained. 
In regards to starting the season with her character in the midst of that intensity, she said, "Stepping back into that, the most pressure was trying to tap back into where we left our characters at the end of Episode 10 in Season 1. It was cathartic to step back into that again and know that there might be some relief soon."
"The Wilds" Season 2 is now available for streaming on Prime Video.