Tiffany Trump's Lavish Wedding Plans Are Starting To Shape Up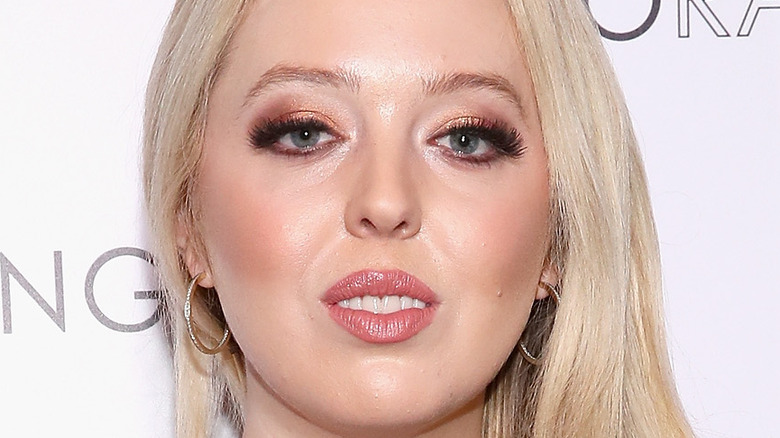 Astrid Stawiarz/Getty Images
Tiffany Trump's longtime partner, Michael Boulos, proposed in January 2021, and, naturally, Donald Trump's younger daughter made the big announcement during her dad's final day in office, as the Independent reported at the time. 
The big news was shared on Instagram, with an image of the happy couple posing at the White House. "It has been an honor to celebrate many milestones, historic occasions and create memories with my family here at the White House, none more special than my engagement to my amazing fiancé Michael!" Tiffany enthused.
Her massive engagement ring was on full display, of course. Boulos reposted the image, describing Tiffany as the love of his life. 
Naturally, family and friends rushed to congratulate them, with Ivanka Trump writing, "Love you Michael!" on his post and, "So happy for you and Michael! Love you Tiff!" on hers. Elsewhere, Tiffany's mom, former model Marla Maples, shared the photo on her Instagram Stories. 
The Georgetown grad immediately started wedding planning, with a source telling People that Tiffany was excited to get the process started. At the time, the couple was planning to get married in or around Mykonos, where she and Boulos originally met. 
However, it seems their plans have changed as the big day gets closer. Tiffany enjoys an insanely lavish life, so it stands to reason that her wedding is going to be suitably extravagant.
Tiffany Trump wants her wedding to be a huge spectacle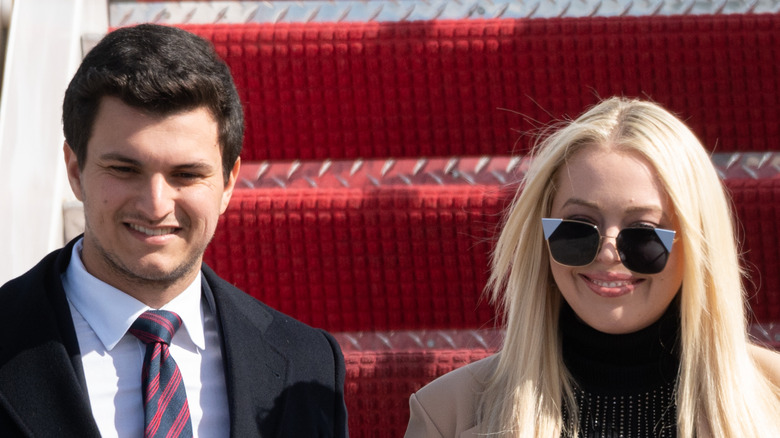 Noam Galai/Getty Images
Last we heard, Tiffany Trump's wedding plans were majorly underway. She and fiancé Michael Boulos want their big day to be an "international spectacle," as a source divulged to People. 
Now, it seems the happy couple is fully on track to make that happen. Page Six reports that former President Donald Trump's fourth child is scheduled to get married at his luxurious Mar-a-Lago resort in Palm Beach, Florida, in November 2022. 
Tiffany and Boulos initially wanted to tie the knot in Greece, but the event has since been moved, with 500 guests expected to attend. Donald will be overseeing everything, alongside Tiffany's mother, Marla Maples. And, according to a source, a lot has already been done in preparation for the big day.
"This is Tiffany's big moment, and it will be lavish. It is going to be a huge and beautiful affair," the insider enthused. Considering both the bride and groom come from wealthy backgrounds — the Boulos family is worth billions — it's unsurprising that their nuptials are going to be epic. 
Moreover, he and Tiffany currently reside in Miami, so they're close enough to Mar-a-Lago to be as hands-on in the planning process as they'd like. A source previously told the outlet that Tiffany has been dreaming of a big wedding for years and won't settle for anything less. 
Thankfully, her devoted father has the perfect location — and, indeed, the resources — to hopefully ensure everything goes off without a hitch.