The Terrifying Reason A Stranger Moved To Erin Napier's Town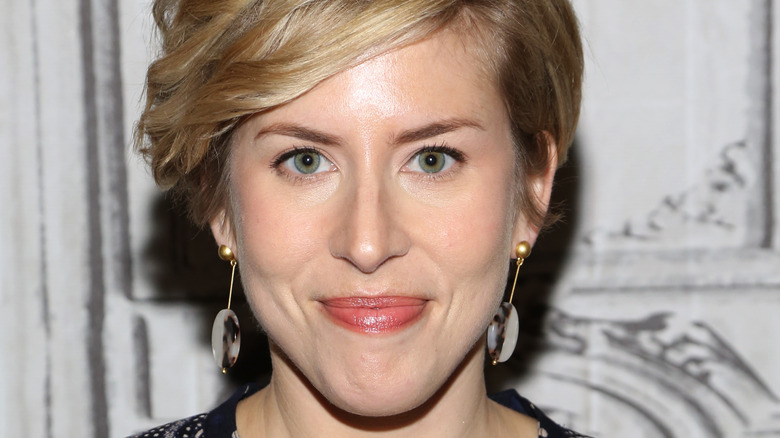 Manny Carabel/Getty Images
Erin and Ben Napier have become household names thanks to their hit HGTV show, "Home Town." But, although it's brought renewed interest to Laurel, the beloved town the couple calls home, fame also makes it difficult to keep certain aspects of their lives private. In an interview with Atlanta magazine, Ben admitted, "The worst part of fame is finding ways to keep [our daughter] Helen protected from it." He explained, "When we go out as a family, making sure people don't try to take her photo is tricky. We're very grateful people love the show and are excited to see us, but we also have to remember Helen didn't sign up for this."
Likewise, the Napiers struggle with being unable to give Helen the sheltered childhood she deserves, because of the show. The couple is adamant about keeping their daughter's face off Instagram too, with Erin explaining on her Stories, per House Beautiful, that she doesn't want to leave Helen vulnerable to harassment. Likewise, the reality stars understandably take issue with fans of their show visiting Laurel and approaching the little girl when she's out with her grandmother, since Helen has no idea how to respond. As Erin argued, "Her likeness is ours to protect and decide when it's okay to share, no one else's." 
However, even while keeping Helen off social media, she was still left frighteningly vulnerable when an outsider came to town intent on befriending the little girl.
Erin Napier's daughter was targeted by a disturbed man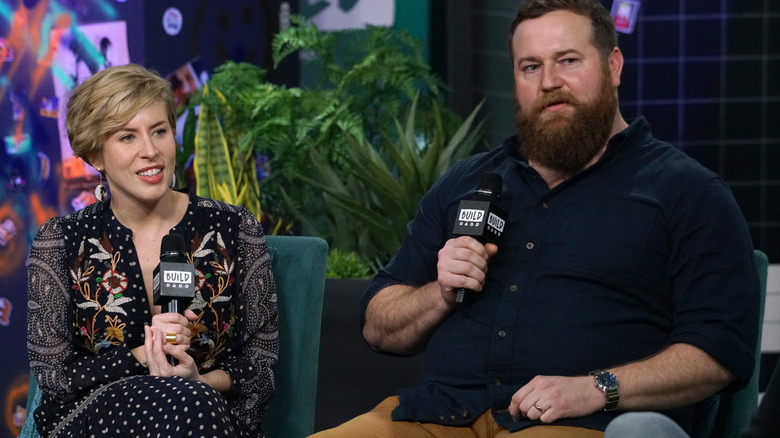 Manny Carabel/Getty Images
Sometimes, being openly proud of your "Home Town" can put you in danger. Erin Napier shared on Instagram the terrifying moment she found out a potentially dangerous stranger had turned up in Laurel, Mississippi, with the intent of "protecting" her young daughter. Erin recalled how she was in the midst of shooting when her husband, Ben Napier, began getting messages from people all over town, warning him "about a 54-year-old California man dressed like a 'Star Wars' storm trooper, wearing an ankle monitor bracelet, who had come to town and was saying some very strange things."
Laurel has, naturally, become a tourist hotspot thanks to the success of "Home Town," but this stranger wasn't there to sample the local delicacies. Rather, he believed, "God sent me here to protect the women of Laurel, specifically little Helen." Alongside a chilling shot of some scattered toys, Erin revealed the man purchased a house just one block away from their family home, furnishing it with nothing but a single suitcase and the pictured playthings, for whenever Helen came over. 
The couple was understandably unnerved. Complicating matters, as Erin told People, she was also pregnant at the time. The Napiers hired round the clock security and even went to court to get rid of the interloper. However, despite the incident, the HGTV stars remain steadfast in their decision to stay in Laurel, reasoning it'll always be home and this was hopefully an isolated incident.