Who Is Peter August's Real Mother On General Hospital?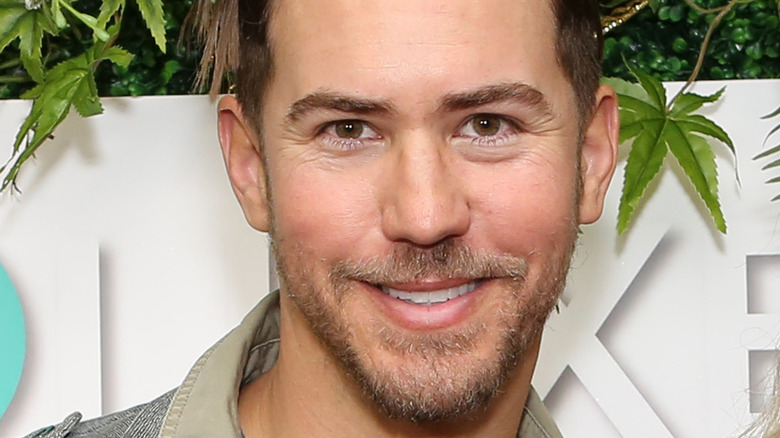 Tasia Wells/Getty Images
When Anna Devane (Finola Hughes) visited Valentin Cassadine (James Patrick Stuart) one night at Wyndemere in 2017, she remembered a time long ago when she slept with her worst enemy, Cesar Faison (Anders Hove), in order to bring the crime lord down, and then gave birth to his child and gave him up for adoption — although Valentin told Anna she had a girl (via Soaps.com). That made no sense to fans as "General Hospital" history maintained for decades that Anna first husband, Robert Scorpio (Tristan Rogers), was also the first man she ever slept with. Plus, Faison, as he was mostly called, stalked Anna for years and he would be the last person Anna would ever go to bed with (via Soaps In Depth).
Nevertheless, Anna and Valentin both had memories of this happening, and Valentin even admitted he took the child from his adoptive home and gave him to Faison, never telling him who the boy's mother was. Eventually, Anna learned that her son, Henrik Faison, was really Peter August (Wes Ramsey), a Port Charles newcomer bitter about how he was raised after his mother abandoned him, but also a man with his father's sadistic traits (via Soap Central).
Peter and Anna bond as mother and son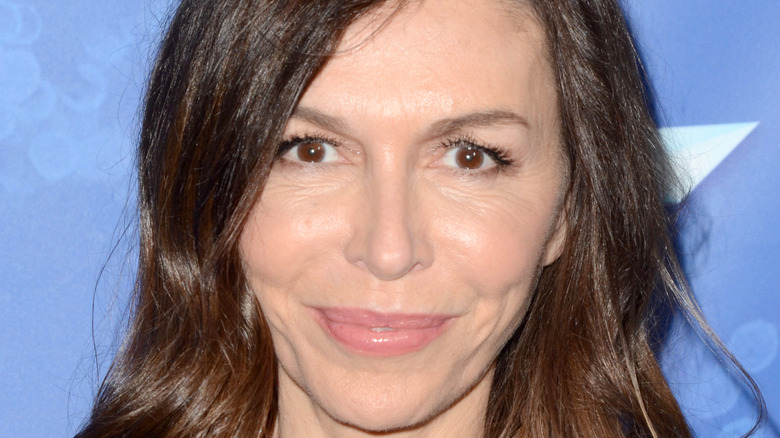 Kathy Hutchins/Shutterstock
It took a while, but Anna Devane managed to puncture Peter August's rough exterior and forge a relationship with her son. However, when Anna learned she was involved with a memory transfer experiment involving twins that her own twin, Alex Devane Marrick (also played by Finola Hughes), placed her in without her knowledge or permission, she began to wonder if her memory of sleeping with Faison and giving birth to Peter was her memory or Alex's.
When Anna finally got the evidence she needed that Peter was actually not her son, but her nephew, she confronted her sociopathic sister, who admitted that yes, she was the one who gave birth to Peter before she allegedly died from a gunshot wound (via Soaps In Depth).
However, she had already made a video confession for Peter that Liesl Obrecht (Kathleen Gati) decided to play at the double wedding of Anna and Hamilton Finn (Michael Easton) and Peter and Maxie Jones (Kirsten Storms), according to Soaps.com. When Peter learned that a good woman like Anna was not his mother after all, and a horrible woman like Alex was, Peter went off the deep end and embraced his dark side with full force.
Anna allows her nephew to die
Through much of 2021 and the start of 2022, Anna Devane and Valentin Cassadine made it their business to find an on-the-run Peter August and bring him to justice after he murdered Franco Baldwin in cold blood, tried to kidnap Maxie Jones and her baby, and was found to have held Drew Cain (Cameron Mathison) hostage for years. After Peter kept defying death via acid being thrown at him, a jump off a cliff, a gunshot wound, and a poisoning, Anna finally tracked him down in Switzerland but Valentin couldn't make it on this trip.
In the end, it was Maxie's mother, Felicia Scorpio (Kristina Wagner), who hit Peter over the head with a tire iron, according to Daytime Confidential, and it was Anna who told Maxie and Felicia to go because she would call an ambulance. But, she never did. Instead, she cried as Peter took his last breath knowing if she didn't do this, the nephew who she once thought was her won, would kill again (via Soaps.com).