Belmont Cameli Admits How Often He Wiped Out During BMX Training For Along For The Ride - Exclusive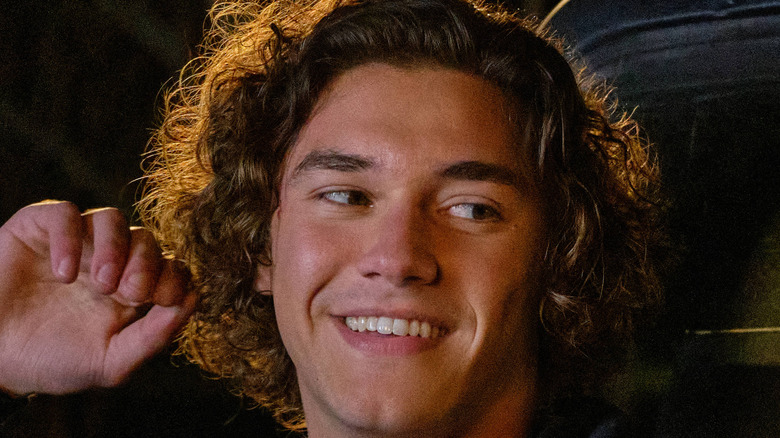 The Netflix series "Along For the Ride" chronicles quite a few teenage dreams of BMX and stunt riding. But as it turns out, actor Belmont Cameli (also in "Saved By the Bell") got to carry out one of his own childhood dreams on the set of the film. Cameli's character Eli has major BMX aspirations, even though grief soon gets in the way.
Though the BMX scenes in the film are fun to watch, it takes quite a bit of skill to get to that level of showmanship. As a result, Cameli had quite a few wipeouts when he filmed some of the more complex scenes. Of course, the actor was a great sport throughout filming, learning a lot from the experts he got to work alongside.
During an exclusive interview with The List, Cameli revealed how many times he wiped riding BMX for "Along For the Ride" and what it was like working with the best and brightest in the extreme sports industry.
Wiping out but smiling about it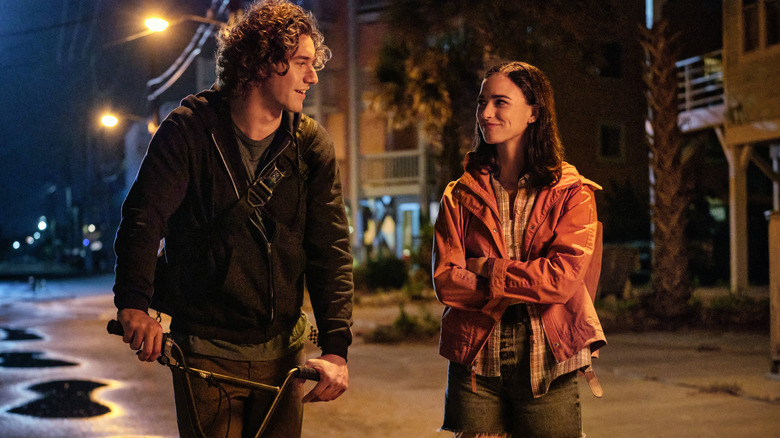 Netflix
Belmont Cameli didn't shy away from chronicling his BMX busts during the interview. As he said, "I wiped out plenty of times in the training that I did." However, not all of Eli's BMX moments were the actor's doing. "Anytime you see Eli on a bike, and you're like, 'Whoa,' that's my stunt double, Rob Armour, who's a professional rider in North Carolina," Cameli explained. "The things he could do on a bike were unbelievable. I got to hang out with him and got to BMX [with] Ryan Nyquist. We went to his house, and we went to a number of different parks in the area that they would frequent."
Though much of the stunts in the film are Armour's doing, Cameli was grateful to live out his own childhood dream, making the movie feel that much more authentic. As he noted, "Hanging out with that community was super fulfilling for me. I grew up wanting to be a professional BMX rider, and that never materialized. I got to do it for three months in North Carolina, which was awesome."
"Along For the Ride" is now available on Netflix.