Alison Pill Shares How She Prepared To Play Yoli In All My Puny Sorrows - Exclusive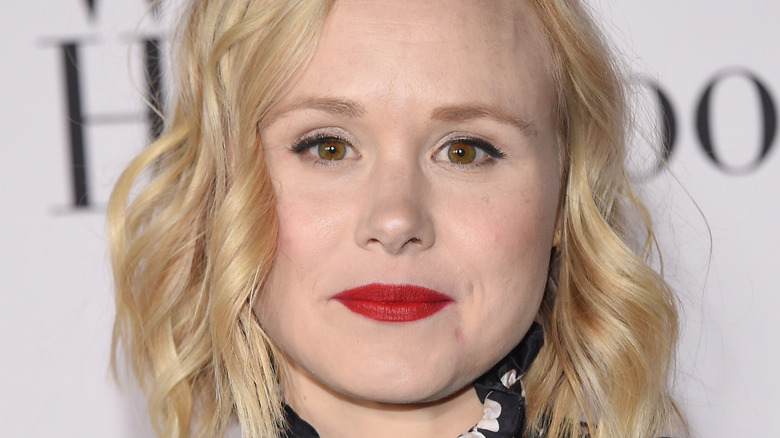 DFree/Shutterstock
Having to show up and cry on camera isn't something most of us experience each day at work. Yet, in the emotional film "All My Puny Sorrows," actress Alison Pill had to prepare herself to get into that mindset each and every day. "As I've grown older, I have found a way to pull [the emotions] from myself," she explained during an exclusive interview with The List. "But really [I] only feel that way, when I get home ... when I've had a good cry — that post-cry exhaustion."
Pill knew she needed to get the emotions right. Not only that, but she needed to get her character Yoli right, too. There are so many fans of the novel patiently waiting to see the film adaptation hit their screens, and Pill felt that weight with the project. "I hope that fans of the novel will see that we've done our best to capture the essence of the story," she said.
While that may have added pressure, having the novel to refer to was an extra perk when it came to preparing to play Yoli.
The author of the novel was 'incredibly helpful' to Alison Pill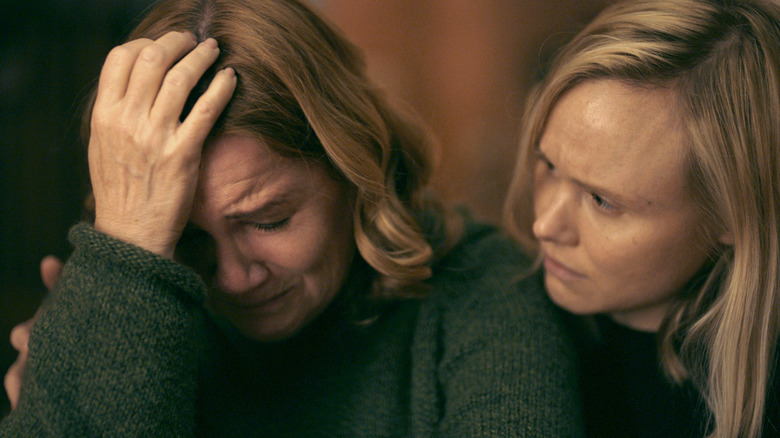 Momentum Pictures
Actors always have a script to turn to when discovering their character. Yet, Alison Pill feels grateful to have had the opportunity to read a paperback version of the story, too. Not only that, but she was able to talk with author Miriam Toews, who based "All My Puny Sorrows" off of her own life. "Speaking with Miriam, who is the basis for Yoli, my character, was incredibly helpful, in terms of her own experience," Pill told The List.
Being able to have a conversation with the author where she could ask questions regarding her character was something special for Pill as well. After hearing what Toews had to share, she was able to truly bring to light who Yoli is underneath all those layers. "It made it easy to figure out who she was and what her motivations were," the actress shared.
As heartbreaking as Yoli's story is, Pill said she had an incredible experience becoming her. "I hope that it shows in the movie," she said. "That we all had a really special, magical time making it."
"All My Puny Sorrows" is now available for rental and purchase digitally and on demand.