Meghan McCain Gets Embarrassing News About Her New Book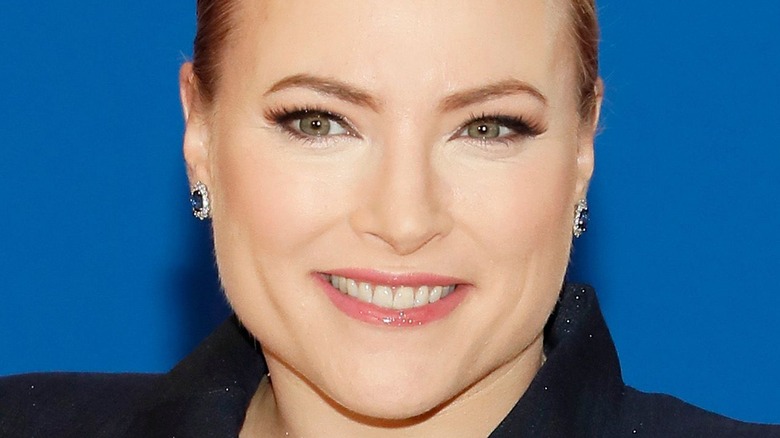 Paul Morigi/Getty Images
We may receive a commission on purchases made from links.
Meghan McCain's new book is making headlines, but not because of anything she wrote.
Her first book, "Dirty Sexy Politics," came out in 2010. In it, McCain detailed her time on campaign trail and how she was ultimately banned from it, according to The Wall Street Journal. Her latest book seemingly picks up where the first left off, continuing a close examination of McCain's personal life.
In "Bad Republican," whose title is perhaps a nod to Roxane Gay's acclaimed "Bad Feminist," McCain discusses how she felt like her role in the media was to play the "sacrificial Republican" who was often described as "bratty" and "spoiled," per The Wall Street Journal. 
When McCain first started writing "Bad Republican," she intended on writing about the "populist turn of the Republican Party," per The Wall Street Journal, but the combination of the pandemic and becoming a mother during it pushed her in a different direction. "I suddenly saw at once how deeply privileged I was," she writes, "and also so clearly how much this country doesn't do for women." 
Celebrity memoirs, especially if they're narrated by the author, usually sell extremely well. Kobo's sales reports for 2021 show Barack Obama's "A Promised Land" and "Greenlights" by Matthew McConaughey were in the top five audiobooks sold in 2021 in Canada, but McCain's memoir isn't seeing the same succes.
This is how long Meghan McCain's new book has actually been out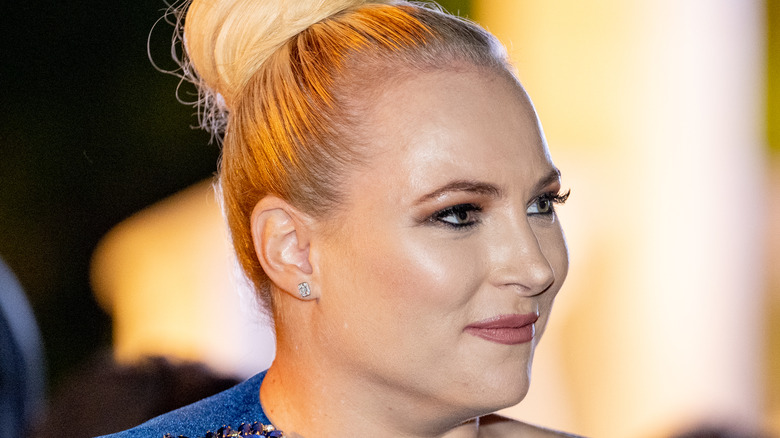 Roy Rochlin/Getty Images
When news broke this week that Meghan McCain's newest book had poor sales, publishing industry experts were left scratching their heads. According to a report obtained by The Washington Examiner, McCain's "Bad Republican" only sold 244 books in the first few days of publication.
A literary agent told The Washington Examiner they were shocked by the low sales numbers considering McCain is not only the "outspoken daughter of former Senator John McCain" but she's also a former host of "The View." The dirt McCain has about her exit from "The View" alone should have been enough to sell tons of books.
Former John McCain Presidential Campaign advisor Steve Schmidt posted a thread to Twitter, detailing why he believes McCain's book isn't doing well. He told followers he was responsible for ensuring McCain was banned from her father's presidential campaign trail in 2008. He also claimed it was McCain's personality — she's an "entitled bully" — that was the reason she wasn't selling books. "That is why in a nation of 330 million people, 247 have bought it. Nothing new to learn."
Schmidt might have a point, but not the point he thinks. Readers are only now getting their hands on physical copies of a book that's been available as an audiobook for months. "Bad Republican" was released on October 21, 2021, exclusively through Audible. The physical copy of her book, however, wasn't released until April 26, 2022.
This is why Meghan McCain's book might not be selling well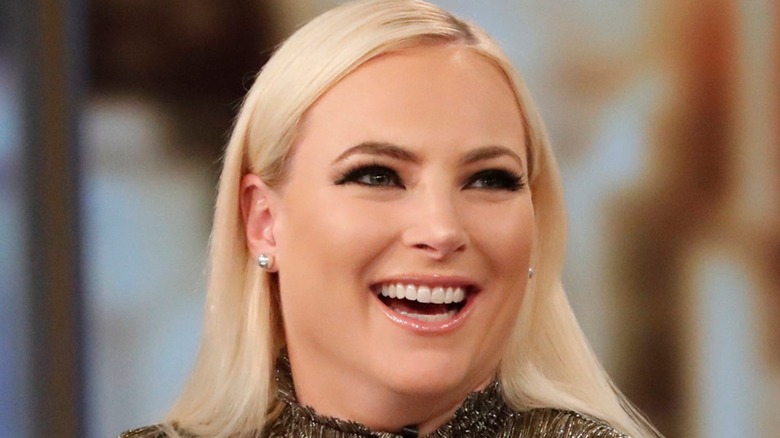 false/Shutterstock
Publishers have been gravitating toward audio since the podcast boom began, doing what they can to stay ahead of what their customers want. "Consumers are moving in direction, and we want to be ahead of those consumers," Ana Maria Allessi, vice president and publisher of HarperAudio, told The Chicago Tribute. "Three years ago, I couldn't have fathomed doing an audio original and getting away with it. Today, that's just storytelling. Readers accept that."
According to a 2019 Deloitte study, "audiobook download revenues grew by double-digits in almost every year since 2013" (via The Globe and Mail). Audiobooks and podcasts also got a big boost during the COVID-19 pandemic. According to a 2021 Rakuten Kobo research study, there was an over 50 percent increase in audiobook listeners because of the "convenience of the audiobook format." It's also a lot faster to download a new audiobook than go to the store or order a physical copy for delivery. 
However, since Meghan McCain's book, "Bad Republican," was released as an audiobook first, there's already been press coverage and the juiciest bits of gossip — like why she left "The View"— have already been spilled in exclusives months ago. Whatever bombshells readers may have been hungry for have already been exposed. So, like Steve Schmidt said: There's nothing new for readers to learn. There's no incentive to buy the physical book.