The Heartbreaking Death Of Country Music Star Mickey Gilley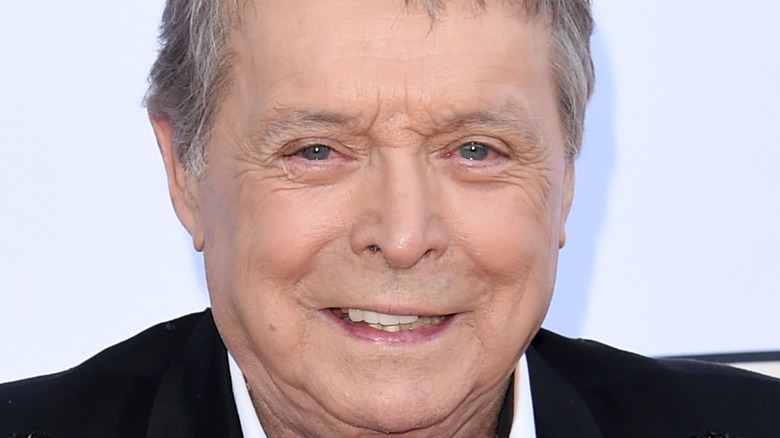 Jason Merritt/term/Getty Images
Country music star Mickey Gilley died on May 7, 2022. His publicist, Zach Farnum, explained in a statement that the musician "passed peacefully with his family and close friends by his side," per NPR.
Gilley's cause of death is currently unknown. A fall in 2009 had left the musician temporarily paralyzed, with the only lasting side effect being that he was never able to play the piano again, per The New York Times. According to Gilley's publicist, he had still been performing up until last month. "Gilley was 86," Farnum explained in his statement, "and had just come off of the road, his favorite place, having played ten shows in April" (via NPR).
A talented musician who Deadline explains mixed "Louisiana rhythm and blues" with "country-pop crossover melodies," Gilley topped music charts with original music and covers. His covers of "Stand by Me" and "Looking for Love," Billboard explains, stand out as prime examples of Gilley's ability to take songs from other genres and transform them into something that was all his own. 
Gilley went on to win six Academy of Country Music Awards, receiving the Academy of Country Music's Triple Crown Award, and was also inducted into the Texas Country Music Hall of Fame and even has a star on the Hollywood Walk of Fame, Deadline reports. According to The New York Times, Gilley is "survived by his wife, Cindy Loeb Gilley" along with his daughter, Kathy, and three sons — Michael, Gregory and Keith Ray. Gilley was also a grandfather and great-grandfather. 
Mickey Gilley's early life and music career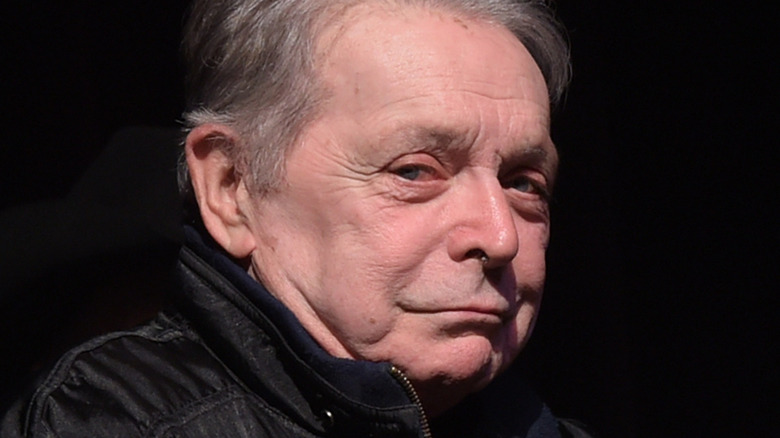 Rick Diamond/Getty Images
Born March 9, 1936 in Natchez, Mississippi, Mickey Gilley had a passion for music from a young age. According to The New York Times, Gilley and his cousins would sing gospel harmonies when they weren't "sneaking into local juke joints ... to hear blues and honky-tonk music." Gilley's cousins were none other than musicians Jerry Lee Lewis and Jimmy Swaggart, who Deadline explains had a great influence on Gilley's music.
While The New York Times reports Gilley's mother bought him a piano when he was just 10, it took him a few years to warm up to the instrument. "I started playing piano when I was about 13 years old," Gilley told Chris Morris at Variety in 2016. "I first started up on guitar. I found that the piano was a little more interesting to me ... And with my cousin Jerry Lee hitting with 'Whole Lotta Shakin" back in the '50s, I felt at that time like if he could do it, I could do it, too."
"Ooh Wee Baby" was Gilley's first single in 1957. However, it received little acclaim at the time, per The New York Times. It wouldn't be until 1959 that one of Gilley's songs would reach the music charts. That was with "Is It Wrong (For Loving You)," which featured fellow country superstar Kenny Rogers playing bass.
While "Is It Wrong (For Loving You)" charted, Gilley's major successes wouldn't come until much later in his life, after an article in Esquire launched him into Hollywood superstardom.
How Mickey Gilley and the John Travolta movie 'Urban Cowboy' changed country music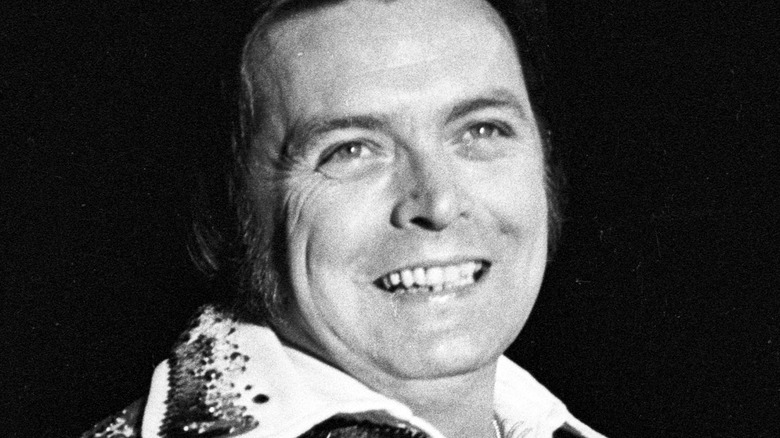 Michael Ochs Archives/Getty Images
Mickey Gilley's first number one, "Room Full of Roses," came in 1974, and launched a decade of topping (or at least being near the top) of the country music charts. Part of this success was due to what The New York Times calls "the urban cowboy boom."
The "urban cowboy boom" was a cultural response to the 1980 movie "Urban Cowboy," starring a young John Travolta and Debra Winger, which was set in the club Gilley owned with partner Sherwood Cryer. The club, Gilley's, had been the setting for a major story in Esquire, "The Ballad of the Urban Cowboy: America's Search for True Grit," which the movie "Urban Cowboy" was based on, NPR reports
The film is heralded as the "Saturday Night Fever" of country music, and brought country music and the culture around it into the mainstream. At the time, Gilley told The Las Vegas Sun that country music, and his bar, were a, "kind of a cultural phenomenon that got discovered. It was a big subculture that spread all across the nation."
Sadly, NPR reports Gilley's nightclub closed in 1989 and the building was destroyed by a fire a year later. However, the bar, and the man it was named after, continue to live on as pop culture legends without which the mechanical bull would've never become a honky-tonk bar staple.