Mama June Gives Her Two Cents About Alana Thompson's Love Life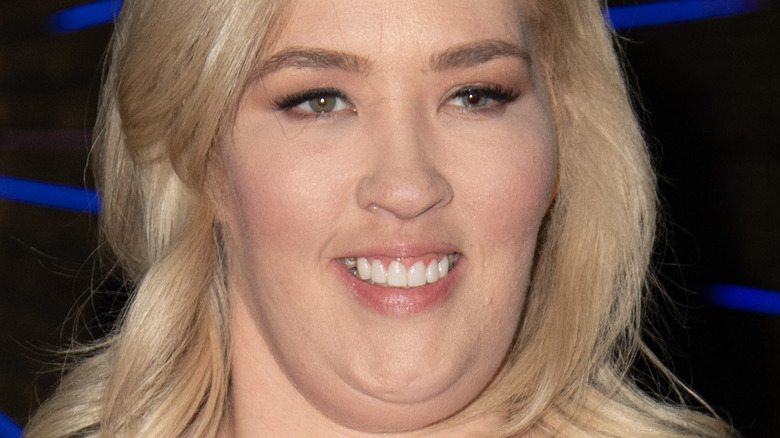 Earl Gibson Iii/Getty Images
When TLC's "Toddlers & Tiaras" was in its glitzy heyday, one of its breakout stars was Alana Thompson. Nicknamed "Honey Boo Boo" for a phrase she used to use on camera, the six-year-old turned her sass into gold through several spinoff series. But as so often happens with so-called reality shows, Thompson's true reality proved to be more tragic than entertaining. Her mother, "Mama June" Shannon, went through a series of unhealthy relationships, along with a drug addiction that led her to burn through most of her family's TV fortune. Only after being arrested on possession charges and sentenced to rehab and community service did she begin to turn her life around (per Page Six). 
In the meantime, Thompson's older sister Lauryn Efird (once known as "Pumpkin") took over Alana's care, and ever since then has been her legal guardian (via Page Six). In an exclusive interview with TooFab, Mama June hinted that viewers might be seeing a possible custody battle on the new season of "Mama June: Road to Redemption." She said, "It is an emotional thing ... coming in front of the cameras and talking about it is kind of raw. It's like ripping that Band-Aid off."'
The show, Mama June added, will introduce viewers not only to her own new boyfriend (a younger man named Justin), but also to Thompson's first experience with young love. Though not every mom of a teen is on board with letting their child date, Mama June is all for it.
Alana Thompson is growing up and in a stable relationship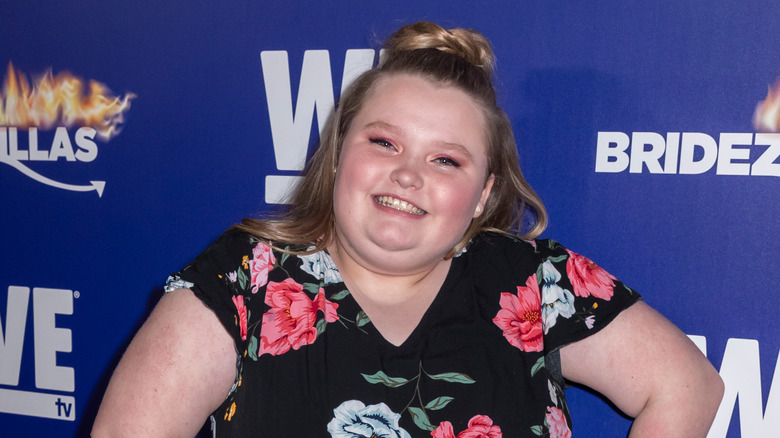 Sam Aronov/Shutterstock
No longer a wisecracking child beauty pageant star, Alana Thompson is trying to shed her "Honey Boo Boo" persona and show the world that she's more than the sum of her reality-show parts. In the summer of 2021, readers learned through Teen Vogue that Thompson has become a self-assured young woman who excels in school and hopes to study nursing in college.
Her maturity also includes having a boyfriend. According to the US Sun, Thompson has been dating Dralin Carswell, a college student, since 2021. At age 20, Carswell is a full four years older than Thompson, but that detail doesn't bother Mama June. "They've been together over a year," the matriarch told TooFab. "People need to realize that she's fixing to be 17 in August, and that Pumpkin [Alana's sister Lauryn] and [husband] Josh were the same age as they were."
Mama June added her opinion that the real issue people have with her daughter's relationship is that Carswell is Black. "She is getting a lot of hate because she's in an interracial relationship, he is older, but at the end of the day, Alana's not that 6- or 7-year-old child y'all fell in love with 11 years ago," June said. 
She went on to hint that fans who want to learn more about Thompson — and the rest of the family — should plan to watch the new season of "Mama June: Road to Redemption," which airs May 13 on WEtv.