How Alana Thompson Is Trying To Distance Herself From Her Honey Boo Boo Image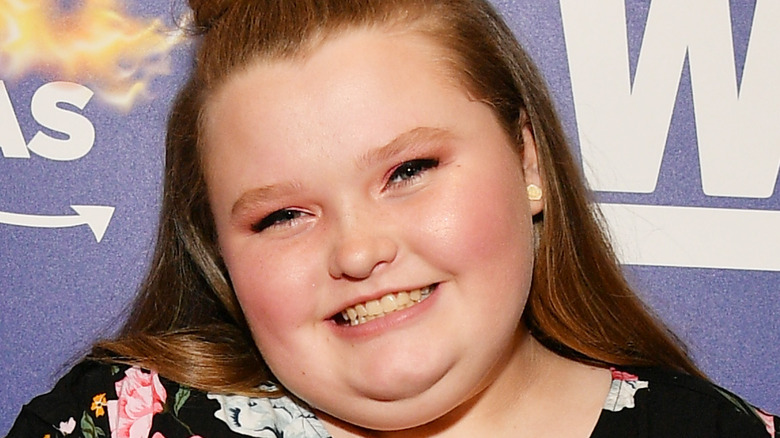 Dia Dipasupil/Getty Images
Alana Thompson was very young when she found fame — just 7, in fact, when the world met the rambunctious sugar-guzzler on hit TLC show "Toddlers & Tiaras." As Today notes, young Thompson proved so popular with viewers that she was gifted her own spinoff, "Here Comes Honey Boo Boo," so-called after her adorable nickname. The entire Thompson family was brought along for the ride, and, although fame and fortune beckoned, the glare of publicity hasn't always made things easy for them. 
Now 16, Thompson is still on TV, of course, appearing on her mother's show, "Mama June: Road to Redemption," which follows the titular star in her ongoing struggle with drug abuse. During an appearance on Inside Edition, Thompson confirmed that she and June are in a better place than they were and are focused on moving forward together while working on being the best versions of themselves they can possibly be. 
Now that the "Toddlers & Tiaras" star is all grown up, she'd rather be known for who she really is, too.
Alana Thompson is worlds away from her former Honey Boo Boo persona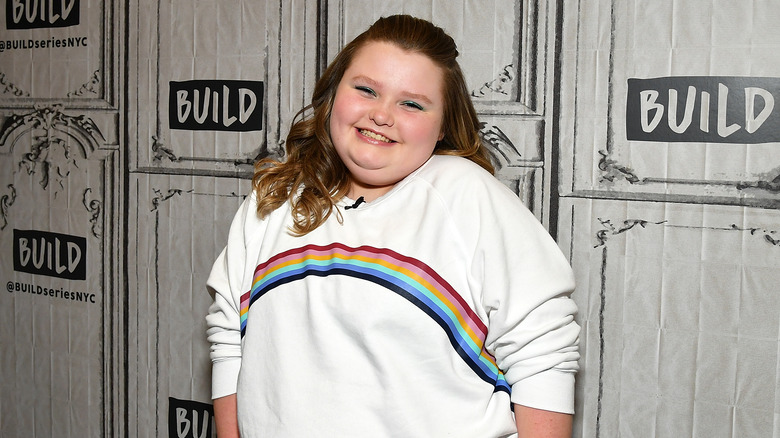 Slaven Vlasic/Getty Images
In a Teen Vogue profile, tellingly entitled "Her Name Is Not Honey Boo Boo," reality star Alana Thompson made it clear that she's left the precocious youngster we all came to know and love on "Toddlers & Tiaras" far behind. Case in point, the teenager argued, "My mama did not name me Honey Boo Boo. My name is Alana." 
Although fans who have watched Thompson grow up on television might feel like they know her, the reality star noted she's changed considerably since the early days. "They are completely two different people," she said, noting she prefers the older version of herself to the younger one and is fully focused on the future. "I want to be the best I can be, and I want to make my money, and I also want to make straight A's, so I just try my hardest." 
She has no interest in converting her reality TV fame into a proper Hollywood career, either, with the ambitious young lady planning to head to college, become a neonatal nurse, and eventually raise a family of her own. "I want to have a life, you know? I want to be able to support my kids when I do have kids," she said. 
Thompson acknowledged that being on a reality show is good — and certainly financially helpful — for the time being, but she's looking forward to her future as Alana, not Honey Boo Boo.