Nina Parker Shares Her Best Fashion Tips For Plus-Sized Women - Exclusive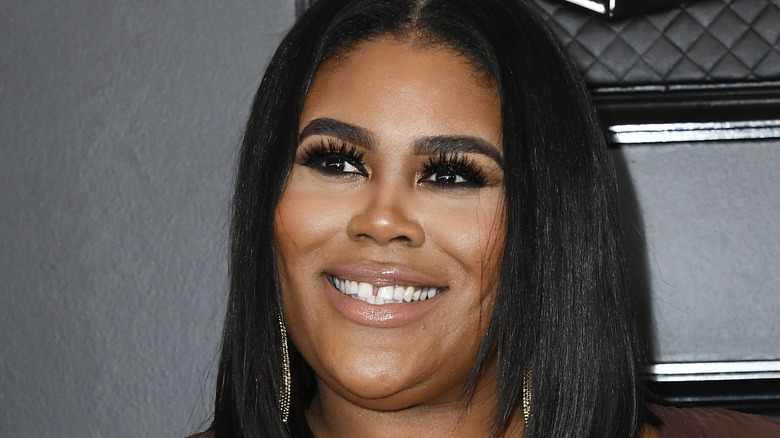 Frazer Harrison/Getty Images
The fashion world is not kind to plus-sized women. Trying to find flattering clothing that fits well can be frustrating — options are limited and often not terribly appealing. On top of that, there's the morale-sucking burden of living in a world of beauty standards that value thinness above all. Nina Parker, a fashion-loving runway watcher and co-host of the E! celebrity news and gossip show "Nightly Pop," knows this frustration firsthand. While she's known for her smart commentary on red-carpet looks, she's struggled to find stylish pieces she herself can wear. 
Finding good-looking outfits is especially critical for Parker, since "Nightly Pop" airs four nights a week. "Our show shoots daily. Me and my stylists were literally scrounging the wardrobe to find options that I could wear every single day," Parker said in an exclusive interview with The List. "If I had a good outfit for Monday, I was happy. Then, I'm like, 'Okay, now I'm all stressed out again because I got to get dressed for Tuesday.'"
Instead of just complaining about her dilemma, she decided to do something about it — and launched a plus-sized collection for Macy's. Through her personal experience and experiments, she's found several fashion strategies that work for plus-sized women—in this exclusive interview, she shares her favorites.
Nina Parker created her own fashions out of desperation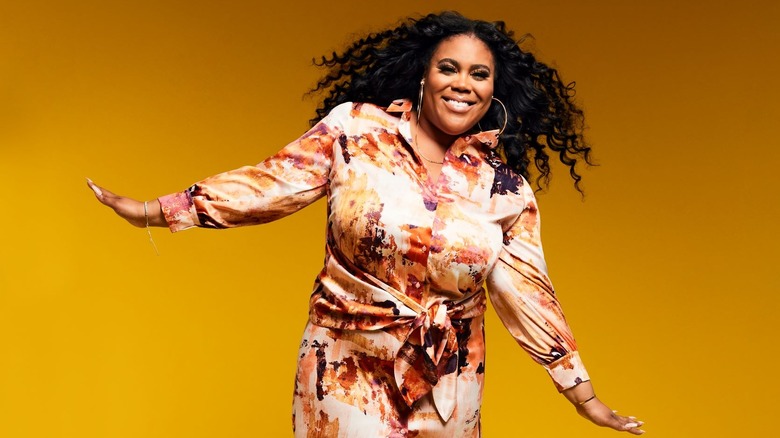 Jack Waterlot
Nina Parker didn't have any intention of becoming a clothing designer — but necessity forced her to. The need to get dressed up every night for "Nightly Pop" and the difficulty of finding cute pieces that fit forced her to improvise. "I had such a lack of options," she said. "That's really where my look came from because we started sewing things together and creating looks because we didn't have another option."
And to her surprise, she discovered she enjoyed the challenge — and she wanted other plus-sized women to be able to enjoy flattering looks too. "I have the luxury of having a stylist and having a network help me, and I still was struggling," she said. "I didn't want that for other women, the everyday woman, trying to find something to go to work. I wanted to be able to help her style herself and feel good about it."
Here is her favorite advice for plus-sized women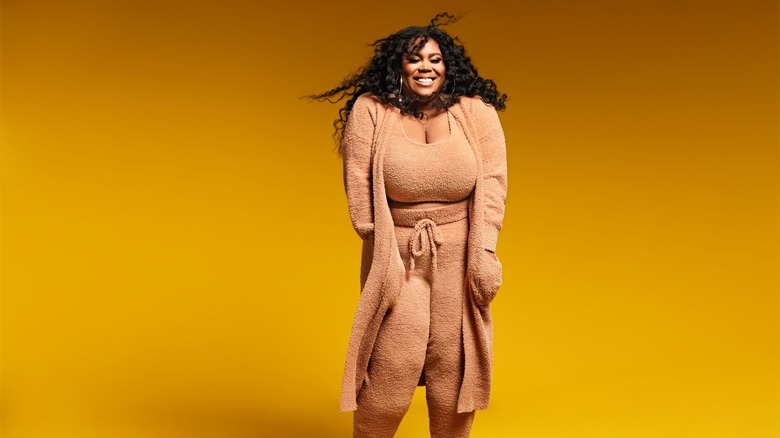 Jack Waterlot
Because attractive, good-quality clothing for plus-sized women can be hard to come by, Nina Parker recommends focusing on versatile pieces that can be worn multiple ways. And she follows this advice herself in her own designs. "One of the things I try to do with my line is make things that you can wear a couple of different ways," she explained. "You can create a couple of different looks. If there's a duster, I'm going to make sure that it's something you can button down so that you can wear it as a dress. You can open it up and wear it with a tank and jeans."
Seeking out multipurpose pieces will not only give you more options, Parker said, but save you money. "Try to buy things that you can either layer or style in several different ways that give you really the bang for your buck," she said, "because plus-sized clothes are sometimes a little bit more expensive, unfortunately. You may be spending more money for the quality, so you want to be able to stretch that dollar out."
"Nightly Pop" airs Mondays-Thursdays at 11:30pm on E!.