Here's How Queen Elizabeth's Health Problems Are Reportedly Affecting Her Royal Duties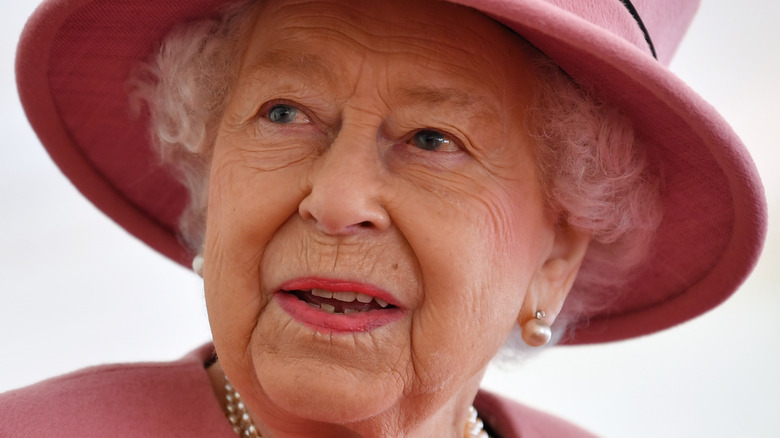 Wpa Pool/Getty Images
As Queen Elizabeth II and all of the United Kingdom get ready for her Platinum Jubilee in June 2022, celebrating 70 years on the British throne, her health issues still seem to be getting in the way of her performing her royal duties the way she once did pre-pandemic. 
Just as the world was beginning a new normal thanks to vaccines in 2021 that allowed more public and social activity, the queen had to start bowing out of things. Royal watchers first started noticing something might be wrong with the queen's health when she was spotted with a walking stick on two occasions in fall 2021. 
She was also hospitalized for one night due to tests and was forced to cancel two international trips, one to Ireland and another to Glasgow, Scotland, for the COP26 climate summit, according to CBS News. 
The queen was also advised to stop drinking her favorite cocktail, a martini, on a daily basis. By the end of October 2021, there were reports that she was told to rest for two weeks, and, in February 2022, a bout with COVID-19 laid her up, as well.
On May 10, 2022, at the opening of the British parliament, the queen was conspicuously absent — and Buckingham Palace freely admits the reason.
Queen Elizabeth still has trouble getting around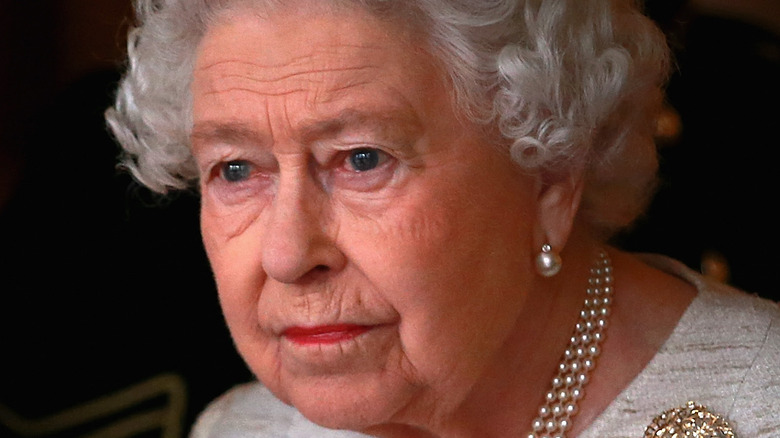 Chris Jackson/Getty Images
The appearance of a walking stick, the first indication that there might be problems with 96-year-old Queen Elizabeth's health, was very telling. And Buckingham Palace confirmed the queen's ongoing mobility issues in a statement explaining that she wouldn't be attending the opening of the British parliament.
"​​The Queen continues to experience episodic mobility problems, and in consultation with her doctors has reluctantly decided that she will not attend the State Opening of Parliament tomorrow," a statement from the palace read on May 9, 2022 (via People).
Indeed, during a meeting with ambassadors in February 2022, she made reference to her mobility problems but tried to do it in a joking manner. "Well, as you can see, I can't move," she said, according to Reuters.
However, royal expert Robert Lacey told People that, just because the queen is having trouble getting around, it doesn't mean she's not at the helm. 
"The sense I get from everyone I speak to is that the Queen remains totally in control of her faculties and of everything at the palace," he said. "The problem is physical mobility — and that is not a constitutional or regency issue. She is in charge."
Lacey added that sending Prince Charles, Camilla Parker Bowles, and Prince William to the event in her place was to remind the public about the line of succession.