Is The Young And The Restless Changing Sharon's Storyline After Rey's Death?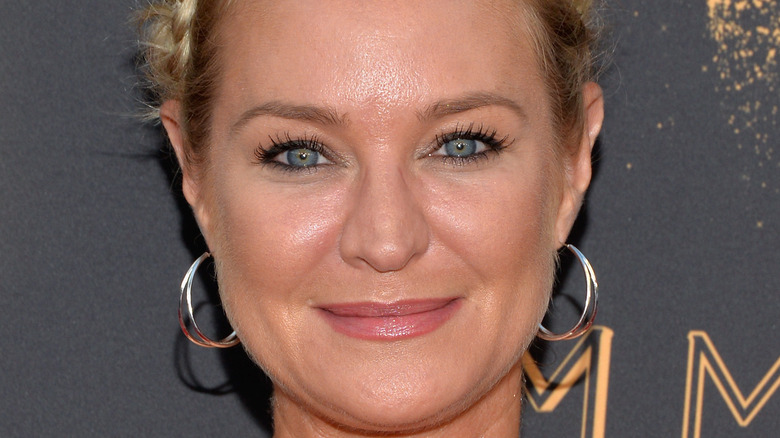 Michael Tullberg/Getty Images
The life of Sharon Collins Rosales (Sharon Case) was just upended on "The Young and the Restless." After a rocky first year of marriage to Rey Rosales (Jordi Vilasuso) — which included him being poisoned by Chelsea Lawson (Melissa Claire Egan) and continuing to be jealous of Sharon's friendship with Adam Newman (Mark Grossman) — they finally settled into a happy groove. 
However, a happy groove for any soap character or couple can be the kiss of death on daytime — typically meaning the death of a front-burner storyline. In the case of Sharon and Rey, it meant the death of Rey as the show fired actor Jordi Vilasuso (via Soap Opera Digest) and decided that Rey would be killed.
As of this writing, it's only been a few weeks since Sharon learned that her husband was killed in a car crash after he stopped back home for hockey tickets so he could take Connor Newman (Judah Mackey) to a game (via Soaps In Depth). 
While her heart is broken in a million pieces, the story could take Sharon — a beloved character who was been played by Sharon Case since 1994 (via IMDb) — in a whole new direction.
Where will Sharon end up now?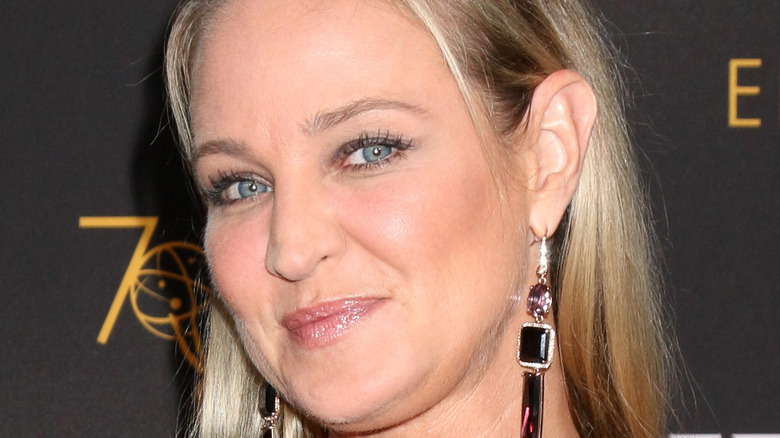 Kathy Hutchins/Shutterstock
When Sharon Collins Rosales learned that Rey Rosales died on "The Young and the Restless," she chose not to let her family hurt any more than they had to. Therefore, she insisted that her daughter, Mariah Copeland (Camryn Grimes), go ahead with her wedding to Tessa Porter (Cait Fairbanks), with the big day set for May 13, 2022, as of this writing.
Once the distraction from helping plan that wedding is over, there will be a whole new world for Sharon to deal with, and actress Sharon Case is ready to take it on. "I think it's going to be a turning point in her life," Case told Michael Fairman TV. "I hope that turning point could be a lot of different things, but I would love to see her make a change in her life."
Of course, change doesn't always mean something positive because everyone deals with grief differently, which offers up a lot of potential for storylines. With Sharon's history of mental illness (via Soaps In Depth), anything can happen.
"She could be in the grieving process for a while, and maybe she tries to pull herself out of it ... maybe she ends up going off of her meds or becoming a drug addict, or whatever," Case said (via Michael Fairman TV).
"When people go through this kind of loss and grief, you don't know how long it will take or what is going to be next for them ... or if they'll spiral downward for a little while longer."
What about her ex-husband, Nick?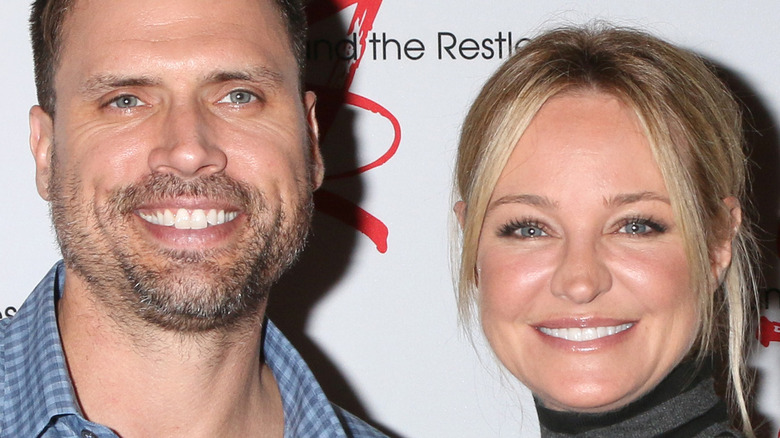 Kathy Hutchins/Shutterstock
Longtime fans of "The Young and the Restless" know that, somehow, Nick Newman (Joshua Morrow) will always be there for Sharon. The two were married for many years and raised children together, and Nick was the one who told Sharon that Rey had been killed in a horrible accident (via Soaps.com). 
While actress Sharon Case is not sure that her character will end up with Nick this time around, she does treasure the relationship she has with actor Joshua Morrow and feels it helps illustrate Nick and Sharon's deep connection. 
"I think because Joshua and I have worked together for that many years, and we've been through all of these rough times: hard storylines, people leaving the show, and really tough scenes that we've gotten each other through," Case told Michael Fairman TV. "We've gone through whatever is happening in our personal lives all of these years, too."
While Sharon is dealing with the death of a husband she loved — and has had quite a few men in her life, besides Nick, over the years — Case still thinks the Sharon-Nick romance is in a class by itself. 
"They're all interesting, and I love them all, but what is different, or what I feel is different about Nick and Sharon is that they are this real couple," she said (via Michael Fairman TV). "It's not just like this long-term love story that is on and off. Neither of them is pulling tricks on the other one. They're not villains. They're just trying to get through their lives."