Here's What Ashton Arbab Has Been Doing Since General Hospital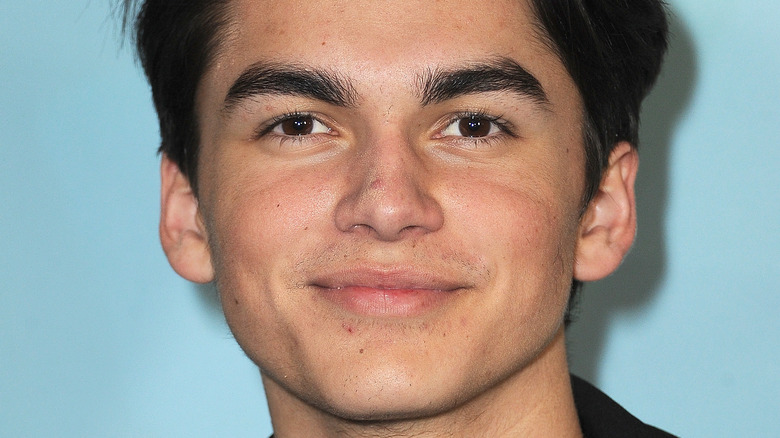 Albert L. Ortega/Getty Images
Ashton Arbab first appeared as Turkish teenager Dev Cercei on "General Hospital" in 2019. Dev was a street kid who got caught trying to pickpocket mob boss Sonny Corinthos (Maurice Benard) while he was in Turkey looking for his son Dante Falconeri (Dominic Zamprogna). Feeling indebted to Dev after he helped rescue Dante, Sonny brought him back home to Port Charles under a fake name to give him a better life. The two pretended he was the son of Sonny's cousin Brando Corbin (Johnny Wactor), who was presumed dead at the time (via Soaps in Depth).
Dev quickly became a key member of the teen crew in Port Charles, alongside Josslyn Jacks (Eden McCoy), Cameron Webber (William Lipton), and Trina Robinson (Sydney Mikayla). When Brando reappeared alive and well he agreed to keep up the lie that Dev was his son so that Dev could stay in the United States. In November 2020, gangster Cyrus Renault (Jeff Kober) planted a bomb at the Floating Rib and Dev was tragically killed in the blast (via Soaps). While Dev's arc on "General Hospital" might have ended, his career has just begun — after all, plenty of celebrities have appeared on "General Hospital."
Ashton Arbab joins the cast of AMC's Fear the Walking Dead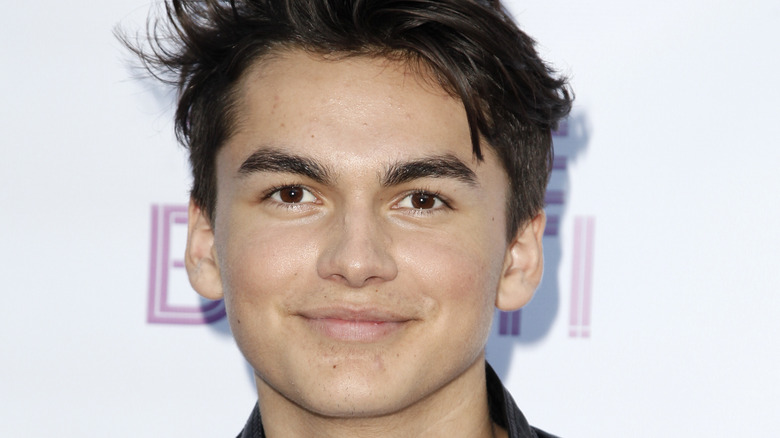 Tibrina Hobson/Getty Images
Since leaving "General Hospital," Arbab has been getting his feet wet in another television role, leaving behind teen drama in favor of zombies. In April 2022 he appeared in an episode of the seventh season of popular show "Fear the Walking Dead." Arbab played a character named Ali, a young ranger-in-training who is recruited by deputy leader of the safe-zone Howard (Omid Abtahi) to help determine why Charlie (Alexa Nisenson), a member of a rival group of survivors, has returned to the Tower (via Soap Opera Network).
Arbab took to Instagram following the episode's airing to celebrate his time on the show, telling the network, cast, and crew: "Thank you for allowing me to play this exciting role and being able to be a part of your outstanding universe."
Though he only appeared in one episode, an acting credit like "Fear the Walking Dead" is sure to open many doors for Ashton Arbab.
Ashton Arbab lands a lead role in new family-friendly movie
Nineteen-year-old Ashton Arbab has been cast in his first lead role in a movie called "Powder Pup" that is currently in production. Arbab will play a surfing teen named Shaun Kendrick who is distraught after his family relocates to the snowy mountains of Montana. Once there, he comes across a talented snowboarding dog, which encourages him to try his hand at a new sport. With the help of his new four-legged friend, Shaun sets out to compete in a snowboarding championship called Powder Fest (via IMBb).
The movie stars instagram-famous bulldog Walter in his first movie role. Walter has been a skilled canine skateboarder for years, but was recently trained to snowboard for his time on "Powder Pup." Arbab commented on a photo of the pup on set, saying "My partner in crime on a beautiful endeavor. Miss [you]."
Much of "Powder Pup" was filmed at Showdown Mountain in Montana and is set to be released in October 2023 (via KRTV).