Fenton Bailey And Randy Barbato On How RuPaul's DragCon Is Different This Year - Exclusive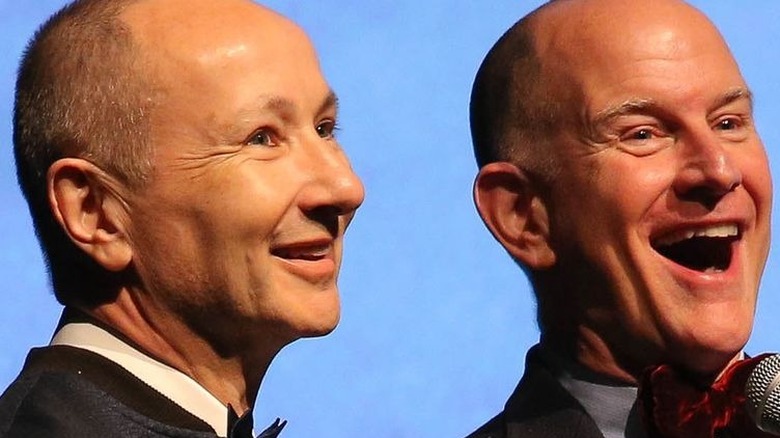 World of Wonder
Generally speaking, reality television has experienced several rebirths over the years. Yet none have invoked the phoenix quite like "RuPaul's Drag Race," which opened the doors for drag queens — who are largely queer entertainers — in big ways. The show has allowed them to shine on TV, express themselves to the world, show children and adults alike that queerness is magical, and break down barriers in the entertainment, beauty, and fashion industries.
"Drag Race" is naturally hosted by RuPaul Charles, but the show is also brought to viewers around the globe by Randy Barbato and Fenton Bailey, who have executive produced the series for all 14 seasons it's been on the air. Once the show garnered increasing notoriety and a larger fan base, the show expanded into RuPaul's DragCon — a convention in Los Angeles, California, where fans can meet their favorite contestants, see them perform live, view panels where stars discuss various topics, and more. It's an affair built for the whole family, and it's undoubtedly evolved over the years.
DragCon is back in person soon — it will grace L.A. from May 13 to 15 — after some time away throughout the peaks of the COVID-19 pandemic, and it's bigger than it's ever been. This is simply a consequence of the franchise expanding quickly, reaching more countries than ever. DragCon 2022 will feature queens not only from the U.S. but also from Canada, the U.K., Spain, and more (via Archyde). We suspect we might see some rich looks from these "Drag Race" contestants, and we can't wait.
In an exclusive interview with The List, Barbato and Bailey touched on not only how the large group of queens at DragCon will be different than ever before but also all the other ways this year's convention will be bolder and more unique.
Fans can expect lots of queens and even more fun at this year's event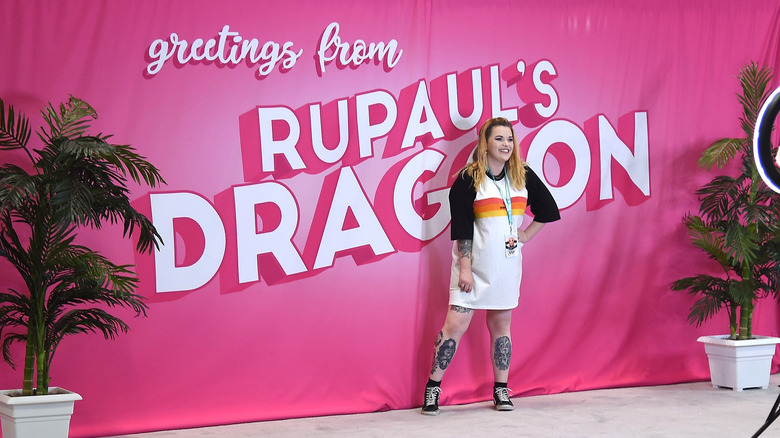 Gary Gershoff/Getty Images
"RuPaul's Drag Race" is produced by Randy Barbato and Fenton Bailey's production company World of Wonder, which also produces "Million Dollar Beach House." Now, the two business partners are bringing drag lovers back together in Los Angeles for RuPaul's DragCon, which will certainly be bigger than years prior.
In fact, Bailey told The List it will be "bigger, better, more gag-worthy than ever before. People are ready for it," and then added, "It's going to be really popular and busy, but the thing is, we have more queens coming from more parts of the world than we've ever had." That's right: If you've seen "Drag Race Holland," for example, you're in luck, because Season 1 winner Envy Peru is attending, among others. 
"I'm very excited that a lot of the queens are coming from those franchises," Bailey added. "They're going to meet other queens, and also they're going to meet their fans." At the same time, fans can expect lots of love for a few seasons in particular that were interrupted by the pandemic.
"Season 13 and Season 12, because they never had an actual physical reunion, they'll be brought together and those will all be hosted by Ts Madison," Barbato shared. "They'll be these cool reunion panels ... really dynamic and fun."
Finally, we can't forget the pink carpet walk, which will feature countless stars this time around. "All the queens come in who are in attendance," Bailey explained. "I'm really excited for that this year, because I think it will become such an epic runway fashion show gag-worthy event."
RuPaul's DragCon will be held in Los Angeles from May 13 to 15. Meanwhile, "RuPaul's Drag Race All Stars" Season 7 premieres on Paramount+ on May 20.