The Real Reason Todrick Hall Is In Hot Water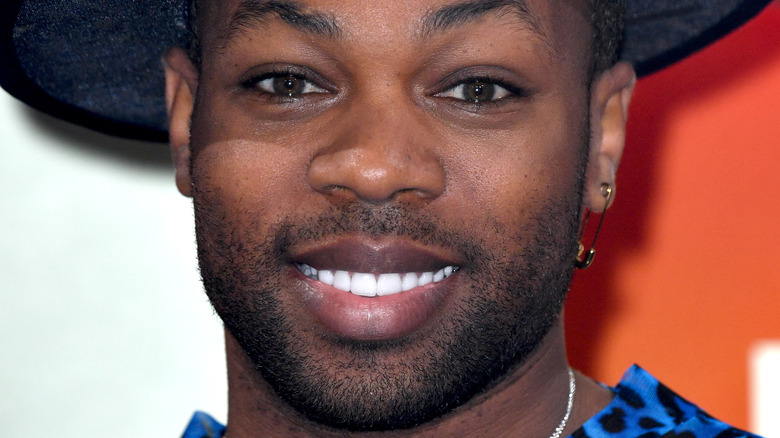 Gareth Cattermole/Getty Images
Todrick Hall was introduced to the public in 2010 when he made waves as a finalist on "American Idol." The singer and dancer also garnered fans by publishing videos on YouTube. Hall increased his fame by sharing videos of himself performing songs and doing skits for his viewers' entertainment. In 2015, Hall landed his own reality TV series that ran for eight episodes. The following year, Hall also earned a spot as the choreographer for "RuPaul's Drag Race, per Gold Derby. 
Hall's star continued to rise when he co-produced Taylor Swift's song "you Need To Calm Down." Hall later grew his resume when he appeared as a judge on "The Greatest Dancer" Season 2 in 2020, per The Sun. In 2021, Hall appeared on reality TV again when he wore the costume of The Bull on Season 6 of "The Masked Singer," and finished in second place behind singer Jewel.
In early 2022, Hall signed on for Season 3 of "Celebrity Big Brother," the fans of which called him a sore loser after he finished in second place. Since then, Hall has been taking a lot of heat for his "Celebrity Big Brother" appearance.
Todrick Hall made waves on Celebrity Big Brother
Tommaso Boddi/Getty Images
During his time on "Celebrity Big Brother," Todrick Hall told the cameras that he was a super fan of the CBS reality TV show and spoke about strategically playing the game. However, Hall's co-stars didn't like what they saw from the singer and dancer following their exits from the "Big Brother" house. They watched the latest episodes and spied on Hall and the remaining houseguests' conversations via the live feeds (via Us Weekly). During his time in the house, Hall got into with his co-star Shanna Moakler, whom he plotted to have backdoored in the game. He also got into an altercation with former boy bander Chris Kirkpatrick after bringing his family into an argument they were having.
Although Hall made the final two during the show, it was clear that his former houseguests were unhappy with the way he played the game and how he spoke about them behind their backs. After the live "Celebrity Big Brother" finale, Hall refused to do any press regarding his time in the house. He later released a statement via social media. "I am a human being, a real one ... I'm not always nice, not always kind nor have I ever claimed to be. I'm very flawed, I'm a work in progress, but that's the beauty of being human," he wrote on Instagram.
However, Hall's "Big Brother" experience isn't the only reason the singer's been in hot water as of late.
Hall was accused of not paying his rent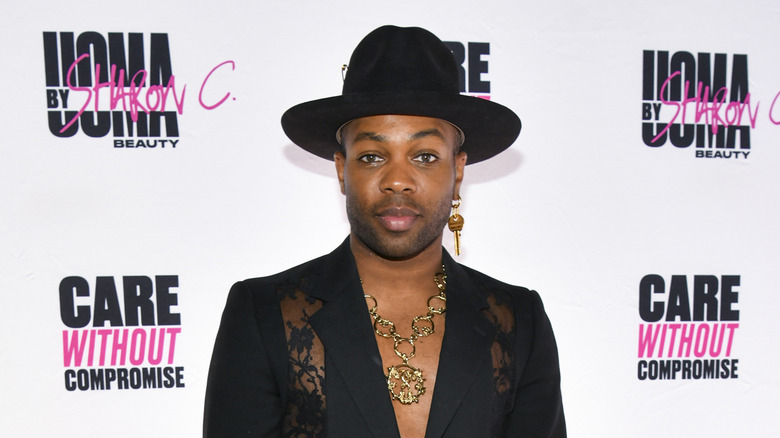 Rodin Eckenroth/Getty Images
Todrick Hall is being accused of not paying his rent. The former "Masked Singer" runner-up allegedly owes about $60,000 in back rent on a house in Los Angeles (via EW). The owners of the home, Avi and Orna Lavian, filed court documents in March 2022 claiming that Hall owes them tens of thousands of dollars for two months worth of rent that he failed to pay to them during February and March 2022, around the same time that he was appearing on Season 3 of "Celebrity Big Brother."
The homeowners alleged that they gave Hall a three-day notice to either pay what he owed or leave the home. They are also requesting that in addition to the back rent, Hall also pay for all the legal fees related to their lawsuit and that he terminate his lease with them.
One month after the lawsuit against him was filed, Hall took to Instagram to share a message to all of his haters amid the negative press. "Do you want to know what my least favorite part of 'fame' is? Having a bunch of hypocritical strangers on the internet trying to convince you to AGREE with them about who THEY think you are, and being mad that you won't. I am a human being, I make mistakes and I learn from them. I will not, however, admit guilt for things I didn't say and things that aren't true," he wrote.