The Porter's Mouna Traoré And Loren Lott Discuss The Series' Period Fashion - Exclusive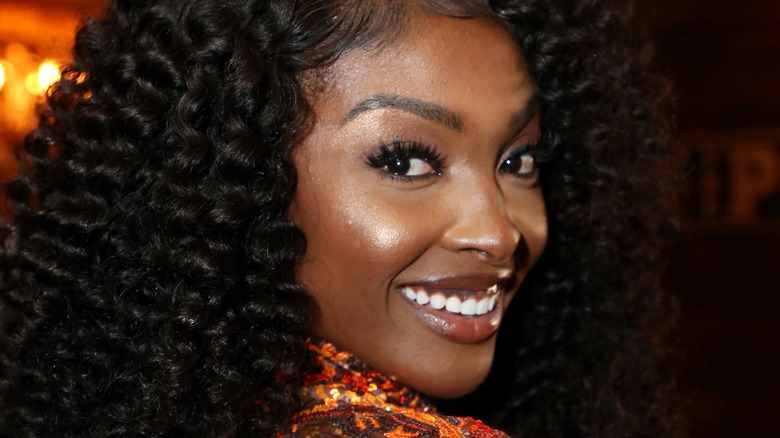 Phillip Faraone/Getty Images
BET+ is amplifying not only contemporary Black voices but also those of the past, and it's proving to be both a grand and an entertaining time. The latest series to hit the streaming service is "The Porter," a 1920s-set drama that aired in Canada in February (via The Hollywood Reporter). Now, BET+ is offering American viewers the opportunity to witness a story about civil rights, fighting colorism, making change within one's community, and more, all while exposing viewers to a period of North American history that's often forgotten.
Along with its beautiful messages comes "The Porter's" stunning and era-appropriate costuming. After all, who doesn't love period clothing? Isn't that the reason we all watch Netflix's "The Crown" or "Downton Abbey"? In this case, though, viewers get immersed into a fleshed-out world with powerful motivations, and the costumes take up a supporting role in this.
Luckily for us at The List, we were able to sit down and talk to two of "The Porter's" leading actresses  — Loren Lott and Mouna Traoré — upon the series' landing on BET+. In an exclusive interview with The List, Lott and Traoré talked all things cultural importance, as well as what fans can expect from the series both in its early stages and as it progresses. Naturally, we dove into the series' period fashion, too, with the actresses not fully agreeing whether they loved it or not.
Loren Lott and Mouna Traoré are torn on The Porter's fashion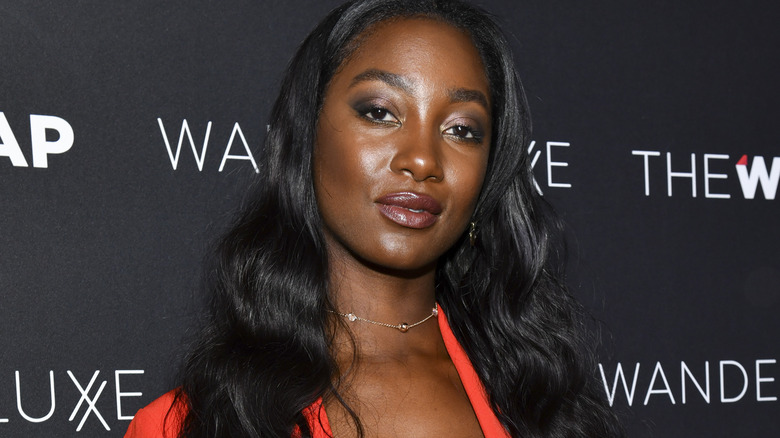 Rodin Eckenroth/Getty Images
Fashion is great in period pieces, as it can help create a unique experience, but it's also critical for any TV series or film no matter the time period. After all, how a character is presented through their wardrobe immediately forms viewers' opinion of them, shaping the character in an instant. It can also help actors bring their characters to life. Such is undoubtedly the case for Loren Lott and Mouna Traoré in "The Porter."
In fact, when asked about the series' fashion, Lott told us, "I wanted to take so many things from set. My wardrobe was phenomenal," before adding, "I would come to set and look at my outfits and be like, 'Oh.'" She went on to explain that she liked the small hats she would wear as Lucy, as she thought it "was so cute" with her "little curly bob." 
However, with stunning looks comes struggle. "These were authentic costumes," Lott continued. "I was scratched a lot with sequins and all of this stuff, but was it worth it? Absolutely."
Traoré didn't have the same luck. "My character was giving ... They were very much matronly," she told us, with Lott adding, "It was giving church." This ultimately meant Traoré didn't fall in love with her wardrobe. "That was the hardest part. I didn't want to take my wardrobe home," she explained. "It was beautiful, and it worked for the character wonderfully." But Traoré herself wouldn't wear those garments.
Lott, on the other hand, adored her costumes. "I loved the glamor, the head pieces, all of that. The '20s were a very fun time to portray for all of my showgirl things," she concluded. 
"The Porter" is now streaming on BET+.