Why Piers Morgan Calls Meghan And Harry The 'Royal Kardashians'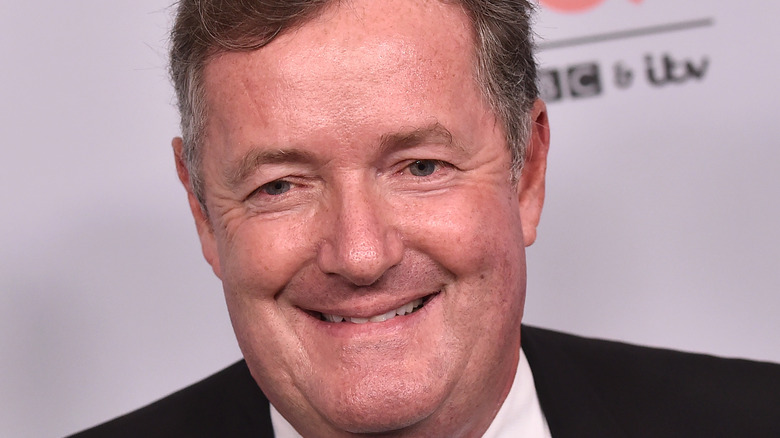 DFree/Shutterstock
It's no secret that Piers Morgan doesn't like Prince Harry and Meghan Markle. In fact, ever since the Duke and Duchess of Sussex got married, the former "Good Morning Britain" host been vocal about his disdain for the couple. 
He got into hot water when he revealed that he didn't believe anything Meghan said during her and Harry's interview with Oprah Winfrey. Morgan's comments ultimately led to him losing his job on the show. 
However, that experience did nothing to deter Morgan from continuing to lash out. During an interview on "60 Minutes Australia," he shared (via Page Six) that he believes Meghan "downright lies," adding, "I don't believe a word she says."
He has even given her an unflattering nickname, "Princess Pinocchio," and landed a new gig writing a column for The Sun, where his target is often — you guessed it — Meghan and Harry.
"The column is called Uncensored because it does what it says on the tin," Morgan said during an interview with The Sun. "Effectively I was censored at my previous job and told to apologize to Meghan Markle for an honestly held opinion, which obviously I wasn't going to do."
He added: "Pushy little Princess Pinocchio tried her utmost to cancel me, and she will be in for a very unpleasant surprise when I emerge, like Lazarus, from my den."
Now, Morgan has taken his criticism a step further, comparing the royal family to the Kardashian clan.
Piers Morgan compares Prince Harry and Meghan Markle to the Kardashians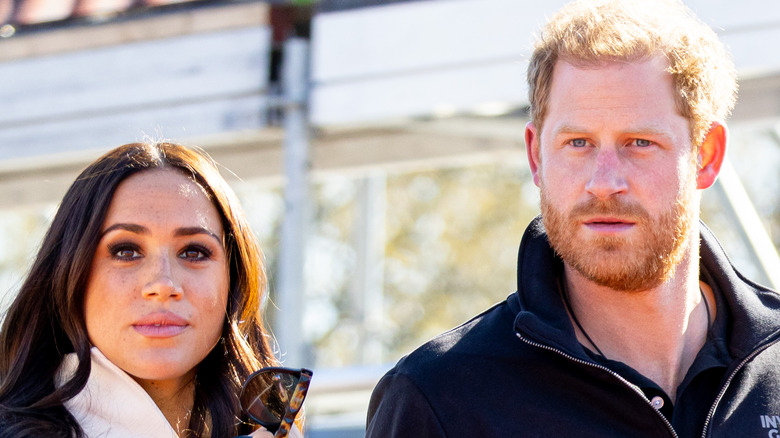 Patrick Van Katwijk/Getty Images
Piers Morgan has once again taken issue with Prince Harry and Meghan Markle. In a column for the New York Post, Morgan used Harry's commercial in New Zealand to promote his nonprofit eco-travel organization, Travalyst, as a way to compare the couple to a reality TV family.
"Harry and Meghan have become the royal Kardashians, only a slightly trashier version if that was even possible: a pair of shameless chancers whose only thought each day is how to fleece and exploit their royal titles ever more cynically, while simultaneously trashing the royal family and monarchy to which they owe their status — and playing the downtrodden, oppressed victims from their $11 million California mansion," Morgan wrote. 
He then went on to mock the couple for the cancellation of Meghan's Netflix show, "Pearl," as well as Queen Elizabeth's decision to exclude Harry and Meghan from the royal balcony during her upcoming Platinum Jubilee.
"When even Her Majesty apparently feels her reputation would be tarnished just by being seen with them in public, it's over," Morgan explained. "On balance, she'd probably rather have the Kardashians up there waving with her. At least they understand the meaning of family loyalty."