Donald Trump's Political Future Faces Some More Unexpected Roadblocks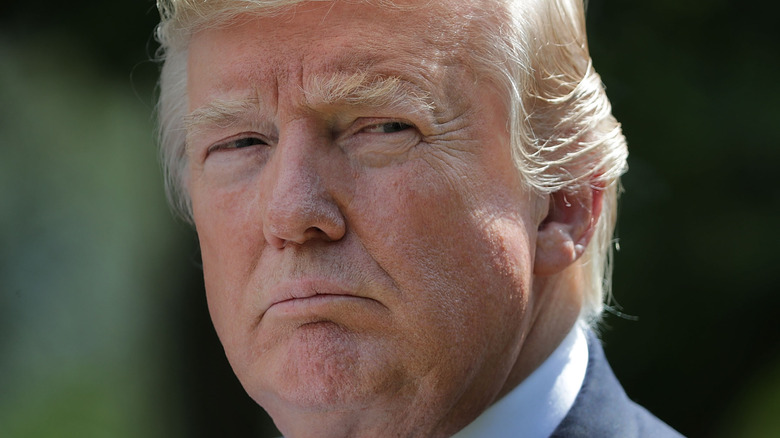 Chip Somodevilla/Getty Images
Although we still don't know for sure yet, there may be a potential 2024 Donald Trump campaign in the works, with the former president hedging his bets further with each month that passes. 
The GOP is behind him for the most part, too, with even Mitt Romney recently acknowledging to Politico, "It's hard to imagine anything that would derail his support. So if he wants to become the nominee in '24, I think he's very likely to achieve that."
It's worth noting that Romney voted to impeach Trump twice during his White House tenure. He also chose not to vote for him in 2020. 
As Politico notes, both Trump and President Joe Biden have hinted that they will run in 2024 if the other man does, too, but neither wants to pull the trigger just yet. However, although the former "Apprentice" host still has a considerable hold over the Republican party, his nomination isn't guaranteed. 
Trump is quietly making millions, regardless, so it's entirely possible he won't want the hassle of running again. Per CNN, the primaries will make it clear exactly where he stands in real-time, since, lately, he has been loudly throwing his support behind candidates on a state-by-state basis. 
But Trump's latest endorsement may hurt his chances of regaining the presidency.
Donald Trump's candidate just lost the race in Nebraska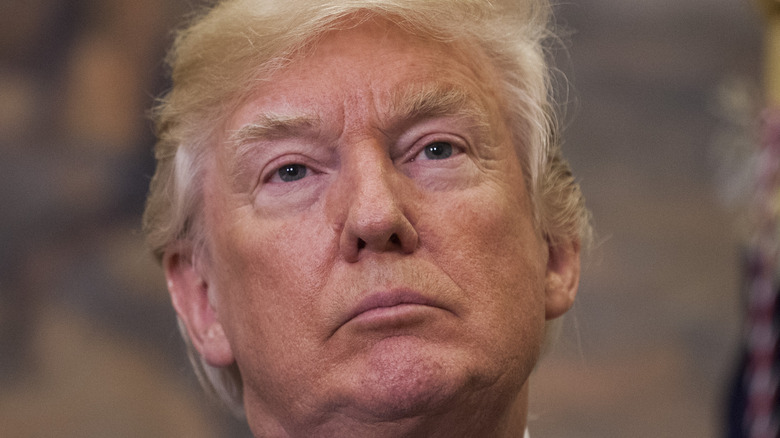 Pool/Getty Images
Donald Trump's seal of approval was seemingly worth its weight in gold, especially when his endorsement got J.D. Vance through in Ohio just last week. 
However, his political acumen has come into question following the loss of his latest endorsed candidate, Charles Herbster, in Nebraska. As Politico reports, making matters worse, Herbster — a Trump loyalist who's donated a considerable amount to him over the years — wasn't even running against a popular incumbent. 
The governor's seat was wide open, and the way should've been clear for him to take it. Trump himself visited Nebraska to personally give Herbster his seal of approval, even despite damning accusations of sexual assault that were swirling around the candidate at the time (to be fair, that didn't stop Trump from getting elected). 
Herbster lost to another Republican, Jim Pillen, who crucially isn't a Trump loyalist and had the support of term-limited governor Pete Ricketts. Notably, Ricketts is no fan of Trump, either.
The former president bragged only recently about his track record after his endorsed candidates emerged victorious in Ohio and Indiana, telling Fox News confidently, "I won every race." Per NBC News, Trump's guy also won in West Virginia, so he still has reason to celebrate, at least for now. 
Even Trump's advisors reckon he won't be as lucky as the primaries continue, however, particularly as they get more competitive in areas that aren't Republican strongholds.