Chrishell Stause Provides More Context About Her Relationship With G Flip In Honest New Video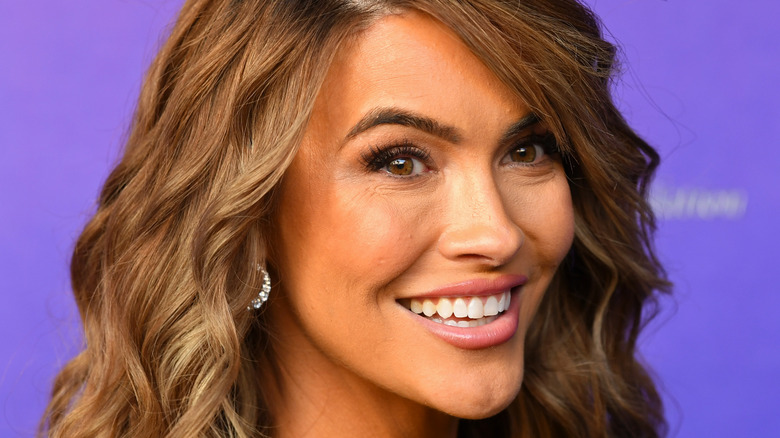 Jc Olivera/Getty Images
"Selling Sunset" fans were taken off guard when Chrishell Stause confirmed her relationship with non-binary musician G Flip on the season 5 reunion. After all, didn't she just end things with Jason Oppenheim? And until this point, the reality star's public relationships had only been with men.
Stause admits there wasn't much context to the announcement that she was dating the person she calls G in a new video posted to Instagram. Telling her fans that she'd rather have them hear about her life straight from the source, the realtor admits that some fans may be "confused" or "worried" given the seemingly-dramatic shift in her life choices. 
First, the "Dancing With the Stars" alum explains that when the cast was filming the reunion, it had to be cut down to fit into an hour-long show, so a lot of context was missing when it came to how she formed a connection with G.
The star goes on to share that she wishes Oppenheim's vision for the future aligned with hers, but that didn't happen and "that's okay." Still, Stause stresses the "Selling Sunset" co-stars and former lovers want nothing but the best for one another.
Then, Stause shares with fans why dating G Flip is best for her.
Chrishell Stause doesn't know what her future will look like
In the Instagram video that sees Chrishell Stause attempting to shed some light on her relationship with G Flip, the Netflix star admits that people may have been surprised that she is dating someone who isn't in the same place in their lives when it comes to having a family. For those who don't know, the Australian singer is 27 years old. But as Stause, who is 40, notes in her post, just because the two celebrities are in different stages of life, "That doesn't diminish the deep connection that we have made."
Stause insists that no matter what happens, she will always credit G with opening her eyes to the many options out there for her when it comes to having a relationship and a family. But on to the big question on everyone's minds: How did this romance happen in the first place?
"It is about the person," the real estate maven says in the now-viral clip, adding, "It is about their heart." She goes on to insist, "I don't really care what the physical form is." Ultimately, the star wants fans to know that she's "the same person that you've been following this whole time."
Many of Stause's colleagues commented on the video, with Jason Oppenheim notably writing, "Such a beautiful video." G also told their girlfriend, "Well said beautiful."