Raúl Esparza Reflects On His Law & Order: SVU Role - Exclusive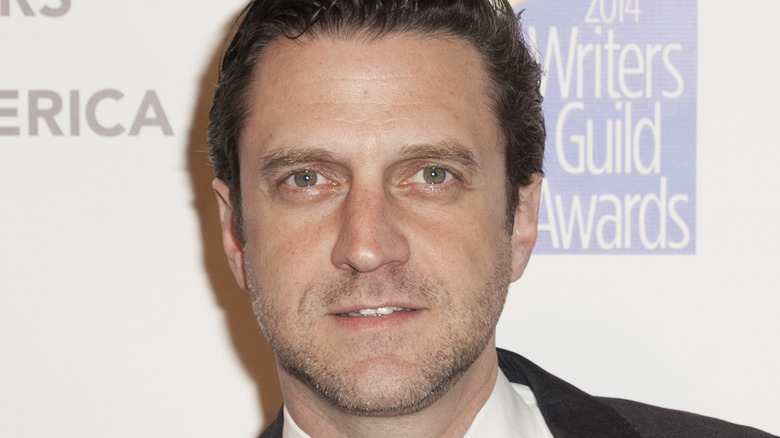 lev radin/Shutterstock
Theater aficionados know Raúl Esparza for his critically acclaimed stage performances, which have earned him four Tony nominations as well as a number of other prestigious awards, according to his webpage. But the role that has earned him the greatest public exposure is on the small screen rather than on the stage: From 2012 through 2018, he played prosecutor Rafael Barba on "Law and Order: SVU," a role that brought him into the homes of millions of viewers each week, and he's been back to the show for a few appearances since then (via IMDb).
In his latest TV performance in Hulu's true-crime miniseries "Candy," Esparza once again plays an attorney with a powerful presence in the courtroom. But the similarities between the characters end there: In "Candy," Esparza's character, Don Crowder, is a flamboyant, blustery lawyer with no criminal trial experience who finds himself defending Candy Montgomery, a Texas housewife accused of killing a friend in 1980. In an exclusive interview with the List, Esparza reflected on the differences between the characters and what he admired in Barba.
Raúl Esparza had to work to keep Barba out of his role in Candy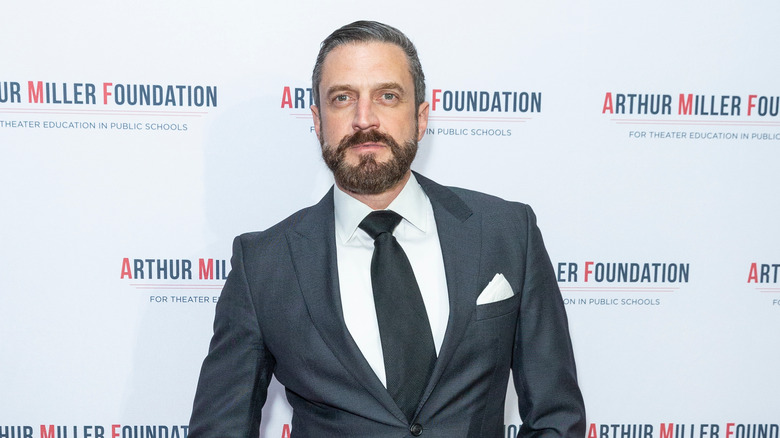 lev radin/Shutterstock
Both "Law & Order: SVU" and "Candy" are built around dramatic courtroom scenes, and in both, Raúl Esparza's character is an attorney at the center of the action. But the fact that the courtroom was such a familiar environment for Esparza was as much of a challenge as an advantage. He was deeply aware that Don Crowder wasn't just a late '70s, Texan version of Rafael Barba, either professionally or in terms of personality and background. While Barba is Harvard educated, intensely ambitious, and coldly professional, Crowder is a flamboyant ex-football player who wings his way through Candy Montgomery's defense. "He was flying completely by the seat of his pants, and that was thrilling. It was a little bit of a rollercoaster ride that he was on. It was great to play that in him," Esparza said.
These differences also meant that he had to avoid the temptation to go into autopilot when walking onto the courtroom set in "Candy." "As a matter of fact, I was afraid that any aspect of Barba would creep in, because you stand up in a courtroom and Barba begins to show up ... That character's in your DNA and you played him for almost seven years, and you keep coming back to him," he said.
Raúl Esparza got to know — and respect — Barba deeply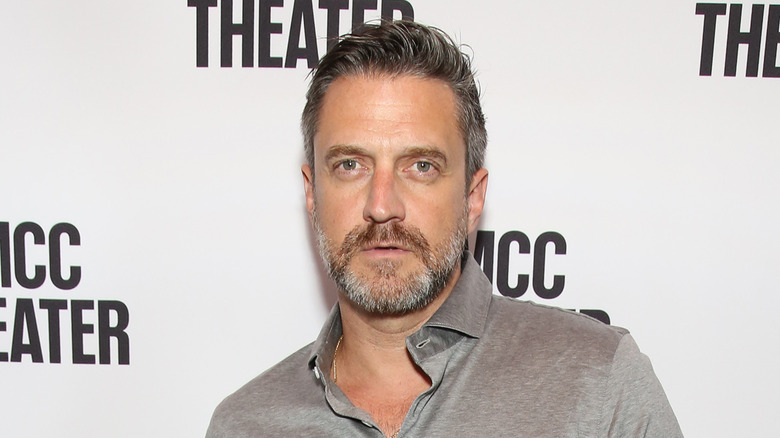 Walter Mcbride/Getty Images
When you play the same character in an evolving series for over six years, you get to know that character's personality, values, and motivation intimately. So over time, Raúl Esparza has gotten to know Rafael Barba deeply, and he understands what makes him tick. "Barba is slick, aggressive, utterly brilliant, Harvard educated, [and has a] huge chip on his shoulders," Esparza explained. "He dresses the way he dresses because he dresses to intimidate and he's got that deep relationship with Liv. He's got an arrogance about him that comes from massive experience and intelligence and ability to turn people's words on them."
In short, Barba doesn't come off as a particularly nice person — nor, initially, as a particularly sympathetic one. But Esparza has gotten to know him well enough to see the softer parts of his character. "I find him beautifully written because he's written like a bad guy who happens to be very good at heart," he said.
"Candy" premiered on Hulu Monday, May 9, kicking off a five-night event leading up to the finale on Friday, May 13.