Days Of Our Lives Star Heather Lindell Speculates On Her Character's Future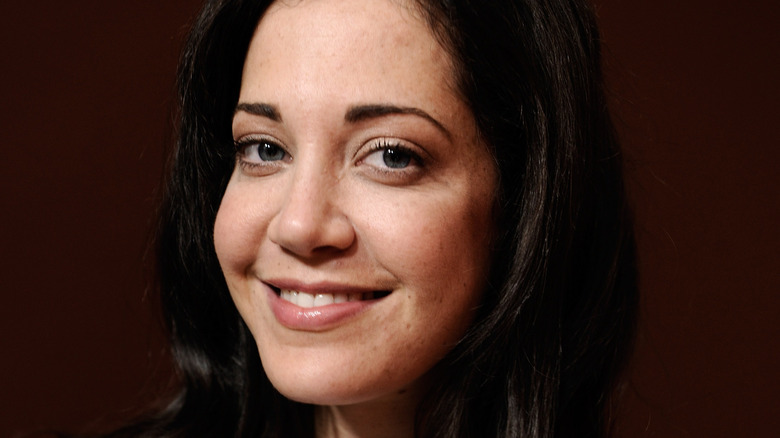 Larry Busacca/Getty Images
"Days of Our Lives" viewers were first introduced to Jan Spears when Belle Black (then Kirsten Storms) and Shawn Brady (then Jason Cook) entered high school. The teen scene in Salem also included Mimi Lockhart (Farah Fath), Chloe Lane (Nadia Bjorlin), and Philip Kiriakis (Jay Kenneth Johnson). Jan quickly became infatuated with Shawn, despite his love for Belle. She often schemed up ways to steal Shawn's affection. She even kidnapped him and held him hostage at her home, per Soap Central. Shawn later suffered a head injury that changed his behavior, and he insisted that he was in love with Jan. However, once regaining all of his memories, Shawn realized that he only wanted to be with Belle.
Over the years, Belle and Shawn have had many ups and downs, but they've always found their way back to each other (via Soaps in Depth). Meanwhile, Jan has done her best to get Belle out of the picture. Most recently, the devil has been lurking around Salem, and Jan couldn't pass up a chance to join forces with the evil entity in hopes of winning over Shawn for good.
Jan is currently pregnant with Shawn's baby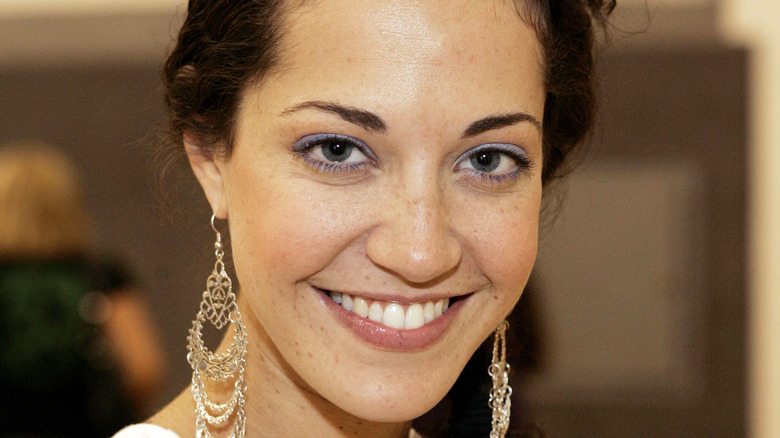 Vince Bucci/Getty Images
Jan Spears (Heather Lindell) returned to "Days of Our Lives" when Marlena Evans (Deidre Hall) was possessed by the devil, per Soap Opera Spy. During her possession, Marlena woke Jan up from a coma and the two began working together. Jan was excited to work with the supernatural force so that she could trick Shawn Brady (Brandon Beemer) into hopping into bed with her. However, her plan backfired a bit when Shawn's wife, Belle Black (Martha Madison) walked in on the couple. Shawn believed that he had been in bed with Belle but soon realized that he was violated by yet another one of Jan's plots.
Sadly, Belle had a hard time getting over the fact that her husband had been intimate with another woman (via Soaps). To make matters worse, Jan later revealed that she realized her longtime goal of being pregnant with Shawn's baby. It's unclear what Jan and Shawn having a baby will mean for his marriage with Belle. However, actress Heather Lindell hopes that Jan hanging around Salem for the foreseeable future.
Will Jan stick around Salem?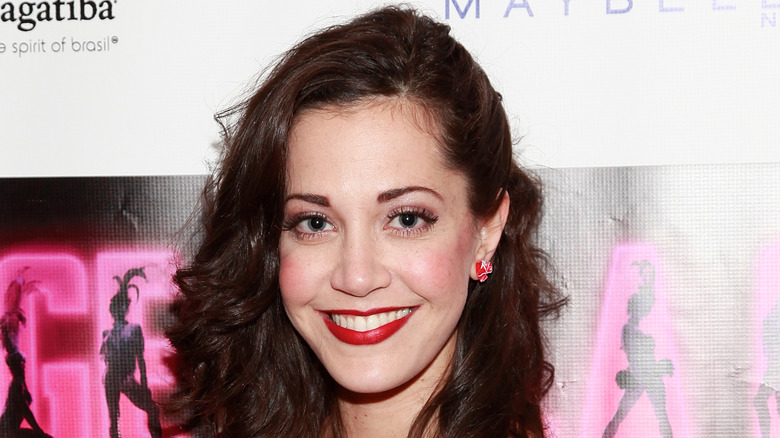 Charles Eshelman/Getty Images
After stepping into the role of Jan Spears, actress Heather Lindell revealed that she was thrilled to be back in action on "Days of Our Lives," revealing that she was a bit surprised when the NBC soap opera reached out to her (via TV Insider). Lindell seems open to continuing Jan's storyline on "DOOL," and even revealed it would be amazing if Jan turned out to be a member of one of Salem's most prominent families. "I think the possibilities are limitless. The doors are wide open if the writers wanted to place her within a family. It'd be a dream to find out that Jan's someone's long-lost daughter or cousin...who knows?" she said.
Jan's pregnancy was a shock (via Daytime Confidential). However, the actress admitted that she believes Jan is hoping that her baby will bring her and Shawn together. Of course, Jan is hoping that the child will help Shawn fall in love with her so that the characters can get married and be a family. She even joked about Jan getting her own personalized ornament on the Horton family Christmas tree.
"That would be another dream come true. It'd be a true Christmas miracle if they could ever figure out a way to redeem Jan. But it might be more fun to keep Jan bad. Even if or when you turn good, you don't have to stay good forever," Lindell stated (via Ocean City Today).
Only time will tell what's in store for Jan and her baby, but fans can't wait to find out.