Miranda Lambert Surprisingly Speaks Out About Her Divorce From Blake Shelton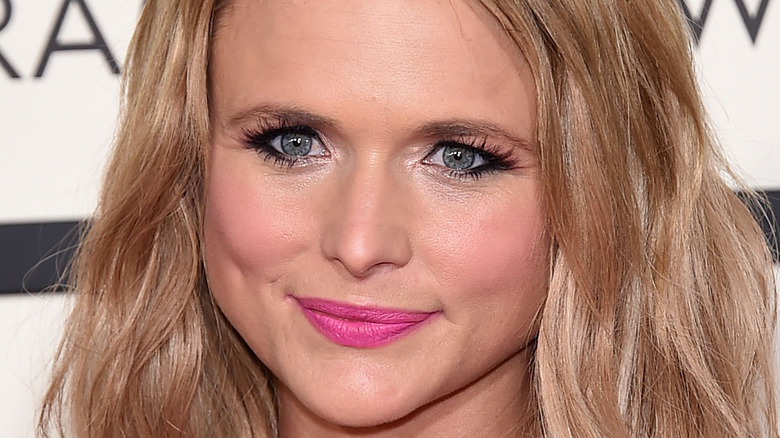 DFree/Shutterstock
They seemed like the perfect match, but sadly it wasn't written in the stars for Blake Shelton and Miranda Lambert. Per In Touch Weekly, the country couple got together in 2006, married in 2011, and announced their breakup in 2015. Much of their split played out in the tabloids, not least Shelton's subsequent hook-up with Gwen Stefani, to whom he's now married. Lambert has also since found love elsewhere, with police officer Brendan McLoughlin. A source even told the outlet, "Miranda doesn't have many regrets. But now, she's with the love of her life, looks back and thinks to herself, 'What was I doing with Blake?'"
Since they're both singer-songwriters, it's unsurprising that Shelton and Lambert have poured their feelings about the breakup into their music. In an interview with Billboard, he described "If I'm Honest" as his "divorce record." Meanwhile, Lambert told Health that, although it's tough when the focus is on her personal life rather than her music, "I guess I asked for it, getting into this business." And yet, the "House That Built Me" singer doesn't want the divorce to be the focus of her art forever — the inspiration behind Lambert's music runs the gamut.
In fact, while speaking to the Los Angeles Times, she opined, "I see all these women getting divorced, and I'm like, 'You got one year, then no more wallowing. Let's cry these tears and move on.'" That doesn't mean she wasn't hurt when everything with Shelton went down, however.
Divorcing in the public eye was painful for Miranda Lambert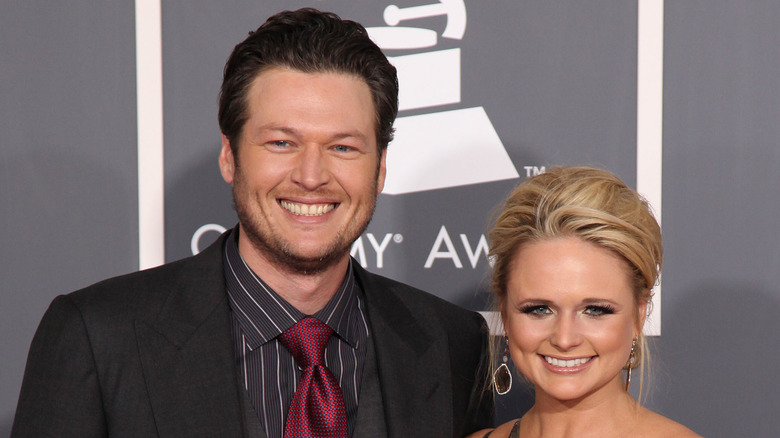 DFree/Shutterstock
Miranda Lambert is reflecting on how tough it was to go through her divorce from fellow country star Blake Shelton with the whole world watching. In a new interview with CBS News, the talented musician admitted she "wasn't prepared" for the intense press intrusion into their relationship, especially during such a difficult time in her life. Lambert revealed, "It's not nice sometimes, but I think you got to take it with a grain of salt." Thankfully, she has the opportunity to set the record straight in a hugely impactful way. "I'm a singer-songwriter so luckily I can tell my whole truth," Lambert stated firmly. "I will not lie in my music." 
Despite everything she's been through — including seeing Shelton move on very publicly with Gwen Stefani, his co-star on "The Voice" — Lambert feels as though she's come through the other side and is more comfortable with who she is as a person now, too. "I feel at peace with myself," Lambert said. We'll probably never know what really happened between Lambert and Shelton, but for now, fans can take solace in the breadcrumbs left in her songs, in particular.
As the "Actin' Up" hit-maker memorably told The Tennessean, "Love is a hard road sometimes and it's been a roller-coaster ride for me, but I'm definitely thankful for all the ups and downs because I've had some really good songs come out of it."