What Was The Inspiration Behind Miranda Lambert's Music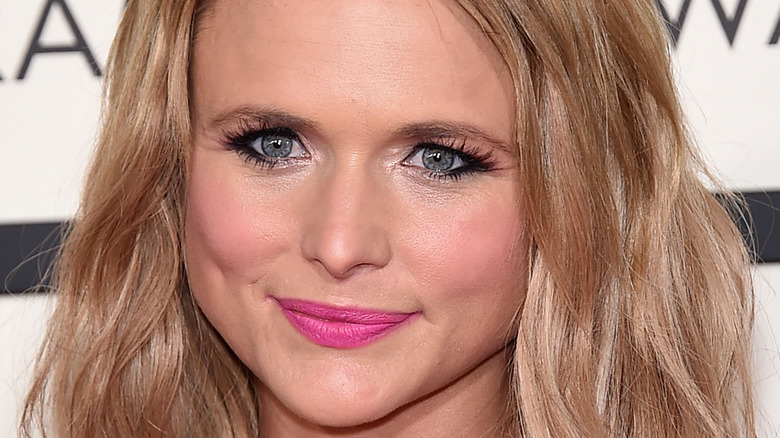 DFree/Shutterstock
Miranda Lambert is one of country music's brightest stars. The country music star broke onto the scene in 2005 with her debut major-label album "Kerosene." Since her first album, the singer's fiery lyrics and southern charms have catapulted her into the spotlight. Currently, the Grammy-award-winning artist holds the record for the most Academy of Country Music Awards (ACM) in history. According to The Boot, the singer surpassed Brooks & Dunn's long-standing record in 2018 when she won Song of the Year for her hit "Tin Man" and received her 30th award (via Showbiz Cheat Sheet). Since then, Lambert racked up a total of four more ACM awards, bringing her total to 34.
Fellow country music star Keith Urban praised the Texas native, saying, "Miranda has won more ACMs than any human who has ever walked the planet or Venus. That is special."
In an interview with ET Canada, the "Tequila Does" singer refers to Lambert as "profound," noting, "She's won album of the year 5 times. To put an album together to win album of the year and to win it for one year is pretty crazy. To do it a second time is surreal, but five times? It's unbelievable."
But what makes the blonde firecracker such a hit? Her music is relatable and honest.
What inspired Miranda Lambert's music?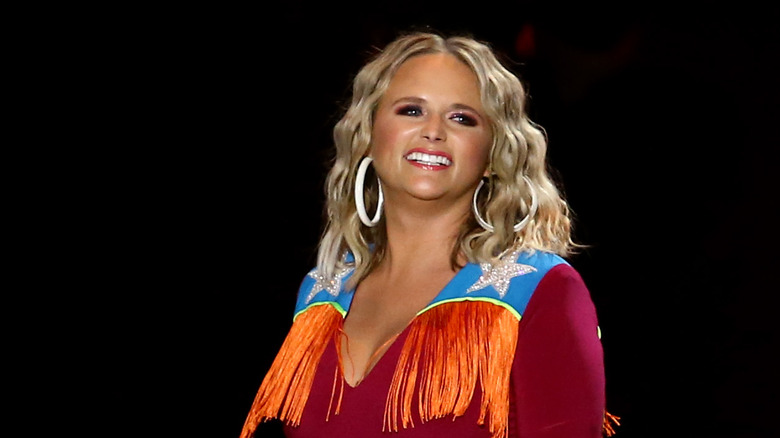 Terry Wyatt/Getty Images
Miranda Lambert rose to the top of the music charts with women-empowering hits. Wide Open Country ranked Lambert's track "Gunpowder and Lead" as one of the best country music revenge songs, detailing an abused woman ready to confront her fresh-out-of-jail husband. Many of Lambert's songs are about women seeking justice for their mistreatment. Her songs are heavily influenced by her childhood. Growing up, both of Lambert's parents were private investigators. Often their family took in abused women. "I saw my friends' moms coming in at 2 A.M. with black eyes...." Lambert told Fame10 (via Country Living). "I witnessed it firsthand."
Lambert's music is infused from her past and present experiences, making her songs vulnerable and personal. Earlier this year, the singer made headlines for her emotional first post-quarantine concert. The singer cried while singing her song, "The House That Built Me." Following the show, in an interview with CMT, she expresses how her emotional outpour was expected.
"I expect to cry when playing 'The House That Built Me,' like I always know there's a possibility," she says. "Especially if I am playing in Texas. Especially if I know my family is there."