Resurfaced Audio Reveals Lindsay Graham Changing His Tune About Joe Biden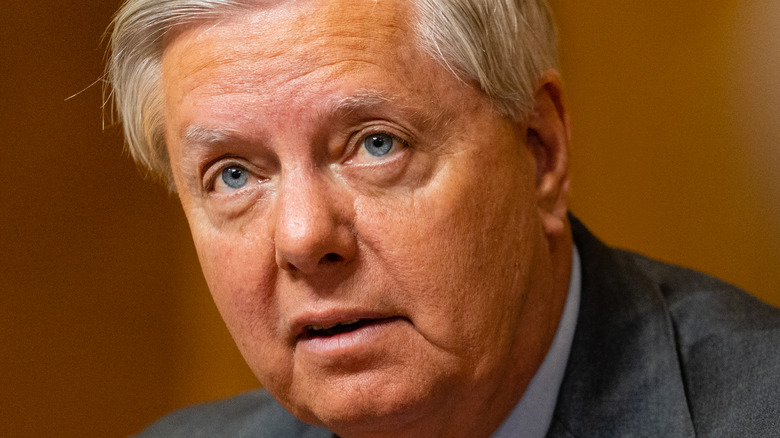 Bloomberg/Getty Images
It's been more than a year since the historic January 6 insurrection at the United States Capitol, and it seems Americans and the world continue to learn more about what happened on that fateful day when reporters, staffers, and members of Congress feared for their lives. 
Between the House Select Committee on January 6 and the reporters who were there telling their stories in books and elsewhere, average citizens can get a fuller picture of that day and get inside the minds of those who were inside the Capitol.
New York Times reporters Alex Burns and Jonathan Martin just released another tome about January 6, "This Will Not Pass: Trump, Biden and the Battle for America." As they promote their work, the authors have slowly been releasing new audio from that day, including an interview with Republican Senator Lindsay Graham that shows he actually did think that day was a turning point and that the Trump years would pass, according to CNN.
Lindsay Graham thought January 6 was a turning point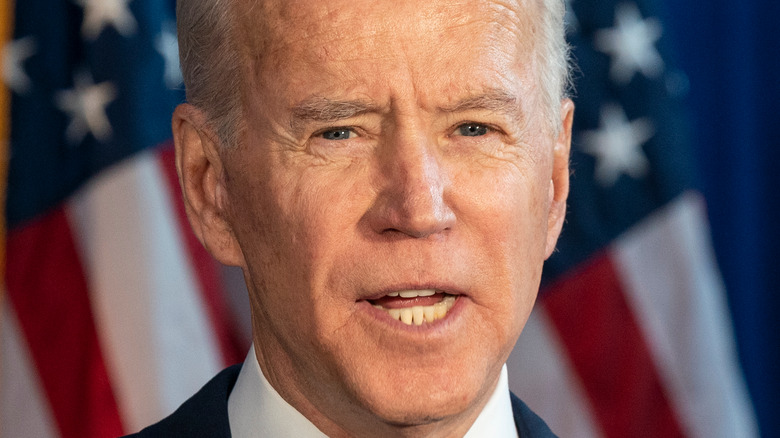 lev radin/Shutterstock
Initially, South Carolina Senator Lindsay Graham competed against former President Donald Trump in the 2016 Republican presidential primary and warned voters via tweet in May of that year, "If we nominate Trump, we will get destroyed.......and we will deserve it." But he eventually became a Trump ally, defending him through much of his presidency.
However, on Jan. 6, 2021, he believed that the horror going on around him at the Capitol would end the Trump years and unite the country once again.
"We'll actually come out of this thing stronger. Moments like this reset. People will calm down. People will say, 'I don't want to be associated with that.' This is a group within a group," Graham said in the new audio recording (via CNN). "What this does, there will be a rallying effect for a while, the country says, 'We're better than this.'"
Reporter Jonathan Martin then asked Graham a revealing question about President Joe Biden. "Biden will help that, right?" Martin said, with Graham replying, "Totally, he'll be maybe the best person to have, right? I mean, how mad can you get at Joe Biden?"
Apparently, Graham has since changed his tune about the current president. When Yahoo! asked his office to respond to the audio, they were told that the senator feels differently now due to what he calls Biden's "far-left agenda."