Jane Goodall Takes On A Whole New Animal In Surprising New Campaign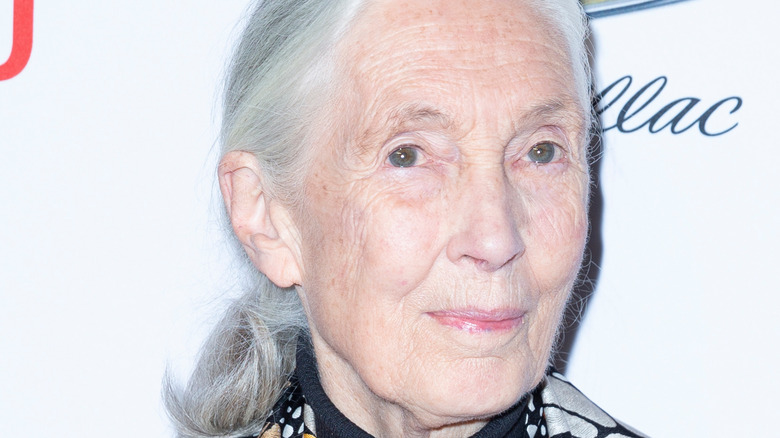 lev radin/Shutterstock
Jane Goodall is known as one of the world's foremost experts on chimpanzees. It started when Goodall went to Gombe National Park in Tanzania in 1960 at 26 to observe and immerse herself into the lives of chimps. Her work there changed how the world understood the species, per BBC. She was the one who discovered that they ate meat, fought wars, had close family bonds; one of her biggest discoveries was that chimps make and use tools, which has been called "one of the great achievements of 20th-century scholarship" according to The Guardian. Along with years doing field research, Goodall is also an activist, founding the Jane Goodall Institute that helps protect chimps and their habitat as well as providing educational opportunities to women and girls, via Jane Goodall Institute. Goodall has written a number of books, has dozens of honorary degrees, and an array of awards, including Dame of the British Empire. Basically, she's a pretty big deal. How many other primatologists are there that so many people can instantly recognize?
Which is why it's a tad surprising to see her pop up in an Australian ad campaign for, of all things, underwear.
Jane Goodall wants us to make the world a better place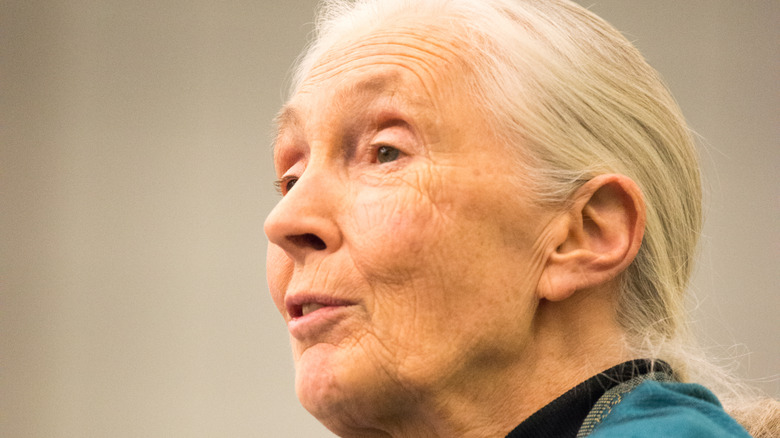 Kelleher Photography/Shutterstock
The ad for Australian company Boody features underwear-clad models alongside primatologist Jane Goodall. Goodall also narrates the commercial with the message that: "It's a big job making our world a better place, but getting started? Well, that's as easy as changing your underwear." It's pretty safe to say that Goodall didn't do the commercial because she needs some extra cash. So why did she do it? It's all down to the company itself. Boody makes their underwear and clothing from organic bamboo – which is sustainable and helps remove carbon from the atmosphere — and the process used to make the underwear reduces waste and is done without toxic chemicals, per Boody. That commitment to the planet by making sustainable clothing ties in perfectly with Goodall's brand, so maybe it's not such a surprise to see her in the ad after all.
She did get paid, but the money went directly to the Jane Goodall Institute, according to The Guardian. And it turns out she wasn't actually next to the nearly naked models; Goodall filmed her part in front of a green screen in London. And while she wasn't stripped down to her unmentionables, Goodall was wearing a Boody turtleneck, per The Guardian.