The New Fashion Trend That Will Help You Buy More Sustainably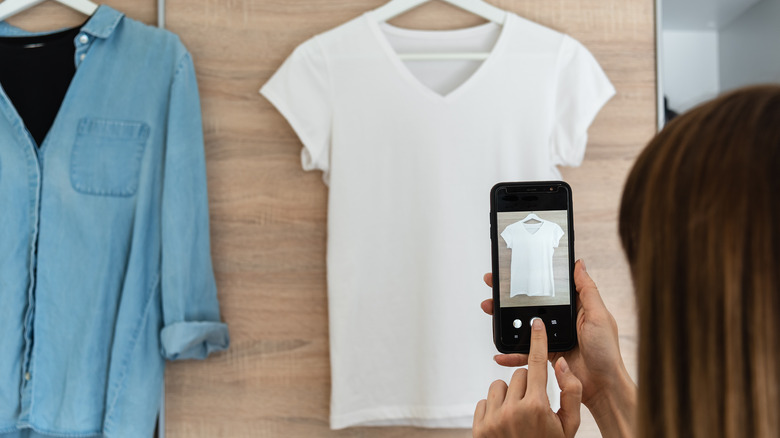 Shutterstock
Many of us are working to make our lifestyles more eco-friendly, ranging from our daily routines to our commutes to our workouts. Then, of course, there's the matter of our wardrobes. Sustainable, ethical fashion is in style — but many of the brands we see promoted by celebrities and influencers are way out of our price range.
Enter the #30WearsChallenge, which is now available as an app. Per their official website, the Wear Me 30 Times (WM30T) challenge is simple. Before buying a clothing item, ask yourself if you'll wear it at least 30 times before getting rid of it.
First launched in 2016 by climate activist Livia Firth, it's an "initiative aimed at increasing consumers' awareness towards the problem of waste relating to the fashion industry" (via Wear Me 30 Times). The official website also notes that, on average, a woman keeps a piece of clothing for just five weeks (yikes!).
In a blog entry on The Sustainable Edit, the blog's owner Jen noted that wearing a garment 30 times may not sound like a lot, but when you break down the math, you'd be surprised.
A number of brands have already partnered with Wear Me 30 Times for their new app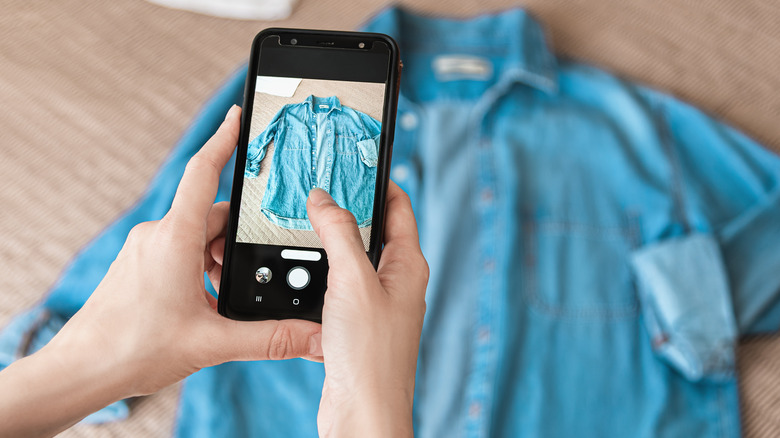 Shutterstock
"[I]f you wore the same top once a week it would take over 7 months before you have worn it 30 times," Jen wrote on The Sustainable Edit. "Even with a capsule wardrobe, I struggled to find pieces I had worn over 30 times for this post, although that doesn't mean that I won't end up wearing everything over 30 times."
In addition to asking yourself whether you'll wear a garment 30 times, Jen recommends considering the quality of the piece and whether or not it will last for at least 30 washes. And rather than making an impulse buy, she urges readers to stop and ask themselves if the piece they're about to buy is something they'll want to wear in six months or a year.
The recently launched Wear Me 30 Times app is meant to help women meet the challenge and keep track of their purchases. A number of brands have already partnered with the app (per Wear Me 30 Times), including Avani, Opera Campi, Bello & Eco, Fortunale, and Above Studio. If you don't see some of your favorite brands listed, get in touch with them and see if they're willing to join.
We love this affordable, practical way to shop in a manner that's friendly to the environment.