How The May 16 Full Moon Will Affect You If You're A Libra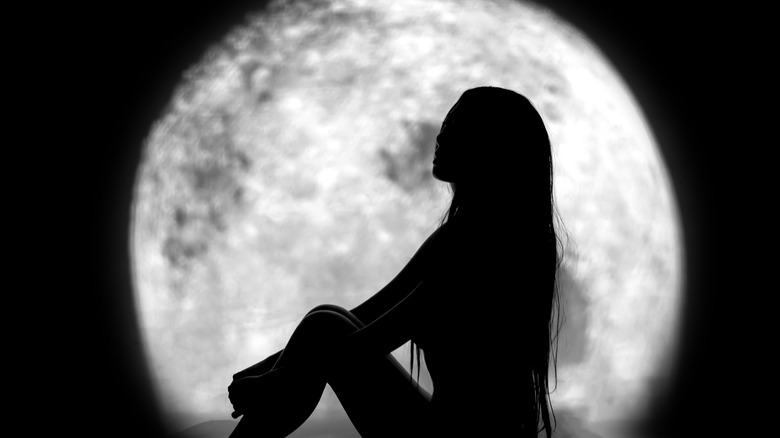 DKai/Shutterstock
The full moon on May 16 falls under the sign of Scorpio and brings with it big energy. The lunation will come at the same time as a total lunar eclipse — which will bring big things for air signs. The full moon and eclipse will also carry with them themes of money, power, and sexuality, per Mind Body Green. May full's moon has been dubbed the Flower Moon and is ready to help many members of the zodiac tend to their own personal gardens, clearing them of any weeds that might prohibit them from the growth they'll likely be seeing during this time of year (via Bustle).
According to Woman and Home, a lunar eclipse signals endings more so than beginnings. This could mean that you'll be saying goodbye to something that no longer serves you, or perhaps letting go of something you love in order to make room for something even better in your life.
If your zodiac sign is a Libra, you may find yourself experiencing changes regarding your finances and spiritual health.
Now is the time for Libra to get control over their finances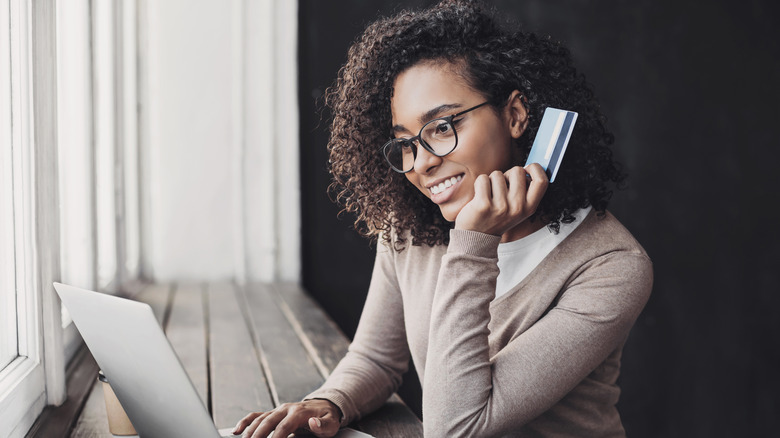 Kite_rin/Shutterstock
If you were born under the sign of Libra (September 23 — October 22), the full moon on May 16 could be just what you need to get your finances in order. The Flower Moon comes in the sign of Scorpio, which falls under Libra's second house of money, per Woman and Home. Now is the time to take control of your finances. Figure out what you've been spending and where you've been spending it at. This will allow you to get a grasp on where your money is going, and reign in any spending that is unnecessary.
InStyle notes that Libra may also want to think about how having a financial plan and/or budget may help you be a happier person in your daily life. Perhaps you realize that you're being underpaid and it's time to ask for a raise, or even begin looking for a new job that better suits your income and personal needs. So be brave and bold and be sure to know your worth when it comes to matters of money during this month's lunation.
In addition to money matters, Libra may also be focused on spirituality and intimacy during the full moon.
Libra may be focused on spirituality during the full moon on May 16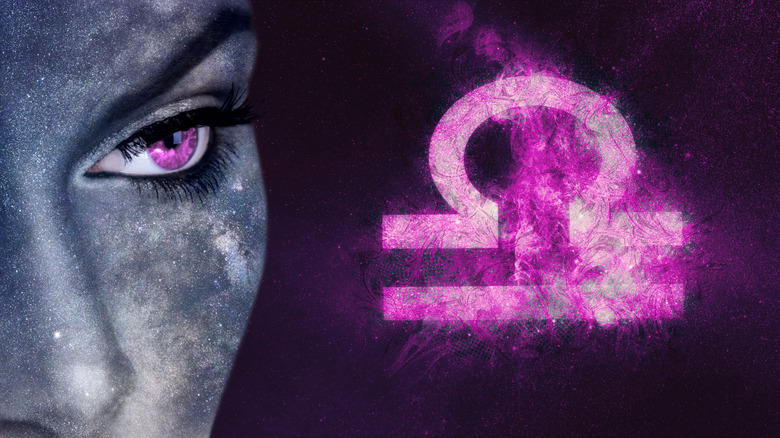 Allexxandar/Shutterstock
Bustle reveals that Libra should embrace all of the things that make them happy and confident during the May 16 full moon. If there is something that's holding you back from your spiritual journey it might be time to release it so that you can ascend to the highest and happiest version of yourself. Do the work to get rid of all the baggage you've been carrying with you and align your physical and spiritual self. If you can achieve that, big things will be coming your way and manifestations may be ready to materialize. ELLE suggests doing shadow work to help you bring some big changes to your life and earn some stability that Libras are known for loving.
According to Allure, the air sign may also be ready to spice things up in the bedroom. The full moon in Scorpio brings themes of love and sexuality that may see you wanting to spend more time between the sheets with your partner, or even by yourself. In addition, you may also feel ready to take a big step in your relationship if you've been dragging your feet.
It seems that Libra will have a lot to do during the full moon on May 16, but the outcome could make for some fantastic future days ahead.