What The May 16 Blood Moon Eclipse Means For Air Signs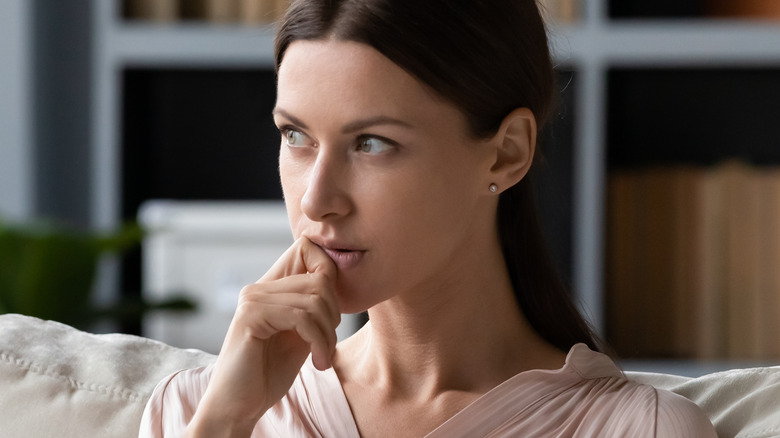 fizkes/Shutterstock
The universe likes balance, so for every solar eclipse, there is also a lunar eclipse. On Monday, May 16, we will experience not just a full moon but a blood moon and a lunar eclipse.
Eclipses happen when, as The Cut explains, "the moon reaches the upper and lower boundaries of its own tilted, elliptical orbit." These boundaries, known in astrology as the north and south nodes, are the point in the moon's orbit where it aligns perfectly between the sun and Earth, transforming new moons into solar eclipses and full moons into lunar eclipses.
The lunar eclipse on May 16 is happening while the full moon is in Scorpio, and it's the third eclipse in a series that began in November 2021 and will last until October 2023, per The Astro Twins. The April 30 solar eclipse in Taurus is included in this set, which helped push the transformational energy of eclipses towards security, ownership, and power. Scorpio only reinforces that these transformations are necessary.
Scorpio, Elle explains, will also help bring new information to light. Eclipses can be transformative because of what they expose; after all, plants don't grow unless you find and cut away the dead parts. If any season is perfect for starting over, it's spring. For air signs especially, the May 16 lunar eclipse is going to have you turning inward, spring cleaning your ideas of self-care and support.
Jupiter and Mercury retrogrades will impact the May 16 blood moon eclipse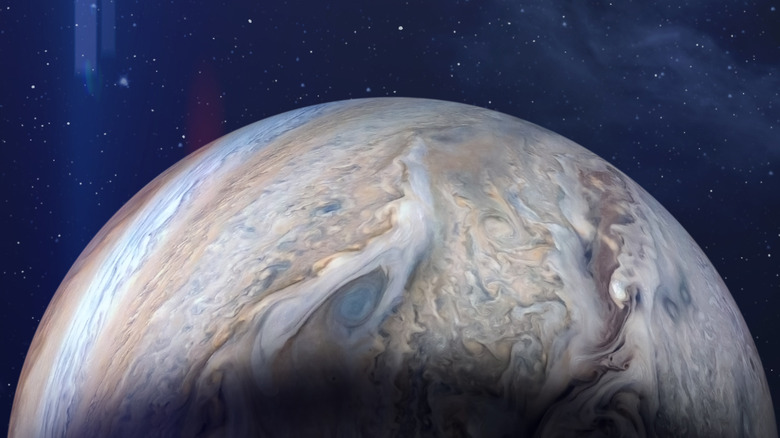 buradaki/Shutterstock
Not only is there a lunar eclipse during the full moon on May 16, but it will also be a supermoon. According to PopSugar, super moons happen when the moon is "extra-close to the Earth." Other than giving the eclipse a super long name — the super flower blood moon lunar eclipse — it's also supposed to be "extra-powerful."
But there will be other planets in play, impacting how we feel the full moon and lunar eclipse. As Bustle explains, "[a]t the time of the full moon, Jupiter will be at 0 degrees of Aries — aka, the very first degree of the very first sign of the zodiac — a point that is bursting with the potential for fresh beginnings and exciting new journeys." Jupiter in Aries is a powerful combination, one that Jenna Kadlec informs readers of her astrology for writers newsletter that throws big "ready to fight" energy that needs to be tempered — if only enough to make sure you're responding rather than reacting. Going to a protest? Good! Just have a plan before you go.
Mercury also started its retrograde this week, but Kadlec reminds us that we need to relax about what could go wrong. Be proactive, have backups, and make a plan for if things go wrong. "Mercury [retrograde] is an absolute gift," she explains, "since it's especially supportive of all that reviewing, reworking, redoing energy." Even if you're starting over completely, Mercury retrograde can help you understand matters better than ever, making you able to see them for their parts.
Air signs need to go easy on themselves during this eclipse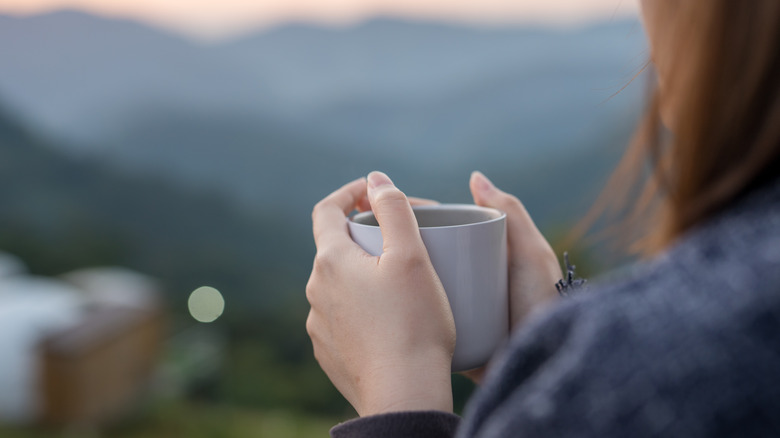 SKY Stock/Shutterstock
If your sun or rising/ascendant sign in astrology is Gemini, Libra, or Aquarius, you're going to want to schedule alone time for the blood moon eclipse on May 16. Start building a comfort kit now, including a journal, blanket, aromatherapy, tea, and a snack. With all of the thinking you have ahead of you these next few months, you're going to want to start putting self-care routines into practice. For example, Gemini should do certain self-care routines, while other signs' routines should be specific to them. Still, there are commonalities.
For Gemini, Elle says that this lunar eclipse is going to be another reminder that you need to prioritize self-care that includes both the mind and the body. Astrologer Sofia Adler backs this up, telling PopSugar that Gemini need to "take a look at your mental and physical health" during this time.
Libra will be looking at their financial health and security. "If money talks, this eclipse puts the truth on the table," says Elle. They suggest Libra prepare themselves for a career change, even if you've been content with where you are. The important thing to remember during this time is to "[r]emain flexible—and have faith."
Aquarius, too, will be feeling this eclipse most in their careers, according to Adler. The eclipse is a fork in the road, Elle explains, that may either prompt a promotion or "a dramatic career change." Sometimes things happen that our outside of our control, and this is the time to embrace your creative side about finding solutions.