How The May 16 Full Moon Will Affect You If You're A Virgo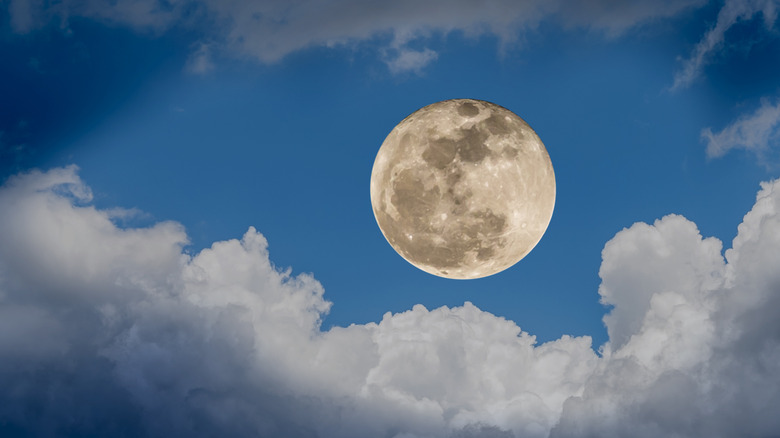 Thitisan/Shutterstock
May 16 marks this month's full moon in the sign of Scorpio as well as a lunar eclipse. Full moons are known as the time of the month to reflect on your goals and intentions while processing your emotions and looking toward the future. Many people love to take it easy during this time by practicing yoga, meditation, and being very mindful of their thoughts. However, Shape Magazine reveals that May's full moon accompanied by an eclipse is a great time to focus on wellness and happiness.
Since this month's lunation could have you feeling all the feelings, or even doing a deep dive into your relationships, the outlet suggests doing plenty of self-care, such as speaking to your therapist or loved ones, getting in a good workout, or even tapping into your sexual side.
InStyle adds that the lunation also proves to be a good time to do some work on your inner self, in order to feel more energetic and empowered during this time of the month.
If you're a Virgo, the full moon may have you focused on taking care of yourself, as well as communication.
Virgo should communicate their feelings during the full moon on May 16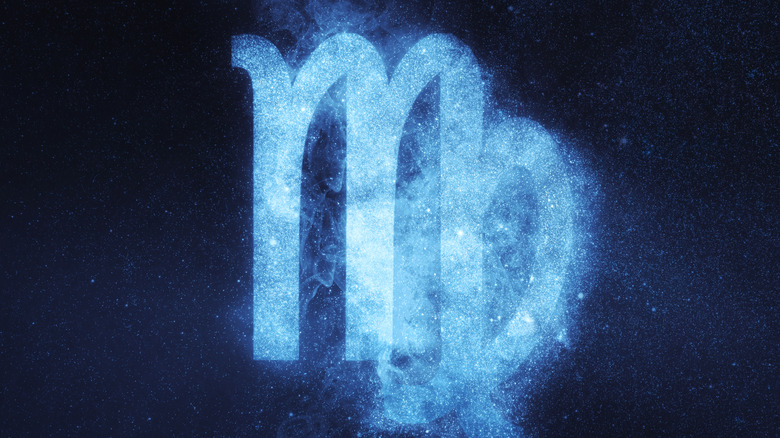 Allexxandar/Shutterstock
The full moon on May 16 coupled with the eclipse will prove to bring some big energy for many signs in the zodiac, including Virgo (born between August 23 and September 22). According to Bustle, the lunar events will have Virgo feeling a bit intense and vulnerable. If that's the case, be sure to open up the lines of communication with someone you trust so that you can let the feelings out instead of keeping them inside to grow.
Woman and Home note that if Virgo has been keeping a secret, they may feel compelled to spill the beans during the full moon. If you feel ready to share whatever it is you've been hiding from those closest to you, find a safe space and let it out. If you're feeling nervous about having a difficult conversation with someone, just know that speaking your truth will be the best way that you can heal, move forward, and live your best life.
InStyle adds that Virgo may also be feeling stressed due to a full plate. Things may be crazy at work or at home, and it might have you feeling like you're being pulled in too many directions. If that's the case, be sure to set boundaries, and don't be afraid to say no to something that doesn't serve you.
Self-care is key for Virgo during the full moon and eclipse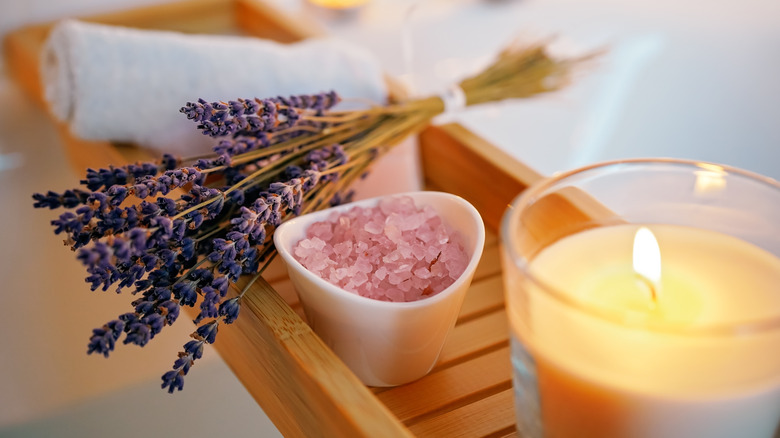 Tatyana Soares/Shutterstock
All of the emotions around the time of the full moon on May 16 could be a lot for Virgo to handle. This is why it will be so important to focus on self-care this month. ELLE reveals that the earth sign may feel like prioritizing their mindset during this month's lunation. This could mean picking up a new book, signing up for a class, or simply meditating as a way to calm their thoughts.
According to Allure, Virgo will be on an emotional roller coaster during the full moon and eclipse. This means that they may want to consider staying at home, relaxing, and enjoying some much-needed quiet time. The full moon marks the perfect time for Virgo to sit down with their partner or best friend, eat their favorite foods, binge-watch a Netflix series, or simply pamper themselves with a face mask or a manicure. Whatever keeps them feeling healthy, happy, and calm should be a focus for Virgo during the full moon.
It appears that Virgo will have some big themes happening in their lives during the May 16 full moon. However, with a little preparation, some honesty, and someone to lean on, the sign should come out of eclipse season just fine.