How The May 16 Full Moon Will Affect You If You're A Scorpio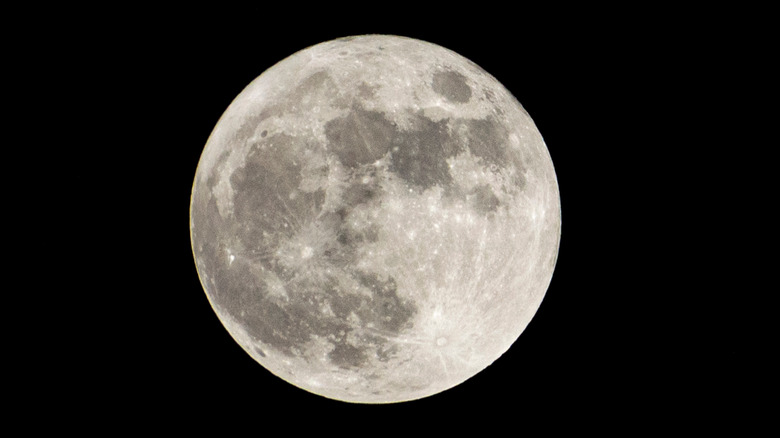 Fernando Astasio Avila/Shutterstock
The full moon on May 16 is set to be a big one. The lunation will be accompanied by a lunar eclipse, and the combination of the two is going to bring some very powerful and emotional vibes for many members of the zodiac to deal with, per InStyle. This month's full moon falls under the sign of Scorpio, which is all about emotional connections, passion, and deep feelings. This could bring up feelings surrounding relationships, future plans, and past trauma, or leave you feeling lonely and isolated.
However, good news could be coming, as Mind Body Green's famed astrologers, The Astro Twins, predict a resolution or a big shift regarding an issue that may have stemmed from the April 30 solar eclipse, or even the Scorpio new moon in November 2021.
If you are a Scorpio, the full moon in your own sign is set to be a big one for you. This month's lunation will be all about self-transformation and relationships.
The full moon on May 16 could be a highly emotional time for Scorpio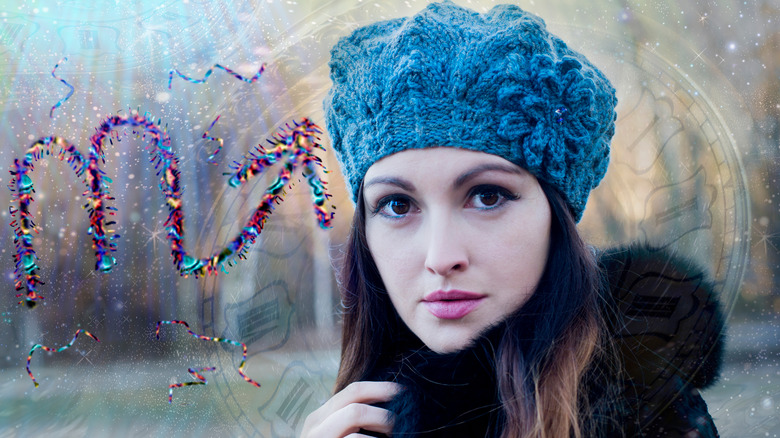 Dzhulbee/Shutterstock
For those born under the sign of Scorpio (October 23 to November 21), the full moon on May 16 may leave you feeling overcome with emotion. There's a chance that you'll need to work through some heavy thoughts and feelings, as well as dive into former hurt and trauma in order to come out of the other side feeling healed and happier, per InStyle. Now is the time for a bit of self-transformation.
Woman and Home add that Scorpio should focus on themselves during the full moon and eclipse, as there have been some big lessons and major shifts in your life as of late. ELLE suggests focusing on shadow work to help get through any emotional baggage you've been carrying around with you, and also finding a trusted loved one to keep you company if you feel like you can't be alone during the highly emotional time.
Meanwhile, Scorpio's relationships will also take center stage this month.
Scorpio may want to re-evaluate their relationships during the full moon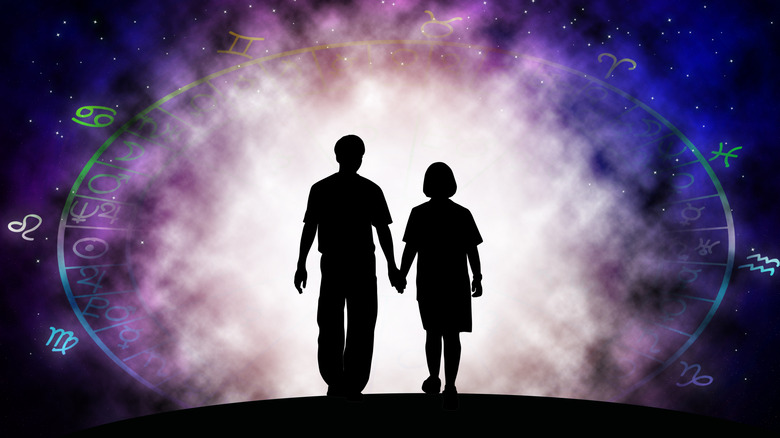 chairoij/Shutterstock
According to Allure, Scorpios shouldn't be afraid of taking stock of their personal relationships during the May 16 full moon and eclipse. The water sign should reflect on their relationships with friends, family, co-workers, and partners during this time and figure out if everyone they hold dear feels the same way about them. If for some reason a relationship seems toxic or is no longer serving your needs, it might be time to make a tough decision to cut someone out of your life for your own wellbeing.
Bustle reveals that this highly transformative time will leave Scorpio feeling emotional, yet reinvented as they cast away the old and get ready to embrace a new start and a happier sense of self. ELLE adds that anything that no longer brings you joy, purpose, or passion will be shed like old skin so that Scorpio can begin the next chapter of their lives.
It appears that Scorpio will be very busy around the time of the full moon and eclipse on May 16, but that all the hard work they're putting into themselves will have big rewards going forward.