Why Angus Cloud Won't Portray Mac Miller In A Biopic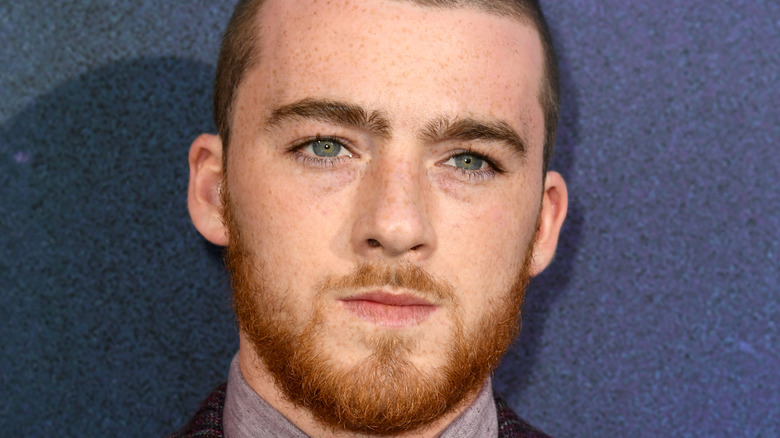 Kevin Winter/Getty Images
If you've seen "Euphoria" then you definitely know Fezco, the lovable drug dealer played by newcomer actor Angus Cloud. Aside from his undeniable, quirky charm both on and off screen, Cloud has attracted attention for his resemblance to the late rapper Mac Miller. Fans are almost always pointing out the similarities between the two on social media.
"The actor who plays Fezco on #Euphoria looks and sounds a lot like Mac Miller," one Twitter user wrote in 2019. "I started crying watching Fez take care of Rue knowing that Mac died from a fentanyl OD." They weren't alone in the realization. "Angus cloud is Mac miller's doppelgänger and no I will never get over it bc I'm speechless," someone tweeted more recently.
Though there has been some interest in a Miller biopic being adapted from a biography by Paul Cantor entitled "Most Dope: The Extraordinary Life of Mac Miller," nothing has come out of it so far (via Okayplayer). Despite that, fans on Twitter have expressed an interest in seeing something like that with Cloud playing the musician. 
For a while, he was silent about the indisputable comparisons between the beloved rapper and himself. Here's what Cloud had to say about Miller and the potential of playing him in a movie. 
Angus Cloud does not want to play Mac Miller in a biopic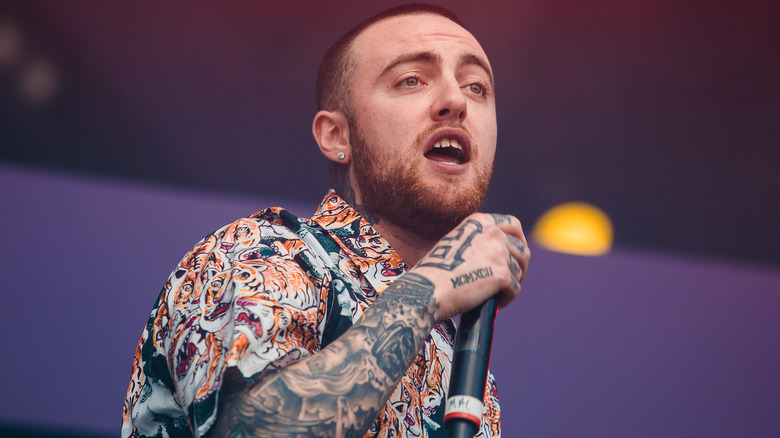 Mauricio Santana/Getty Images
Mac Miller started grinding for his now-legendary rap career at the ripe age of 14 in his hometown of Pittsburgh (via Rolling Stone). His uncanny doppelgänger Angus Cloud had less of a prolific come-up. In fact, as GQ reported, the Oakland-native was scouted for "Euphoria" in Manhattan on the street and was asked to read for the pilot. He ultimately nailed the role in which fans often say he's playing himself.
Since the HBO hit-show first aired in 2019, Cloud's stardom has been instantaneous. Per Deadline and PopBuzz, he has two movies in the works and even shaved off his signature beard for one of his roles. Because he's taking on roles in addition to the show that gave him his claim to fame, he was asked to address the elephant in the room during an interview with the Canadian entertainment magazine, ETALK: Would Cloud ever play Miller in a biopic? Cloud said no for good reason.
"Taking on someone's whole life and becoming that person like, how much respect you have to give them to actually try to portray them, you know? I don't think I would be prepared to take on someone's life and legacy and try to replay that," he said. "That man is a legend and he's going to remain one. May he rest in peace, you feel me?"
Machine Gun Kelly is starring in a movie loosely inspired by Mac Miller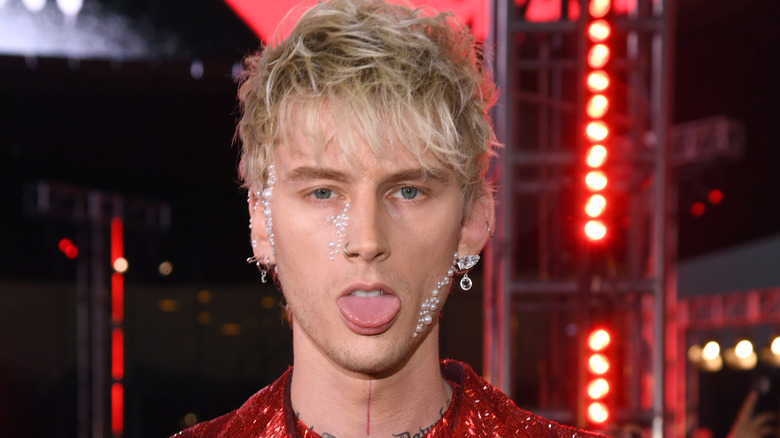 Kevin Mazur/mtv Vmas 2021/Getty Images
Mac Miller died in 2018 due to a devastating accidental fentanyl overdose (via The U.S. Sun). His heartbreaking death, as well as other deceased rappers who struggled with addiction like Lil Peep and Juice Wrld, inspired a Machine Gun Kelly-starring film about a struggling musician (via Rolling Stone).
By no means is there a Miller biopic in the works anytime soon, especially after Miller's brother, Miller McCormick, openly criticized MGK's film. The project was originally titled "Good News" after the late rapper's first posthumous single. "F*** you, f*** your movie, at least change the title," McCormick wrote on his Instagram story in 2021, according to Complex. The criticism led to the decision to change the title, NME reported.
Rivulet Media commented on the decision in 2021. "Our film is about a fictional musician on the rise with a troubled life. It's not in any way a biopic or based on any artist's true life. We realize the title, which was intended as an homage to Mac Miller, and other artists gone too soon, feels disrespectful. We've heard from many people on social media who have found offense with the title so, without hesitation, we will change it."
The film, now entitled "Taurus," debuted at the 2022 Berlin Film Festival (via Deadline), but the public release date is still pending.