How Motherhood Impacted Bindi Irwin's Relationship With Her Own Mom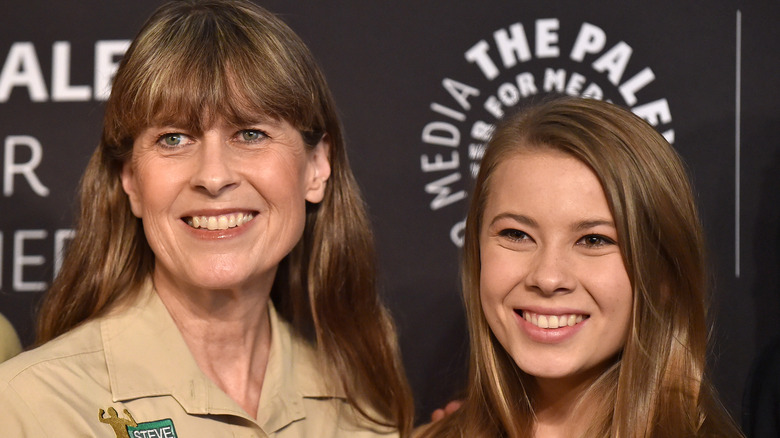 DFree/Shutterstock
In March 2021, Bindi Irwin and her husband Chandler Powell welcomed their daughter Grace Warrior into the world. Since becoming a mother, Irwin has had ample opportunity to reflect on the love, care, and sacrifices her mother, Terri Irwin, made throughout her childhood. "Dad passed away when we were very little," Irwin told People magazine. She was eight years old at the time, while her younger brother, Robert, was only two. "She is such a strong person, and she had to raise me and Robert mostly on her own. I cannot even begin to tell you the amount of respect and pride and gratefulness I have for my mom."
Not only did Terri raise her two young children, but she also took over her husband's role at Australia Zoo which was founded by Irwin's parents in 1970 (via Nine Honey). "[Mom] managed to raise two little kids as well as taking care of Australia Zoo and making sure it kept running, making sure Dad's legacy continued on, keeping up with all our conservation work on a global scale," Irwin went on to explain, adding that she considers her mom as "such a strong superwoman."
Motherhood made Bindi Irwin feel so much pride and admiration for her mom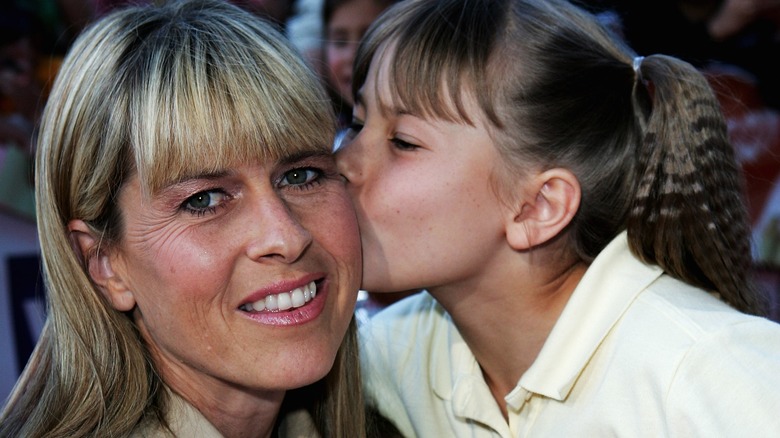 Gaye Gerard/Getty Images
Having been raised by such a supportive and loving mom, Bindi Irwin has taken that in her stride as a mother herself. As she told People, motherhood "change[s] your perspective" on how you were brought up and what your mom did for you, and how you can replicate that with your own child. "I cannot even begin to tell you the amount of respect and pride and gratefulness I have for my mom," she said.
Irwin elaborated on the respect she has for her mom in an Instagram post, thanking her for always being there for them. "Your advice and encouragement when I need it (even in the middle of the night) means more to me than you'll ever know," Irwin wrote. "I love you with all my heart."
For Irwin, motherhood "has been the greatest adventure" of her life. But like many first-time moms, she's full of apprehension. "I've never been worried so much in my life, because I want her to be absolutely healthy and happy a hundred percent of the time," she told TV Week (via Now To Love). The conservationist has also expressed how being a girl mom is a little more daunting than she expected. "I feel an enormous responsibility to raise our daughter to be an empowered woman," she told Stellar magazine (via the Daily Mail).
Bindi Irwin says her dad would have been the greatest grandfather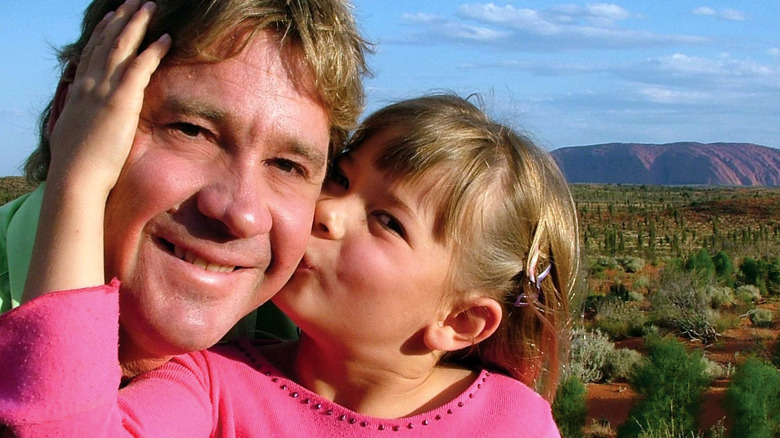 Handout/Getty Images
And as for how Terri Irwin feels about her daughter becoming a mother, she couldn't be more proud — and neither would her dad. "I know that Steve would be beyond proud," Terri wrote on Twitter following the birth of her granddaughter. "Grace is the next generation to continue his mission and message of conservation. She chose her parents wisely. Bindi and Chandler are already the best parents ever!"
Prior to the birth of her daughter, Bindi Irwin has also been reflecting on what her dad Steve Irwin would have been like as a grandfather. "He would've been a good, good grandpa," she told Entertainment Tonight, adding that she and Chandler would've rarely seen her if he was still alive. "He would've whisked her away into the zoo and it would've been perfect," she explained. "But it is so nice that we'll be able to introduce her to her grandfather through all of the documentaries. It's really special."