The Truth About Prince Harry's Controversial New TV Project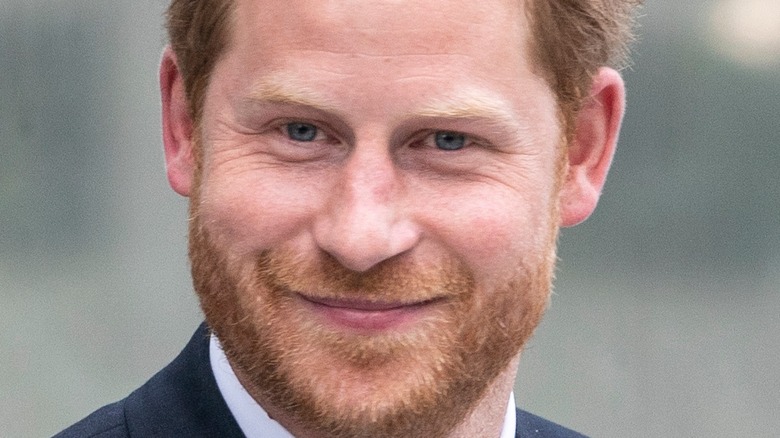 lev radin/Shutterstock
Growing up, Prince Harry knew he was in a unique position. As the second son of Prince Charles, he was third in line to the throne after big brother Prince William, but his position dropped a notch with every child William and Kate Middleton had. Now, those children's children will have a higher claim to the monarchy. In other words, we won't see a King Harry in our lifetimes. The upside to that royal status is that Harry has many more life options than his father and brother, and he is taking full advantage of it.
Not all of those choices have been successful, however. The prince and Meghan Markle's withdrawal from royal duties has been called clumsy at best and hateful at worst, with many blaming Meghan for the decision (though Harry has said "Megxit" was his idea). Harry's outspokenness about his upbringing and mental health have outraged royal experts who are accustomed to seeing a stiff upper lip among palace residents. Then, there is the Sussexes' $25 million deal with Netflix, which is drawing scorn because no actual content has come of it yet (per The Mercury News). The one project spearheaded by Meghan — an animated series called "Pearl" — was dropped by the outlet as part of a cost-cutting measure, via Deadline. 
Now, Harry has a new project — an eco-travel organization that aligns with his passion for the environment. But, critics are calling it yet another in his series of post-palace missteps.
Prince Harry is being accused of exploiting an indigenous culture
Created by Prince Harry with partners that include Booking.com, Expedia, Google, and other major players, the Travalyst organization is a nonprofit devoted to promoting sustainable tourism. To launch the new initiative, Travalyst released a video starring the Duke of Sussex himself. His jog through a New Zealand forest is interrupted by a "rating agent" who tells him that a previous trip he took there was rated a 3 out of 5 stars because he dropped a lollipop wrapper. (It turns out he was mistaken for another man.) The spot features Māori performers, and some of the dialogue is spoken in Māori. Appearing on a Māori television program, Harry explained that the Māori values of Earth stewardship and working for the public good inspired him to create the organization.
However, the ad seems to be another blow to Prince Harry's reputation. Per the Daily Mail, naysayers are calling out Harry for "appropriating the Māori culture to plug his eco-firm." Some are pointing out that the Māori party has just recently joined the sovereign nations calling for Queen Elizabeth to be removed as head of state of New Zealand. Others are rolling their eyes at the revelation that the spot was shot in California, so the Kiwi actors had to be flown thousands of miles — meaning lots of air fuel emissions — to do the filming. Piers Morgan slammed him on Twitter, "Harry's not just a terrible actor, he's also a terrible hypocrite."