Why Fans Are Fuming Over Tom Cruise's Appearance At The Platinum Jubilee Celebration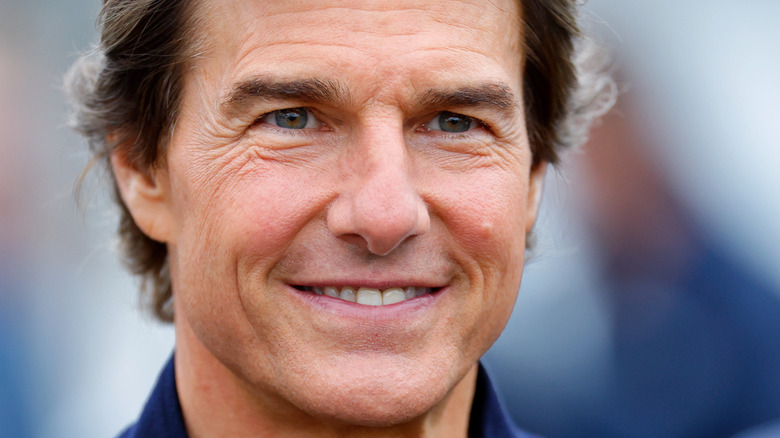 Max Mumby/indigo/Getty Images
There is no shortage of events in honor of Queen Elizabeth's Platinum Jubilee. The four-day June 2022 event will feature a special Thanksgiving service, a lunch, a live concert, and the Trooping of the Colour, with more than 1,400 soldiers, 200 horses, and 400 musicians, per People.
In fact, the celebrations have already started, with notable names on hand to commemorate Elizabeth's 70 years on the British throne. Senior members of the royal family, including Prince William and Kate Middleton, Princess Anne, and Prince Edward, are leading the way with multiple trips to kick off the event. And some of the queen's great-grandchildren even threatened to steal the spotlight, riding in a horse-drawn carriage during a "Gallop Through History" pageant at the Royal Windsor Horse Show.
Spectators at the show were thrilled to see Queen Elizabeth in attendance, giving her a standing ovation as she took her seat in the royal box accompanied by her son, Prince Edward, per Daily Mail. Several celebrities were also there to honor the queen, including Dame Helen Mirren, Katherine Jenkins, Damian Lewis, and Tom Cruise.
"It is a wonderful event and I feel very privileged to be here. I was very honored," Cruise, who introduced The King's Troop Royal Horse Artillery, said. "She is just a woman I greatly admire. She is someone who has tremendous dignity. I admire her devotion and what she has accomplished is historic."
But some fans were unhappy with Cruise's presence at the royal event.
Some people felt Tom Cruise used the event to promote his new movie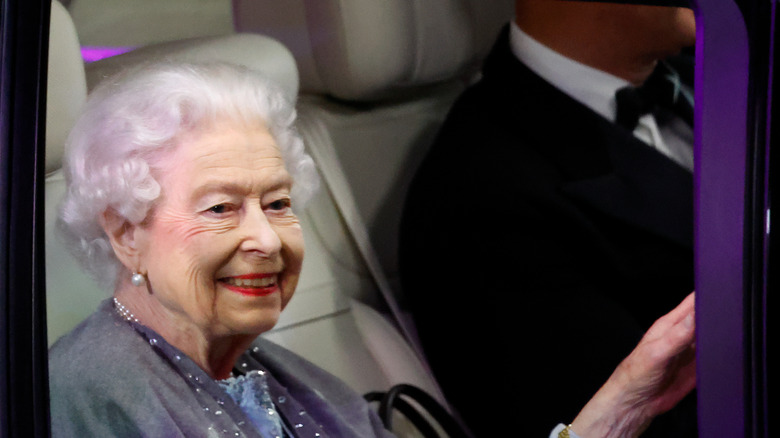 Max Mumby/indigo/Getty Images
While Tom Cruise was "honored" to be at one of Queen Elizabeth's Platinum Jubilee celebrations, some social media users felt that the actor should not have been included at the royal event.
"Someone explain to me why Tom Cruise is the host of the Queen's Platinum Jubilee?" tweeted one person, while someone else wrote, "Tom Cruise being at the Queen's Platinum Jubilee Celebration is the most random booking they've made so far." And another viewer posted, "Shame on ITV. What has Tom Cruise got to do with the Queen's Jubilee? I can't believe they have got it so wrong. It's laughable. Vile bunch of luvies."
Others were upset that Cruise used an interview at the Royal Windsor Horse Show to plug his latest movie, "Top Gun: Maverick." According to Daily Mail, one angry viewer wrote, "So sad to cheapen the #queensjubilee @itv by using it as a publicity stunt for @TomCruise. Very sad and disappointing. This isn't the time for advertising. Such a shame."
Despite the drama, Queen Elizabeth appeared to have a great time at the show. She was photographed laughing and clapping in the royal box, where she stayed for almost two hours. The event came to an end with Dame Helen Mirren, dressed as Queen Elizabeth I, saying (per People), "For all these years you have carried our nation and have been its heart and drumbeat. Our sincere and most loving thanks."